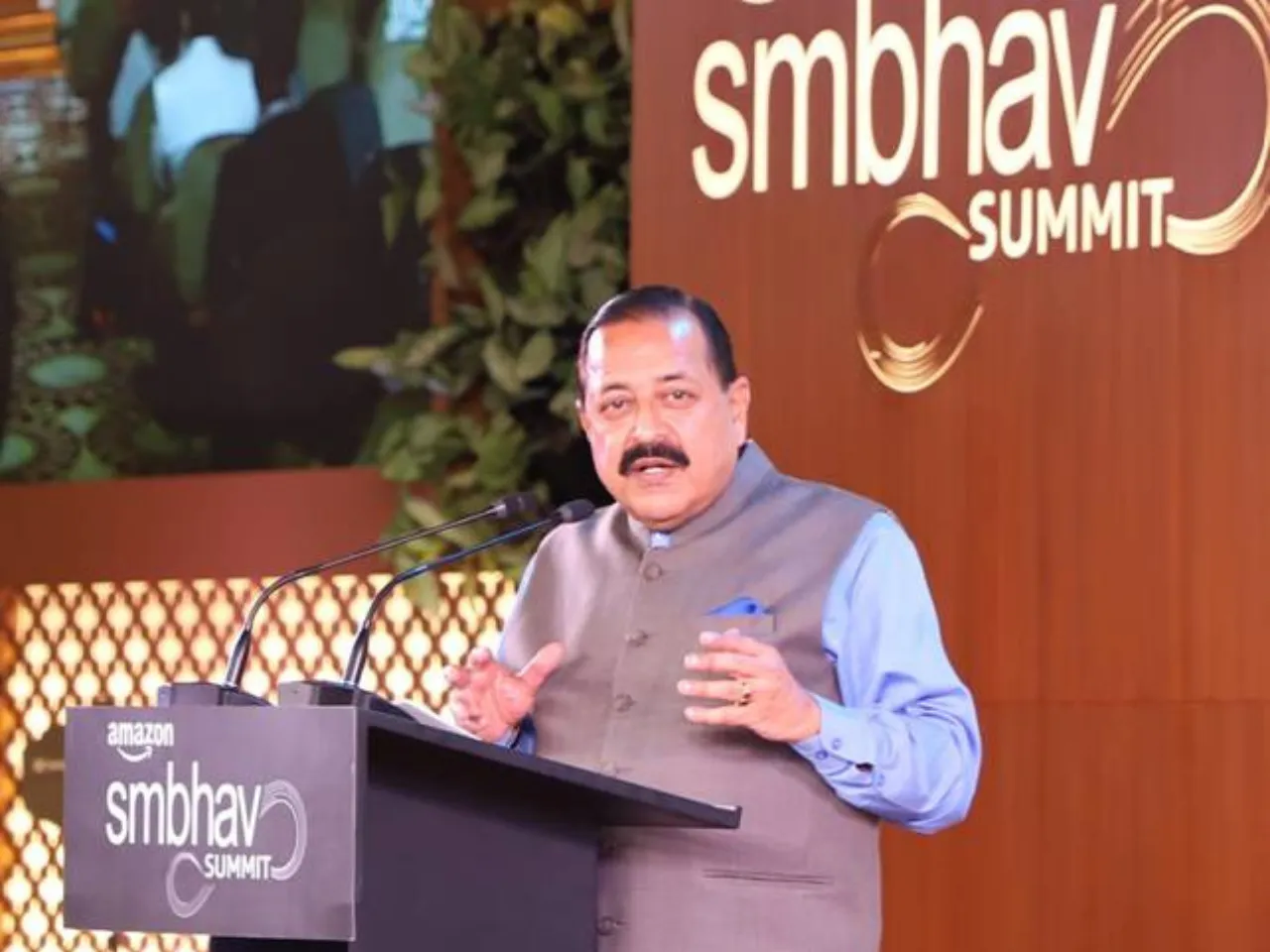 Union Minister of State (Independent Charge) Science & Technology Dr. Jitendra Singh today said that ecommerce marketplaces can be important enablers for Indian startups and MSMEs.
While speaking at the 4th Amazon SMBhav Summit on the theme 'Nurturing Innovation and Entrepreneurship, Jitendra Singh said the Micro, Small and Medium Enterprises (MSMEs) are crucial to India's economy as this sector comprises ancillary units, which contribute to the overall industrial development of the country. 
The Minister said, "All this is eventually going to take us a step forward in the direction of Ease of Doing Business, particularly for the MSMEs, which are the greatest stakeholders and the potential beneficiaries".
According to a statement, The MSMEs contribute around 30% of India's GDP and create employment opportunities for 11 crore Indians.
Dr. Jitendra Singh said as India emerges as one of the fastest growing innovation-led economies under the leadership of the Prime Minister Shri Narendra Modi, the collaboration with the e-commerce platforms has an important role to play as a bridge between the private and the public sector, the government and the industry, and "most importantly between the capacity resources and the MSMEs."
"You are, in a big way, supporting the MSMEs, but you could also look forward to creating MSMEs, young MSMEs with young entrepreneurs," he said.
He highlighted the importance of MSMEs in making India a $5 trillion economy and enhancing the 'Atmanirbhar Bharat' vision.
"Today we are the fifth largest economy in the world and we have jumped 40 places in the Global Innovation Index rankings to reach the 40th position. We have witnessed remarkable strides in areas such as Quantum Technology, Artificial Intelligence and other emerging areas of technology. India is already on the ascent and Technology, Innovation and Entrepreneurship are going to be the key determinants of the roadmap during the Amritkaal, the next 25 years when we celebrate 100 years of India's Independence," Jitendra said.
Also Read: