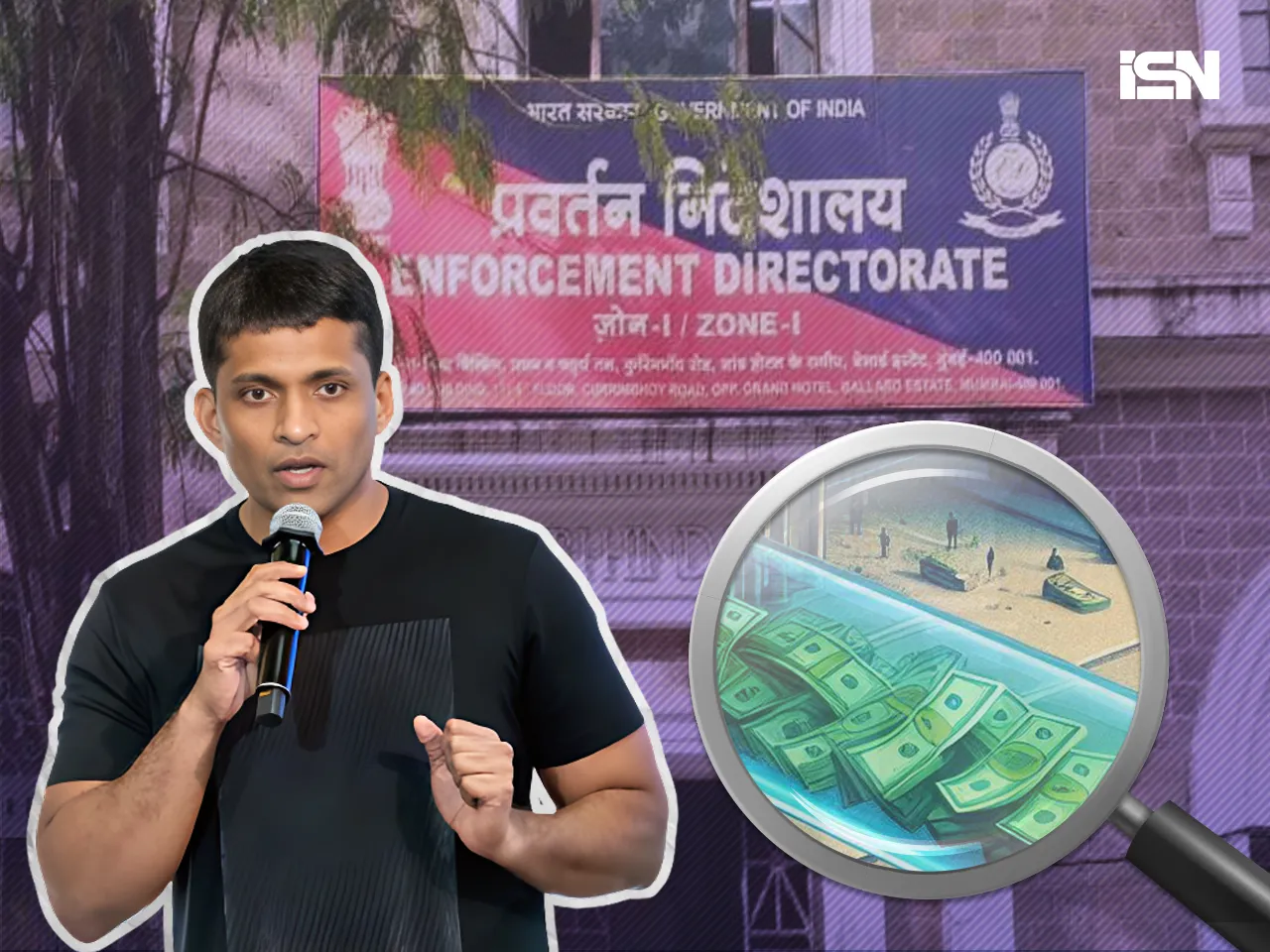 The Enforcement Directorate (ED) has served a show-cause notice to troubled edtech giant Byju's and its founder Byju Raveendran, for alleged violations of the Foreign Exchange Management Act (FEMA) amounting to a staggering Rs 9,000 crore.
According to a CNBC TV-18 report, The notice is a result of a comprehensive investigation into the company's financial activities, Think and Learn Pvt Ltd. 
Byju's reaction
Despite the serious allegations, Byju's has categorically denied receiving any such notice from the ED. 
In a statement on X, the company said, "BYJU's unequivocally denies media reports that insinuate BYJU's of any FEMA violation. The company has not received any such communication from authorities." 
November 21, 2023
Earlier this year, the ED conducted searches at three premises connected to Byju's CEO in Bengaluru and reported seizing various incriminating documents and digital evidence. Amidst this turmoil, Byju's was in the process of raising funds, aiming to maintain its valuation despite financial pressures and the need to repay a sizeable loan.
The scale of the investigation
The investigation reportedly unveiled that Byju's has garnered foreign direct investment (FDI) of around Rs 28,000 crore from 2011 to 2023. The ED's probe also revealed that the company had transferred about Rs 9,754 crore to various foreign entities in the guise of overseas direct investment.
Furthermore, Byju's has reportedly booked Rs 944 crore in advertising and marketing expenses, which includes funds sent abroad. Officials are now questioning the authenticity of these financial figures, according to multiple media reports.
Financial irregularities at Byju's
ED has raised concerns that Byju's has not prepared its financial statements since the fiscal year 2020-21, nor has it had its accounts audited. The lack of financial transparency is troubling to the authorities, who suspect the figures reported by the company may not be genuine.
The ED's suspicions were aroused following complaints from private individuals, which triggered the initiation of the probe against Byju's.