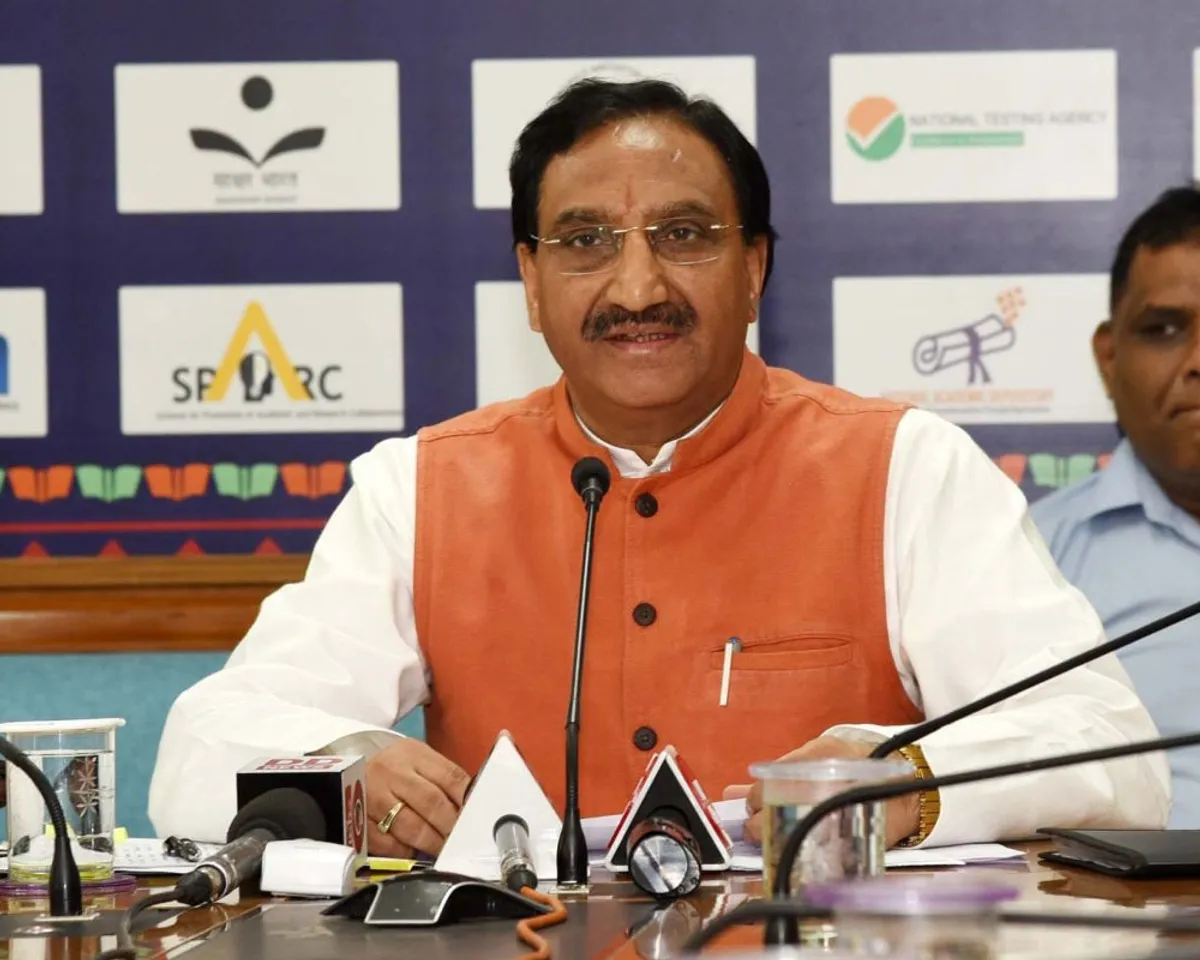 Education Ministry today announced the new guidelines for the school reopening after 15th October.
The reopening of the schools and institutions is a part of Unlock5 guidelines & rules.
Report: Today, the education ministry has released the new guidelines and rules for the schools and institutions reopening during the unlock5 phase. The announcement is the part of the MHA (Ministry of Home Affairs) Unlock5 guidelines & rules.
As per the new guidelines, The education ministry has permitted States/UTs to decide the school and other institutions reopening after October 15th.
The SOPs (Standard Operating Procedure) has been released by the Department of School Education and Literacy in its Unlock5 phase of schools and other institutions.
Education minister Dr. Ramesh Pokhriyal Nishank tweeted, States/UTs are now independent to decide whether to reopen the schools and other institutions.
He further said state authorities and UTs are now independent to prepare their own SOPs regarding the safety precautions for the school reopening and students' health safety based on the SOPs released by DoSEL.
Ministry of Education has divided the SOP/guidelines into two parts:
Health, hygiene & safety
Learning with physical/social distancing
Students can attend the school with the written consent of parents. Students will need to get a consent slip from their parents to attend school as soon as it reopens.
"There will be flexibility in attendance norms, Students may opt for online classes if they don't want to attend the physical class," said, Dr. Ramesh Pokhriyal Nishank, Education Minister.
"There will be no assessments till up to 2 to 3 weeks of school reopening. The use of ICT & online learning shall continue to be encouraged. The SOP also provides for guidelines on ensuring the emotional well-being of students and teachers with a reference drawn to the Manodarpan initiative. SchoolGuidelines," he added.
States/UTs will not be able to reopen schools in the containment zone; students who live in the red zone are also not allowed to attend the school until the announcement comes from the ministry.
Also Read: Paytm Launches Android App Store For Indian Developers; Lists Over 300 Apps
School and institution authorities will have to adopt the safety measures/SOPs issued by the Ministry of Education to stop the spread of the coronavirus.
Schools and institutions authorities have to adopt Safety measures such as wearing a mask, social distancing, regular sanitization, washing hands, etc.
Earlier this week, The government of India issued new guidelines for the reopening of the cinema halls and theaters from October 15th. As per the new guidelines, cinema halls are allowed to open from October 15th with a limited 50% seating capacity.