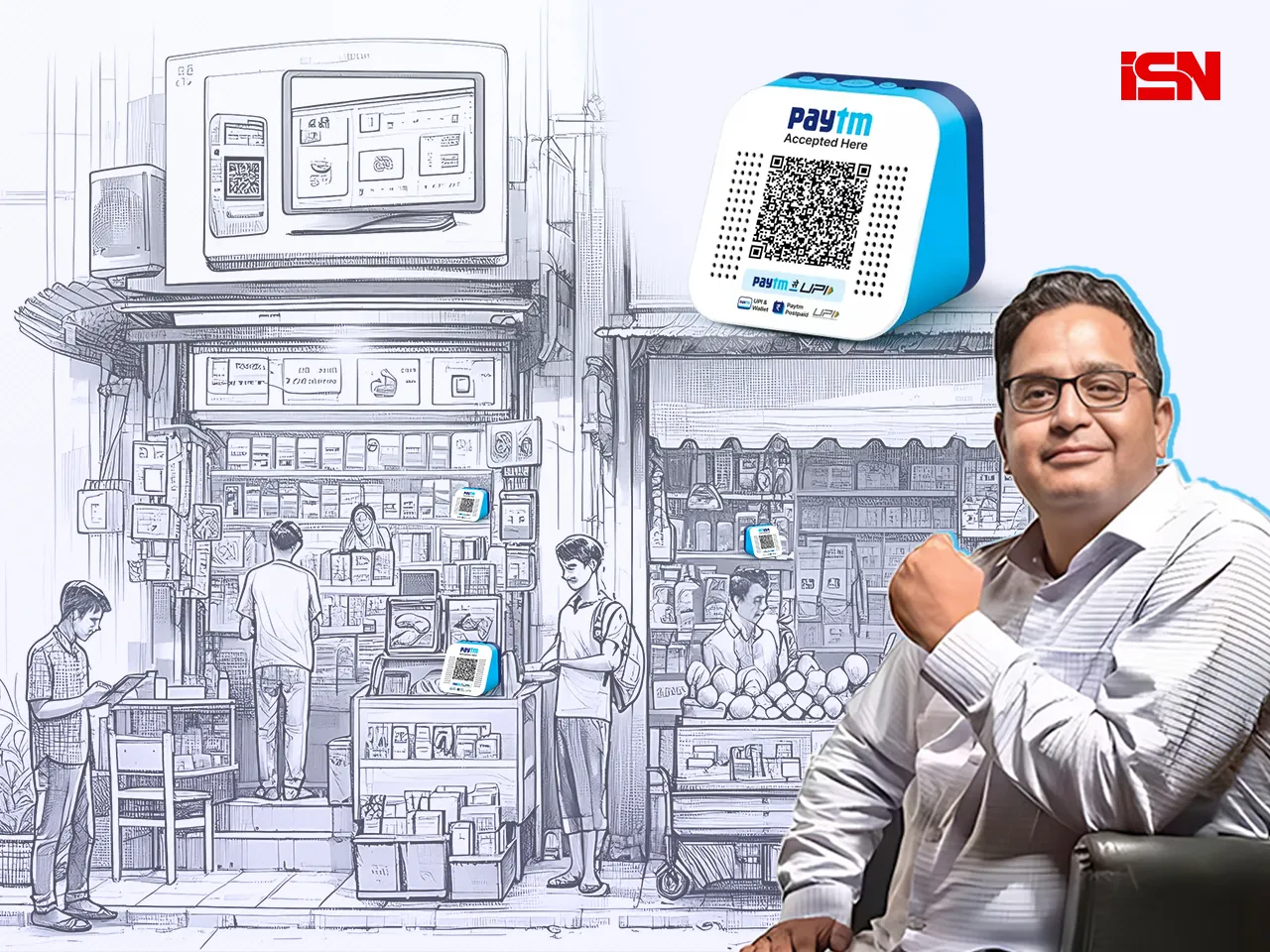 Indian fintech giant Paytm has recently announced its financial performance for Q2 FY24, recording a significant increase in revenue as well as a notable reduction in losses.
Founder, CEO & MD Vijay Shekhar Sharma said, "I am very happy to see the ongoing innovation, every nook and corner of India has digital payments enabled. Our business has seen great momentum and we are focussed on revenue-led growth."
We just announced our results.
Thank you for your continued support🙏🏼 https://t.co/aF1QPFbUwn

— Vijay Shekhar Sharma (@vijayshekhar) October 20, 2023
Paytm's revenue growth
Paytm reported a significant 32% YoY growth in revenue, reaching Rs 2,519 crore for Q2 FY24. The company has also managed to reduce its losses to Rs 292 crore, a significant improvement from the Rs 571.5 crore loss in the previous year.
President and Group CFO, Madhur Deora said, "Our revenue of ₹2,519 Cr is an important milestone for the company, we have seen improved EBITDA, 6% of revenue without UPI incentives. We continue to invest in marketing, sales, and other areas. We will pay off in growth and EBITDA over time, I am extremely positive."
Driving factors behind the growth
The company said the growth in revenue can be attributed to an increase in GMV, merchant subscription revenues, and the growth of loans distributed through their platform. Notably, no UPI incentives were booked during this quarter, the company said.
Payments business insights and EBITDA 
Revenue from Paytm's payments business witnessed a 28% YoY growth, amounting to Rs 1,524 crore. As of September, the fintech giant reported about 92 lakh merchants subscribing to its services, marking a substantial increase YoY.
The company's operational income, or adjusted EBITDA (excluding ESOP expenses), witnessed a positive swing. It rose by Rs 319 crore YoY, registering Rs 153 crore, a stark contrast to the Rs 166 crore loss in the same quarter of the previous fiscal year. 
Loan distribution and financial services
Paytm's foray into the lending sector seems working as it has disbursed loans worth Rs 16,211 crore during the quarter. The revenue from financial services, including loans, saw a 64% YoY growth, reaching Rs 571 crore.
President and COO Bhavesh Gupta said, "Loan distribution business has been seeing decent momentum. QoQ has shown decent growth. We also continue to see better portfolio performance."

"We will continue to add new lending partners. This quarter we added Tata Capital, last time it was Shriram Finance. We have 9 lending partners now," says Bhavesh.
On the Commerce and Cloud segment, Madhur said that the company's commerce and cloud business continues to perform well. So far there are 8.7 Lakh active credit cards from 3 Lakh last year. "We added 6 Lakh cards in the last year. We are continuing to see good traction with both HDFC and SBI Cards," Madhur added.
Also Read: