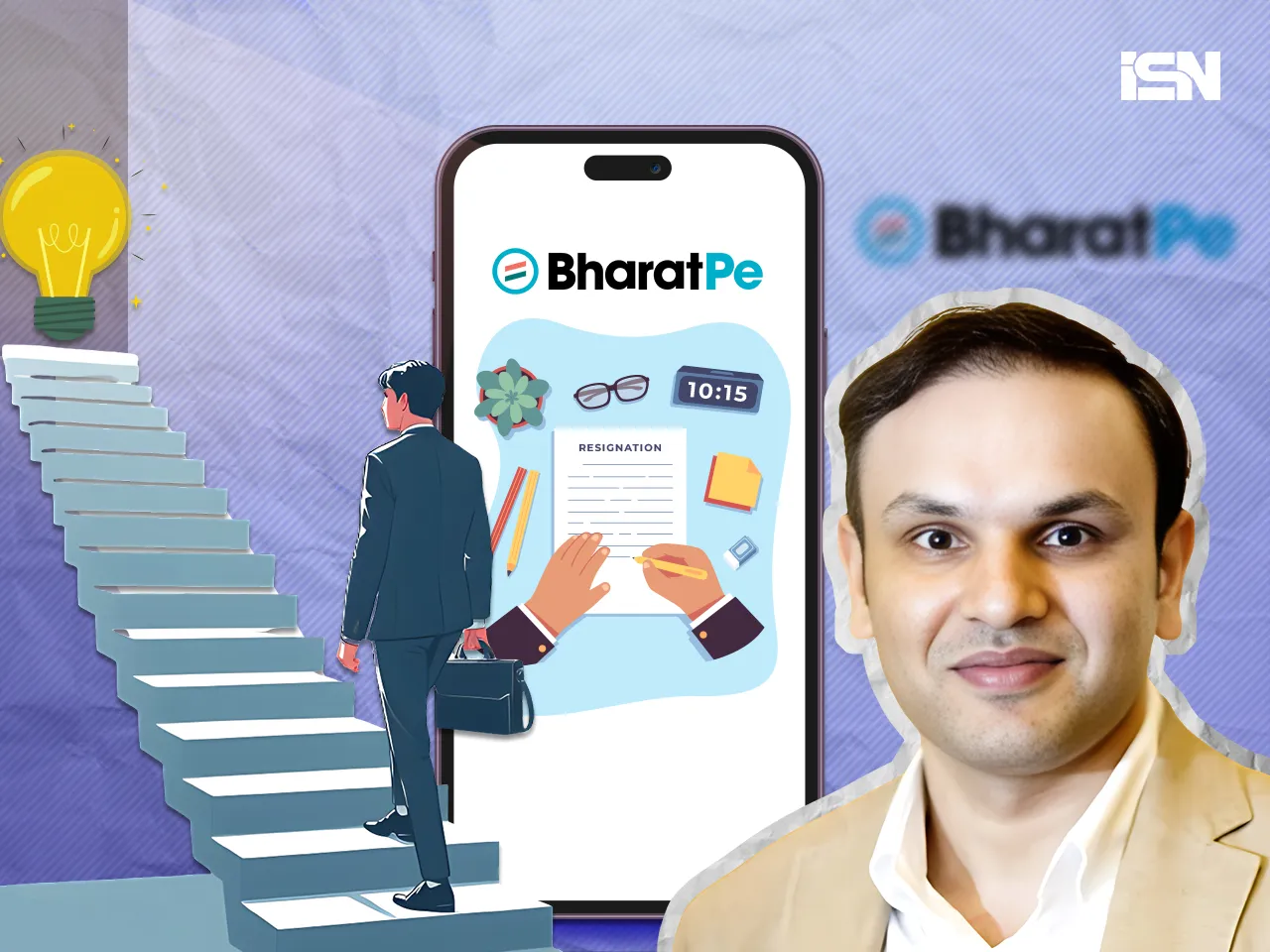 Fintech giant BharatPe's Chief Product Officer (CPO), Ankur Jain, has announced his resignation after serving the fintech unicorn for over three years. Jain, previously a part of the founding team at WalmartLabs, had taken on the role of CPO in June 2020. 
He has been leading a team that introduced innovative fintech products for both merchants and consumers. According to the company, Jain's decision to leave BharatPe is driven by his aim to launch his own startup in the AI and ML domain.
BharatPe confirms Ankur's resignation
Confirming Jain's exit, BharatPe stated, "Ankur Jain has decided to move on from BharatPe to pursue his entrepreneurial ambitions. He has been an integral part of the company's journey over the last 3.5 years."
The fintech giant said that it is currently in the process of searching for a seasoned product leader to fill the CPO role and will make a formal announcement regarding the same in the near future.
Who is Ankur Jain?
Before joining BharatPe, Jain co-founded Instalocate, an AI-driven startup aimed at enhancing travel experiences for individuals. He also worked at WalmartLabs India as the Senior Director and Senior Director of Product Management. After completing his internship in several companies, he joined Kosmix as the Director of Product Management. 
Ankur's departure follows high-profile exits
His departure from BharatPe follows a trend of high-profile exits from the company in recent years. 
Notably, last month, Nishant Jain, the company's Chief Business Officer, left to join stock broking firm Angel One. Additionally, Dhruv Dhanraj Bahl, another senior executive, resigned from his position as BharatPe's Chief Business Officer of merchant lending after a four-year tenure.
Several former BharatPe executives have embarked on new entrepreneurial ventures post their exit. For instance, Rajat Jain, Geetanshu Singla, and Nehul Malhotra recently secured funding for their startup, Genwise.
Ashneer Grover, a former co-founder and MD of BharatPe, along with his wife Madhuri Jain, launched a fantasy sports platform named CrickPe. Bhavik Koladiya, another co-founder, has now taken the role of CEO at SaaS startup OTPless. Suhail Sameer, who previously served as BharatPe's CEO, is reportedly gearing up to establish his own venture capital firm.
BharatPe continues to fill the talent gap
Despite the series of departures, BharatPe has been proactive in filling key positions. In July 2023, Pankaj Goel was appointed as the company's Chief Technical Officer (CTO).
The company had been without a CTO for seven months, with CFO Nalin Negi acting as an interim CEO since January. Sources indicate that BharatPe is on the verge of announcing a new CEO soon.