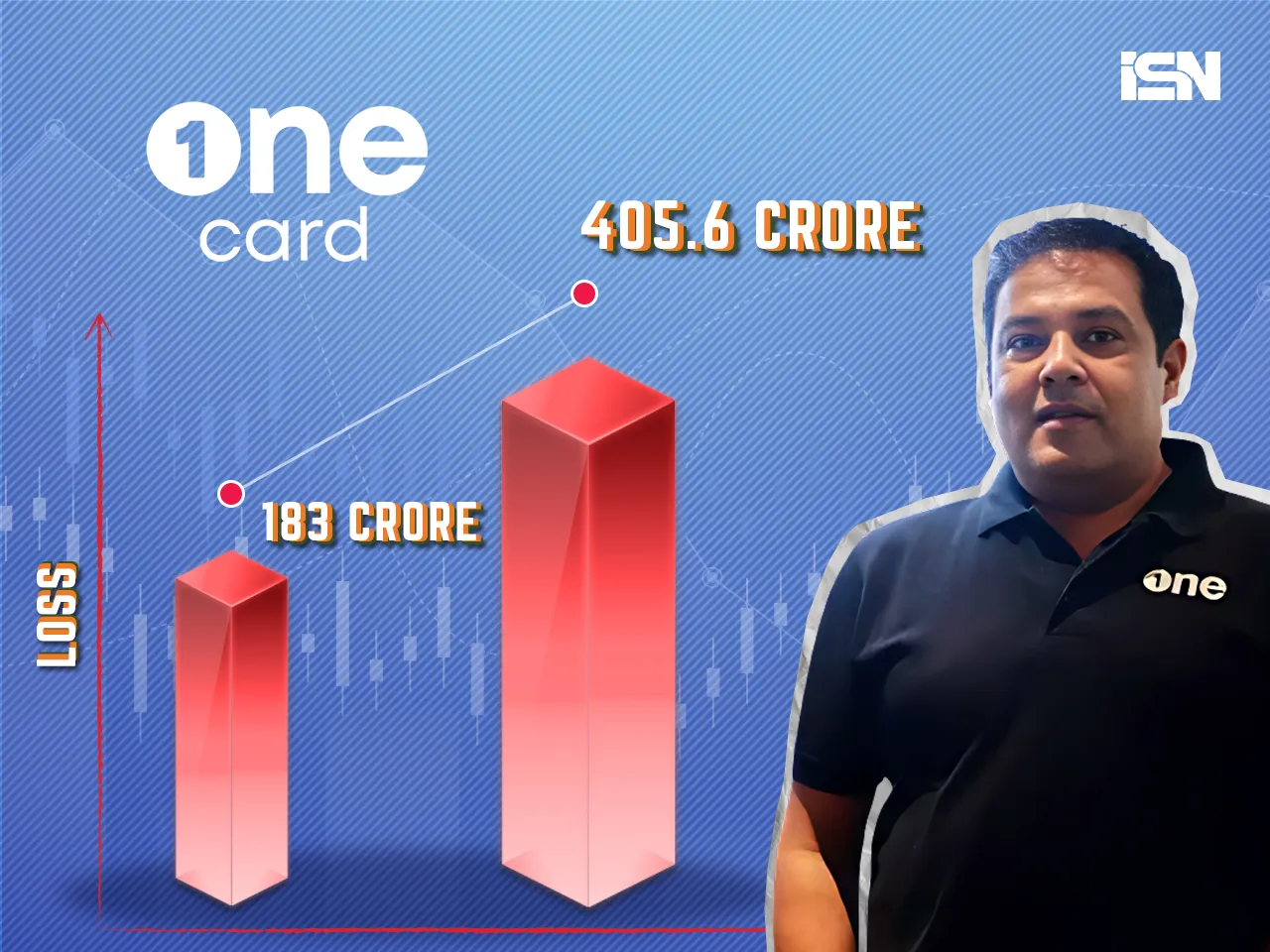 OneCard, a Pune-based fintech startup owned by FPL Technologies, has witnessed significant revenue growth in the fiscal year 2023. The mobile-first credit card startup's revenue from operations soared by 6.4X, reaching Rs 541 crore in FY23, up from Rs 83.7 crore in FY22.
The growth comes on the heels of the company's entry into the esteemed unicorn club, following a $100 million funding round spearheaded by Temasek earlier in the fiscal year.
Revenue growth mirrors the increase in losses
Despite the revenue surge, OneCard's losses have also expanded. The fintech unicorn reported losses of Rs 405.6 crore in FY23, a 2.23X increase from the Rs 182.76 crore loss in FY22.
This translates to the company spending Rs 1.85 to earn a single rupee of operating revenue. Post the recent funding rounds, OneCard's valuation stands at $1.3 billion, with a total fundraising amounting to $425 million to date.
What about the expenses?
While the revenue figures are impressive, the company's expenses have also seen a significant uptick. OneCard's total expenditure for FY23 was Rs 1,000 crore, marking a 3.55X increase from the previous year's Rs 281 crore.
A substantial chunk of this expenditure, 32.4%, was allocated to advertisement and promotion, which itself saw a 2.6X rise to Rs 324 crore. Employee benefit costs, which include a non-cash ESOP cost of Rs 45 crore, tripled to Rs 131 crore. Other notable expenses encompass credit processing fees, IT costs, legal and professional fees, and after-sale services.
A short look at OneCard's shareholding pattern
According to data from TheKredible, PeakXV emerges as the largest stakeholder with a 23.27% share, followed by Matrix Partners and QED Holdings.
The company's co-founders, Anurag Sinha, Rupesh Kumar, and Vibhav Hathi, collectively hold around 30% of the company. As the fintech landscape evolves, OneCard, with its innovative offerings and strategic collaborations, is poised to play a significant role in the sector's future.
What does OneCard do?
OneCard is an Indian fintech unicorn that mobile-first metal credit cards and credit score-checking product, OneScore. Last year in July, OneCard turned unicorn after it raised $100 million in a Series D round from Singapore's Temasek and other investors, including QED, Sequoia Capital, and Hummingbird Ventures.
The startup has strategically partnered with several banks, including IDFC First Bank, Federal Bank, and SBM Bank.
Recently, Indian public sector bank Indian Bank partnered with Indian fintech startup OneCard to launch mobile-first, contactless, metal co-branded credit cards for its customers.