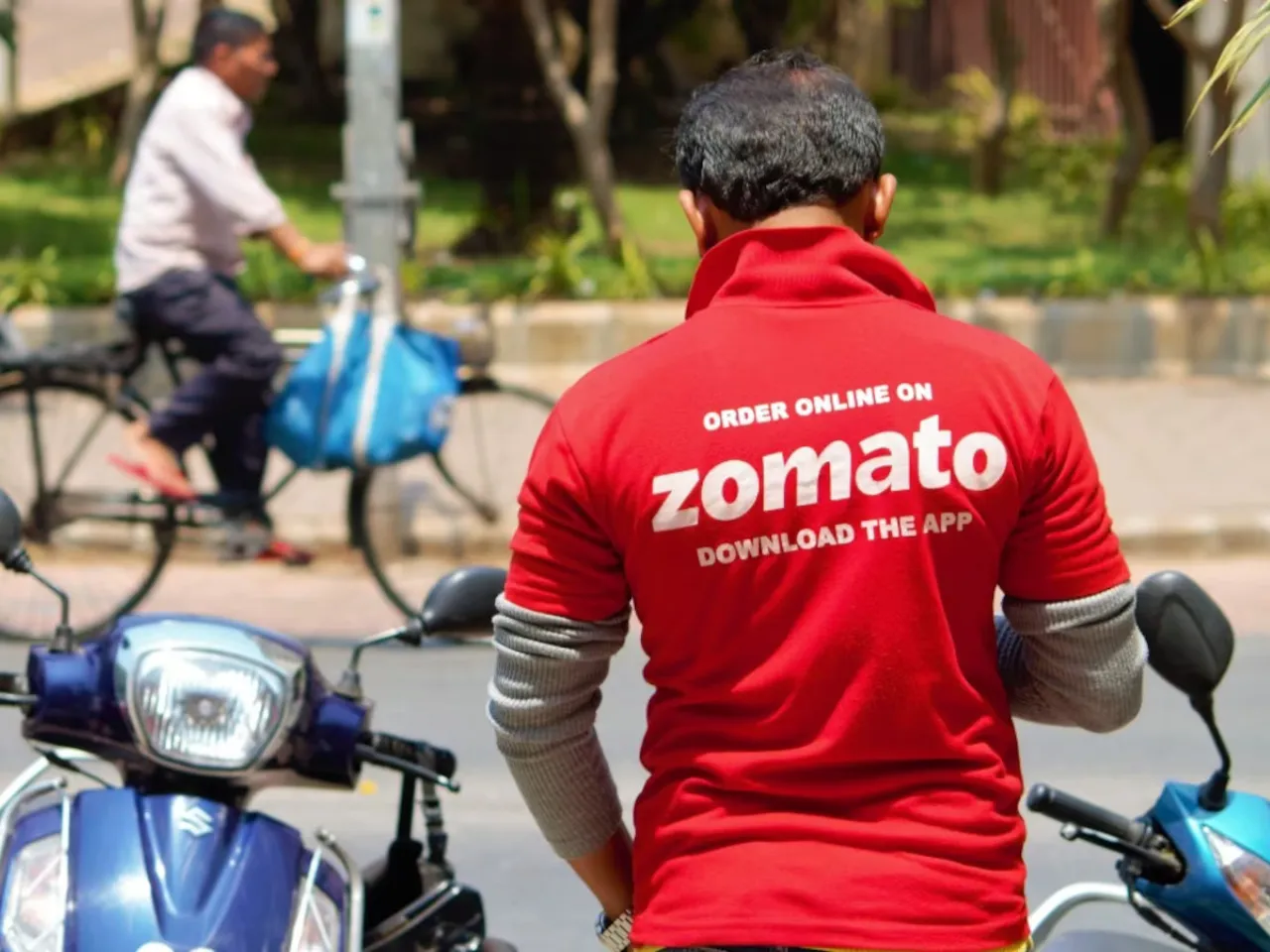 Foodtech giant Zomato today said it has partnered with EV startup Battery Smart to provide access to battery swapping to its food delivery partners on the latter's network.
Zomato says the partnership will allow its food delivery partners to access Battery Smart's existing network of over 800 swap stations across more than 30 cities. The development is part of Zomato's commitment to adopt 100% EV in its delivery fleet by 2030. 
Last month, The food tech giant and Battery Smart organized a two-wheeler ' EV Mela' in Delhi to raise awareness among two-wheeler-based delivery partners about the benefits of using an EV and to showcase Battery Smart's battery-as-a-service model. 
The EV Mela was attended by hundreds of EV enthusiasts, mainly delivery partners onboarded on Zomato and featured the participation of vehicle partners, Lectrix and Fujiyama, as well as EV financing partners, Revfin and Mufin.
Rinshul Chandra, COO of Food Ordering & Delivery Business at Zomato, said, "At Zomato, we are committed to 100% EV adoption by 2030, and are the first food ordering and delivery company globally to join Climate Group's EV100 campaign. We are now partnering with over 50 companies in the EV ecosystem with the intent to enable greener last-mile deliveries. This association with Battery Smart adds further momentum to our commitment as our delivery partners can now leverage a vast and accessible network of battery swapping stations. The EV mela, in addition, was a great awareness generation platform for our delivery partners."
Pulkit Khurana, Co-Founder of Battery Smart, said, "We are thrilled to associate with Zomato - an association that empowers both new and existing delivery partners to join the EV revolution. The EV Mela initiative aimed to raise awareness among delivery partners about the positive impact of transitioning to electric mobility. Our focus also extended to sensitize them about crucial safety protocols and standards, thus ensuring a safer EV adoption experience for delivery partners."
Founded in 2019 by Pulkit  Khurana and Siddharth Sikka, Battery Smart said it provides two-minute battery swapping facilities to both two-and three-wheeler electric vehicles (EVs).
Earlier in July 2023, the EV startup raised $33 million as part of a pre-Series B round from existing investors, US-based Tiger Global, Blume Ventures, and other investors.
Also Read: