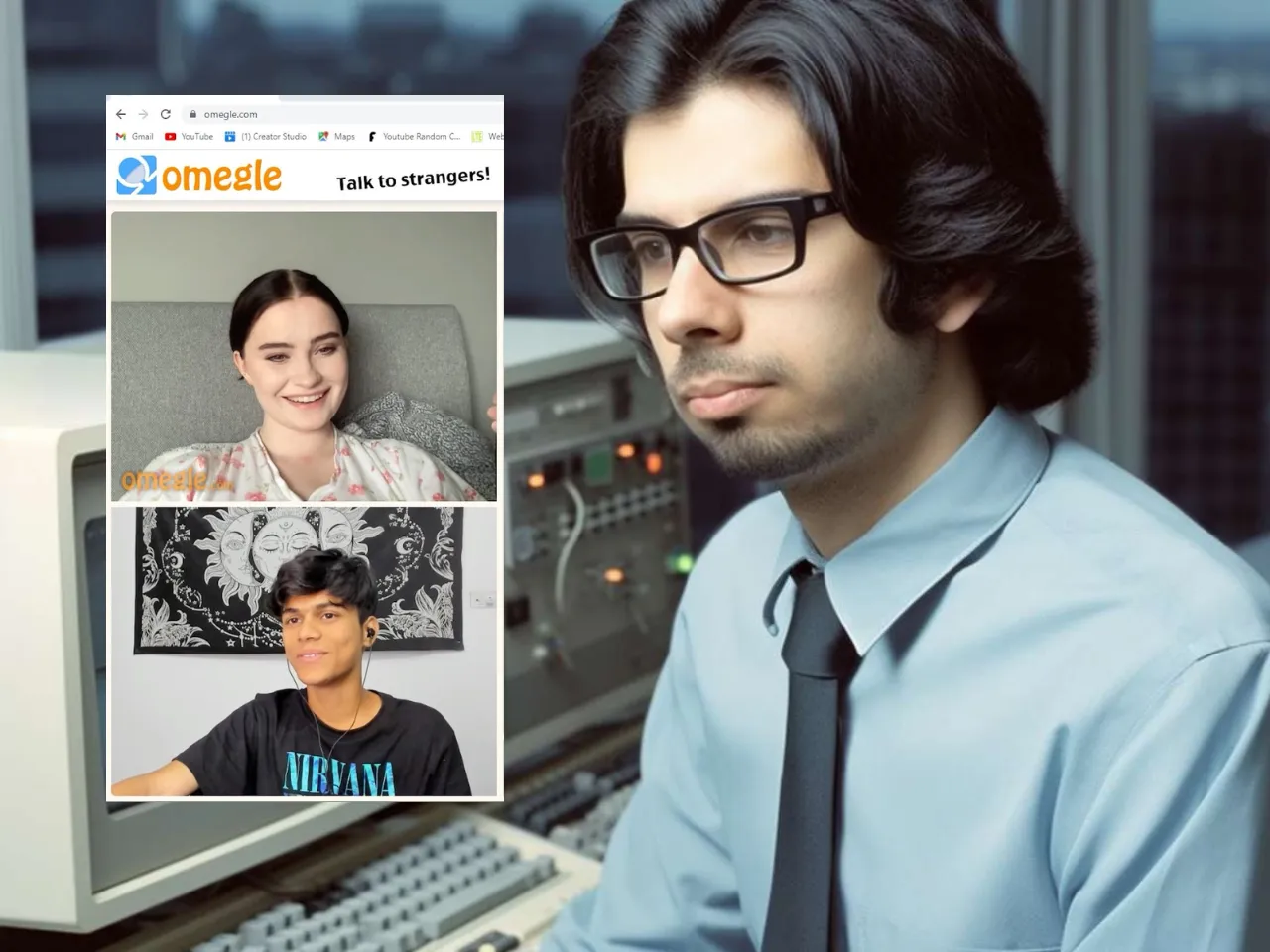 In a surprising moment for netizens, Leif K-Brooks, the founder of the popular anonymous video chat site Omegle, has shut down the platform after completing 14 years of its operations.
"From the moment I discovered the Internet at a young age, it has been a magical place to me. Growing up in a small town, relatively isolated from the larger world, it was a revelation how much more there was to discover – how many interesting people and ideas the world had to offer," Leif wrote.
Why was Omegle shut down?
Explaining the reason, Leif K-Brooks said that Omegle was facing overwhelming financial and psychological burdens. Another reason is that due to the rise in popularity, especially during the COVID-19 pandemic, the platform also faced severe criticism over incidents of abuse, racism, and child exploitation.
Notably, the platform has been involved in a landmark legal case where a young American accused the platform of randomly pairing her with a paedophile when she was a minor. Omegle's legal team contended that the site was not responsible for such incidents and denied it being a haven for predators.
The negative impact of such cases and the ongoing challenges in managing the platform's misuse have led to its closure.
K-Brooks, a survivor of childhood trauma, had hoped the internet would be a safe haven. Yet, he acknowledged the grim reality that no platform, including his, was immune to heinous crimes.
"I believe in a responsibility to be a "good Samaritan", and to implement reasonable measures to fight crime and other misuse. That is exactly what Omegle did. In addition to the basic safety feature of anonymity, there was a great deal of moderation behind the scenes, including state-of-the-art AI operating in concert with a wonderful team of human moderators," Leif wrote.
He said that the platform worked with law enforcement agencies and the National Center for Missing and Exploited Children to help put evildoers in prison where they belong. "There are "people" rotting behind bars right now thanks in part to evidence that Omegle proactively collected against them, and tipped the authorities off to," he said.
He said the fight against crime isn't one that can ever truly be won. "It's a never-ending battle that must be fought and re-fought every day; and even if you do the very best job it is possible for you to do, you may make a sizable dent, but you won't "win" in any absolute sense of that word."
"Even superheroes, the fictional characters that our culture imbues with special powers as a form of wish fulfillment in the fight against crime, don't succeed at eliminating crime altogether," Leif wrote.
The popularity of Omegle
Leif K-Brooks launched Omegle at the age of 18, envisioning a space that embodied the spontaneous social interactions of a global village. 
Omegle became particularly popular as a chat platform that allowed users to connect with strangers anonymously. Its popularity surged during the COVID-19 pandemic when physical social interactions were limited, and people turned to digital platforms to socialize.
The website's ability to pair users randomly for text or video chats without needing an account or registration appealed to many, especially younger audiences.
What actions did Omegle take to address growing societal concerns?
In response to growing concerns, Omegle introduced moderated chat rooms and collaborated with law enforcement to combat illicit activities. Despite these efforts and successes in aiding the capture of criminals, the platform could not entirely eliminate the misuse.
The stress of constant attacks on the service, coupled with the inherent challenges of moderating a platform designed for anonymity, proved too much for K-Brooks and his team.
The impact of public scrutiny and regulation
The decision to shut down Omegle comes amid heightened scrutiny of social media platforms by regulators worldwide. The UK's Online Safety Act and Ofcom's guidance have put pressure on tech companies to address online grooming and abuse.
Omegle, having been mentioned in numerous legal cases against predators, found itself at the center of this controversy, with the final straw being a landmark case where a user accused the platform of pairing her with a paedophile.