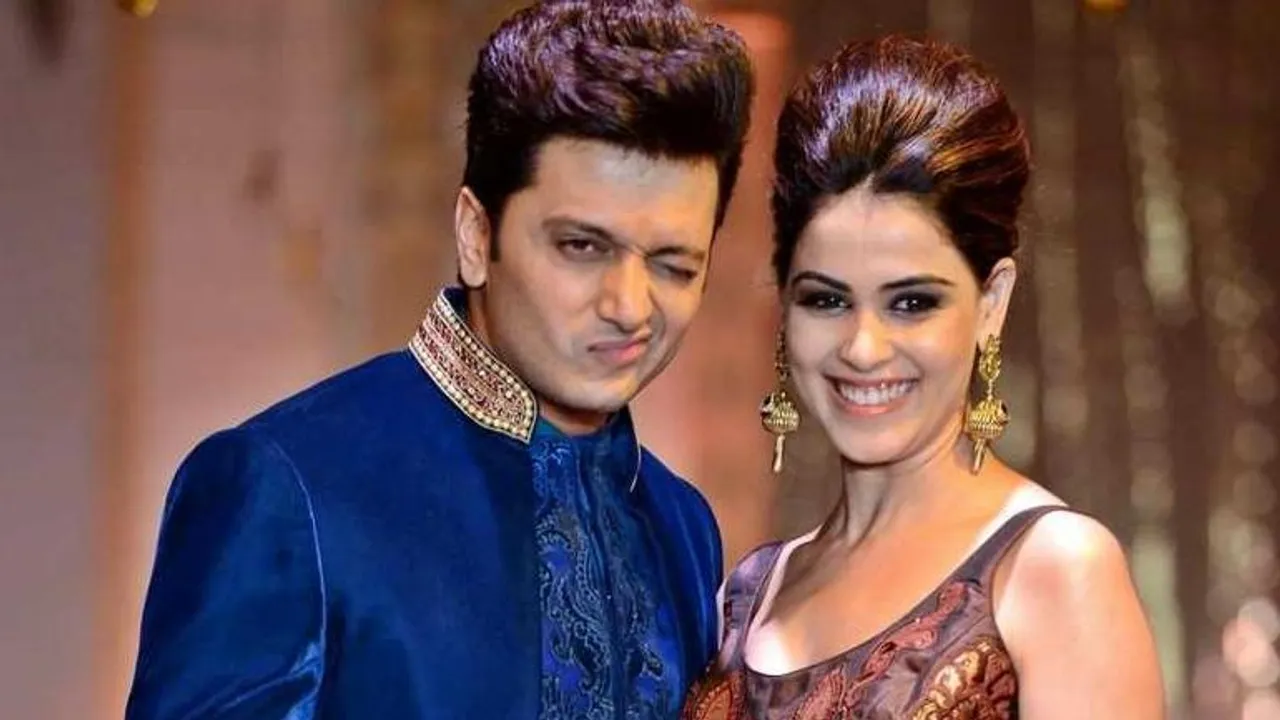 Bollywood couple Genelia and Riteish Deshmukh start their plant-based meat venture named Imagine Meats.
Imagine Meats is expected to launch a variety of products to suit the Indian palate.
The company has partnered with different ingredients manufacturers and nutrition experts to adapt to the taste and texture of non-vegetarian food.
The company is all set to sell plant-based kebabs, biryanis, and meats.
In short, Plant-based meats are made entirely from plant ingredients such as pea protein and coconut oil but replicate the taste, smell, and sizzle of animal meat.
The very famous Bollywood couple Genelia and Riteish Deshmukh are all set to launch their own plant-based meal venture named Imagine Meats. After becoming full vegetarian Genelia and Riteish came to know the importance of being vegetarian in life and in India. Globally the vegan or vegetarian sector is growing at its peak, also many of these companies are now listed on the stock market.
Following the data from the Good Food Institute (GFI), the leading non-profit advancing the sector shows 2019 was a watershed moment with hundreds of millions of dollars in global investment and retail sales in the sector, and increasing advancement into Asian markets.
Riteish and Genelia believe the same that Imagine Meats can lay this industry in India. In an interview Genelia said:
"I have always been focused on the kind of planet we are leaving behind for our children. Seeing first-hand the innovation underway in the global food industry, Riteish and I were encouraged to take this big step and bring to you delicious foods which are so much better for the planet,"

Genelia D'Souza
She also says that plant-based meat will go beyond the traditional soya nuggets or mock meats and therefore offering the best switch for non-vegetarian peoples. This will create a positive effect on our environment in terms of land, water, soil, and greenhouse gas emissions. So much so it doesn't increase the risk of diseases like swine flu and avian flu.
As said it is very important to India and other countries where the meat consumption is radically increasing year by year.
Also, With the support and assistance from the Good Food Institute India, will bring together the best of global food science with Indian traditions and culinary excellence, the company founder said.
The company Imagine Meats has partnered with various leading global ingredients manufacturers including the top food processing company Archer Daniels Midland (ADM) which will help the Imagine Eats to gain expertise in food science, favors, and product development across the world.
In the favor of Riteish and his company. Varun Deshpande, MD of the Good Food Institute India, said that plant-based meats have "immense potential" to help safeguard our planet's health, without sacrificing taste preferences.
He also said that India is taking its first steps, in a kind of startup that is growing globally with the mindset to save the planetary health. In addition that will only benefit our agriculture field, farmers and a talented workforce
Above all, With the focus of giving the taste of real meat with the plant-based meats products without sacrificing the planetary and public health issues Imagine Meats can make a huge impact in the Indian food industry.