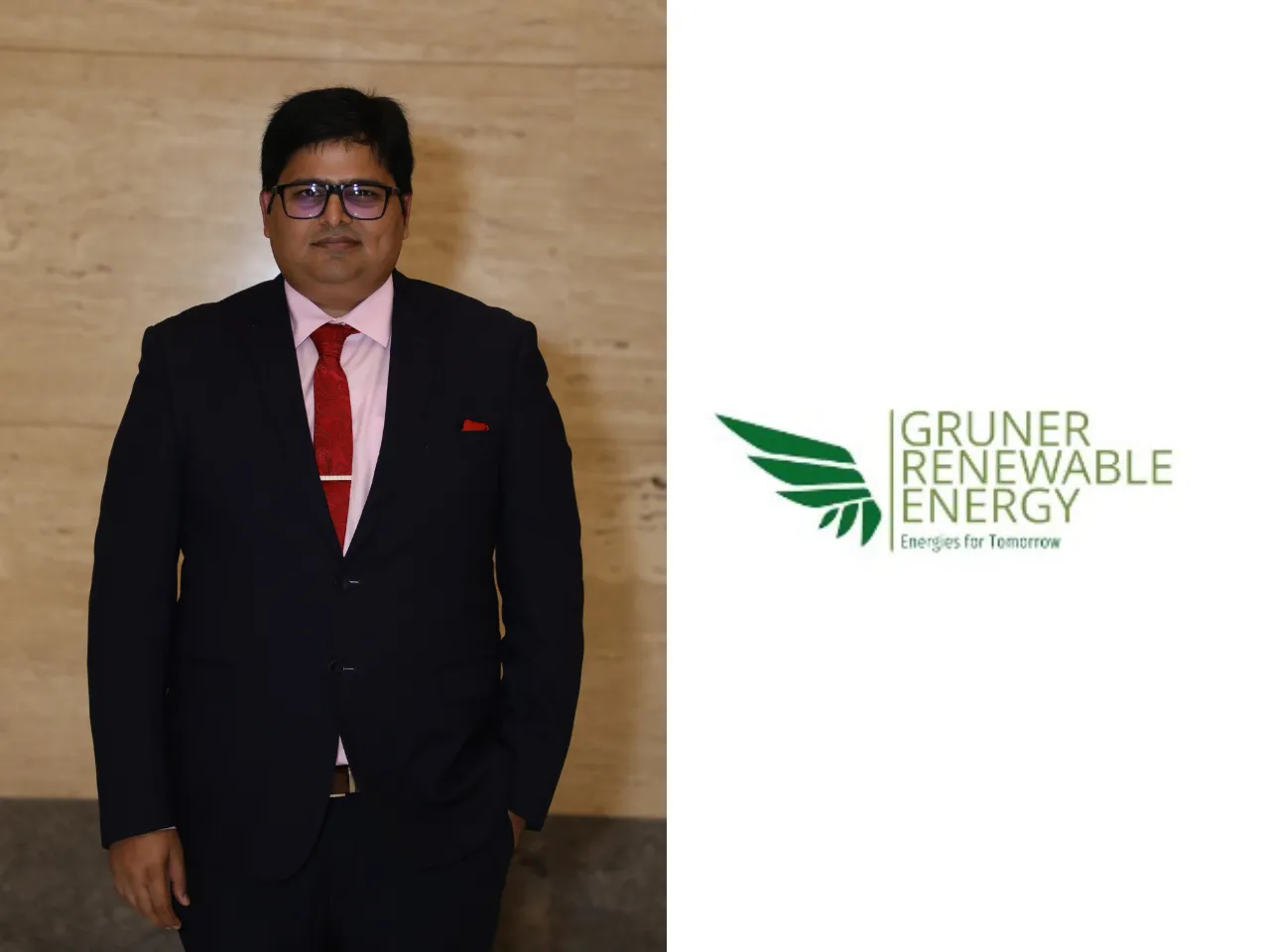 Gruner Renewable Energy (GRE), a company operating in the sustainable energy sector, recently announced the appointment of Anil Kumar Tyagi to its Advisory Board.
Tyagi, who has four decades of experience in the energy industry, will play a crucial role in shaping the company's strategic direction and growth trajectory and will contribute valuable insights and guidance to the executive team and the overall organization, the company said.
The company said that his current role involves operational excellence, where he will provide expert guidance on streamlining workflows, improving efficiency, and enhancing project execution to ensure timely and cost-effective results.
He will also be involved in Risk Management and Mitigation and Vendor Management, where his proficiency in vendor assessment and management will aid in selecting reliable partners and suppliers for the company. Apart from this, he will also participate in the crucial matters and events of the company, the company added.
Prior to joining Gruner Renewable Energy, Tyagi held the position of Former Executive Director at Indian Oil Corporation Limited and has been the Director and CEO at IOT Utkal Energy Services.
"His unparalleled industry knowledge and exceptional leadership skills will undoubtedly play a pivotal role in shaping Gruner's path towards a more sustainable and greener future. His extensive track record of driving positive change and achieving exceptional results makes him a perfect fit for our mission," said Utkarsh Gupta, CEO and founder of GRE.
Established in February 2023, Gruner Renewable Energy provides sustainable energy solutions dedicated to reducing carbon footprints and realizing sustainability objectives.
The company excels in the dynamic BioGas market and is aiming to set up 100 biogas plants by the end of the financial year 2023-24. 
Also Read: