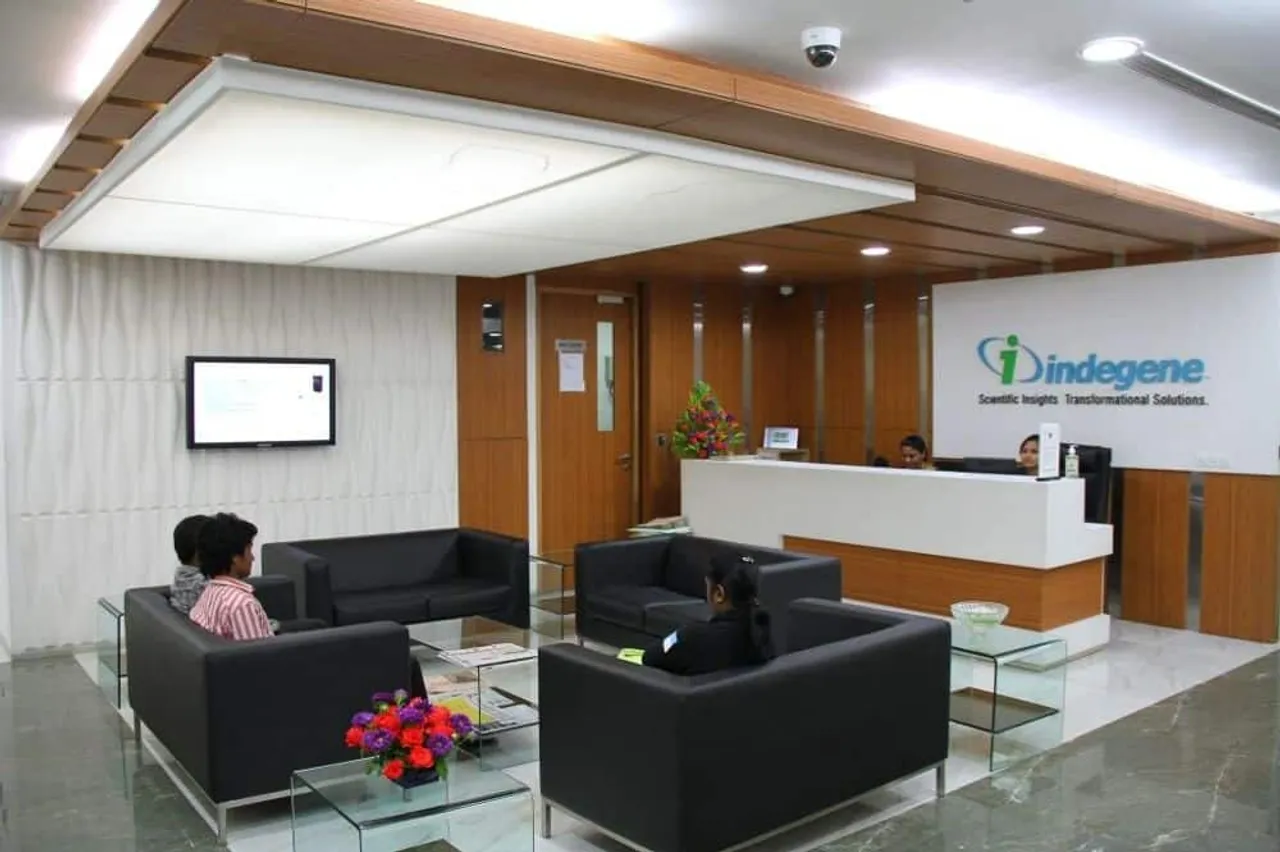 The company will use the funding for merger and acquisition (M&A) opportunities and to expand its presence globally.
Indegene has raised this funding at a valuation of around $650-$700 million.
Currently, The company has over 3,000 employees across India, North America, Europe, China, and Japan.
Bengaluru-based healthcare solutions firm Indegene, on February 3, announced that it has collectively raised $200 million (or about Rs 1456 crore) in funding led by US-based investment firms Carlyle Group and Brighton Park Capital at a valuation of around $650-700 million.
With this fundraise, Both Carlyle Group and Brighton Park Capital will get minority stakes of the company via primary as well as by buying out existing investors' stakes.
The company will utilize the raised funding for merger and acquisitions (M&A) opportunities. Additionally, It will also plans to expand its presence into other geographical areas.
Founded in 1998 by Rajesh Nair, Manish Gupta, Sanjay Parikh, Anand Kiran, and Gaurav Kapoor, Indegene Pvt. Ltd., offers research & development and management services to healthcare and pharma companies. 
With more than 3,000 employees across North America, Europe, China, Japan, and India, Indegene provides technology platforms and commercialization services to healthcare enterprises. The company claims to be working with 75 world's largest pharmaceutical companies.
Commenting on the funding, Manish Gupta, Co-Founder &CEO of Indegene, said, "We are excited about our partnership with Carlyle and Brighton Park as their collective strengths will bring significant value to Indegene as we build on the deep domain knowledge and vertical technology we have developed over the past 20 years.
"Carlyle's commitment to the healthcare sector with their expertise coupled with Brighton Park's deep experience in the technology sector and nuanced understanding of our industry makes the two firms the ideal partners to support our company's continued growth," he added.
Also Read: Mobile Gaming Startup MPL Raises $100 Million In Funding From Composite Capital, Others
"We have been impressed by the strong entrepreneurial energy of the management team at Indegene and their technology-led, data-driven, differentiated global delivery model, as well as by their ability to scale relationships with global healthcare enterprises," said Neeraj Bharadwaj, Managing Director of Carlyle Asia advisory team.
"We look forward to leveraging our global healthcare network and capabilities to help the company further strengthen and expand its portfolio while deepening relationships with its global client base," he added.
"We have tremendous respect for Manish and the talented Indegene team, who have built the largest standalone digital transformation and commercialization partner for healthcare enterprises globally. We are excited to partner with the company as we bring to bear our significant technical expertise to help accelerate Indegene's global growth," said Mark Dzialga, Managing Partner of Brighton Park Capital.
Over the last ten years, Indegene has made significant organic and inorganic investments in building a technology portfolio that caters exclusively to the healthcare sector.
The company claims that it has witnessed more than a 25% compounded annual growth rate (CAGR) in revenue over the last decade.
So far, the company has made several acquisitions, In December 2015, it acquired health analytics platform SmartCare for about $6-8 million.
Later in the same year, It acquired the life sciences business of Canada's Skura Corporation and US-based Encima Group.
Besides Indegene, Carlyle Group invested in Piramal Pharma (around $480 million), Sequent Scientific Ltd. (around $210 million), and Metropolis Healthcare.
Follow IndianStartupNews on Facebook, Instagram, Twitter for the latest updates from the startup ecosystem.