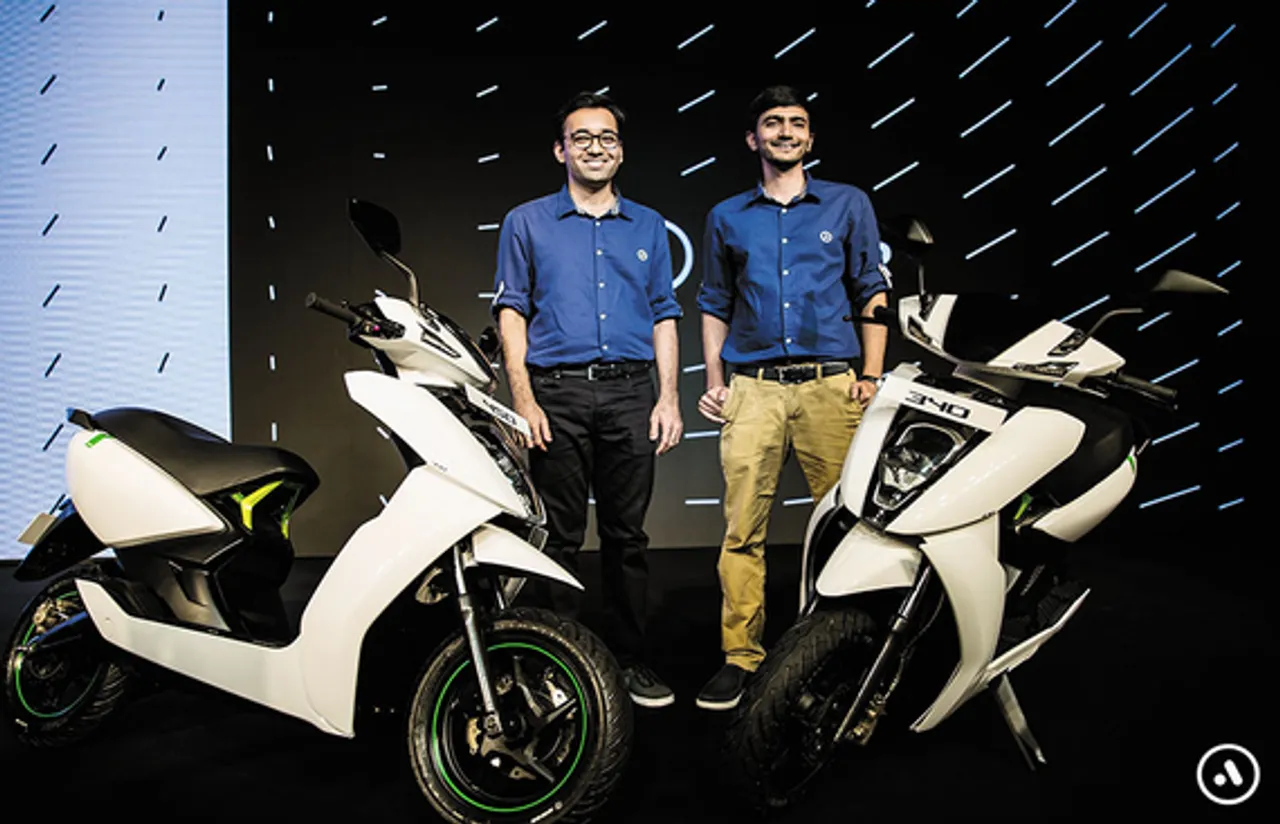 Bangalore based startup Ather Energy is now to pick up Rs84 crores funding from Hero Motor-Corp as a part of their series C funding round.
We will use these funds to improve our product quality and to expand in 20 different cites including Pune, Mumbai, Delhi, and Hyderabad. said, Tarun Mehta, the startup founder.
Hero Motor-Corp has invested more than 300+ crores in Ather Energy in the last 5 years.
Bangalore based startup Ather Energy is all set to pick up Rs84 crore as a part of its series C funding from Hero Motor-Corp. The startup mainly focuses on manufacturing electric scooters.
Back in 2019, Sachin Bansal (the co-founder of Flipkart) has also invested $52 million in which alone he has invested $32 million. Ather Energy has taken lots of funds from different firms to improve their product quality.
"Our geographic expansion and the roll-out schedule for the Ather 450X are on track, and we will be using these funds to invest in our facilities to meet the demand we have seen for the Ather 450X across the country". 

Tarun Mehta, co-founder & CEO of Ather Energy
Furthermore, We will also use this fresh capital to expand our reach in 20 different cities by the end of 2021 including the Metro cities like Pune, Delhi, Mumbai, and Hyderabad by the end of October 2020. 
The startup overview--Ather Energy founded in 2013 by the two fellow IITians, Tarun Mehta and Swapnil Jain. Ather Energy had launched its first-ever electric scooter the Ather S340 in Bengaluru in 2016. Since then, they have been trying to drive the demand for their product through various channels. For the good accessibility of charging infrastructures, they have been putting charging facilities for the past two years.
Moreover, The startup is looking to open its new manufacturing hub in Hosur, which is designed to produce 100,000 units annually. With the rise of the electric vehicle trend many existing vehicle companies like Hero Electric (part of Hero Motor-Corp), Tata Motors, Mahindra Electric, TwentyTwo Motors, Hyundai Kona electric are trying to build the electric vehicle infrastructure because of its future growth.