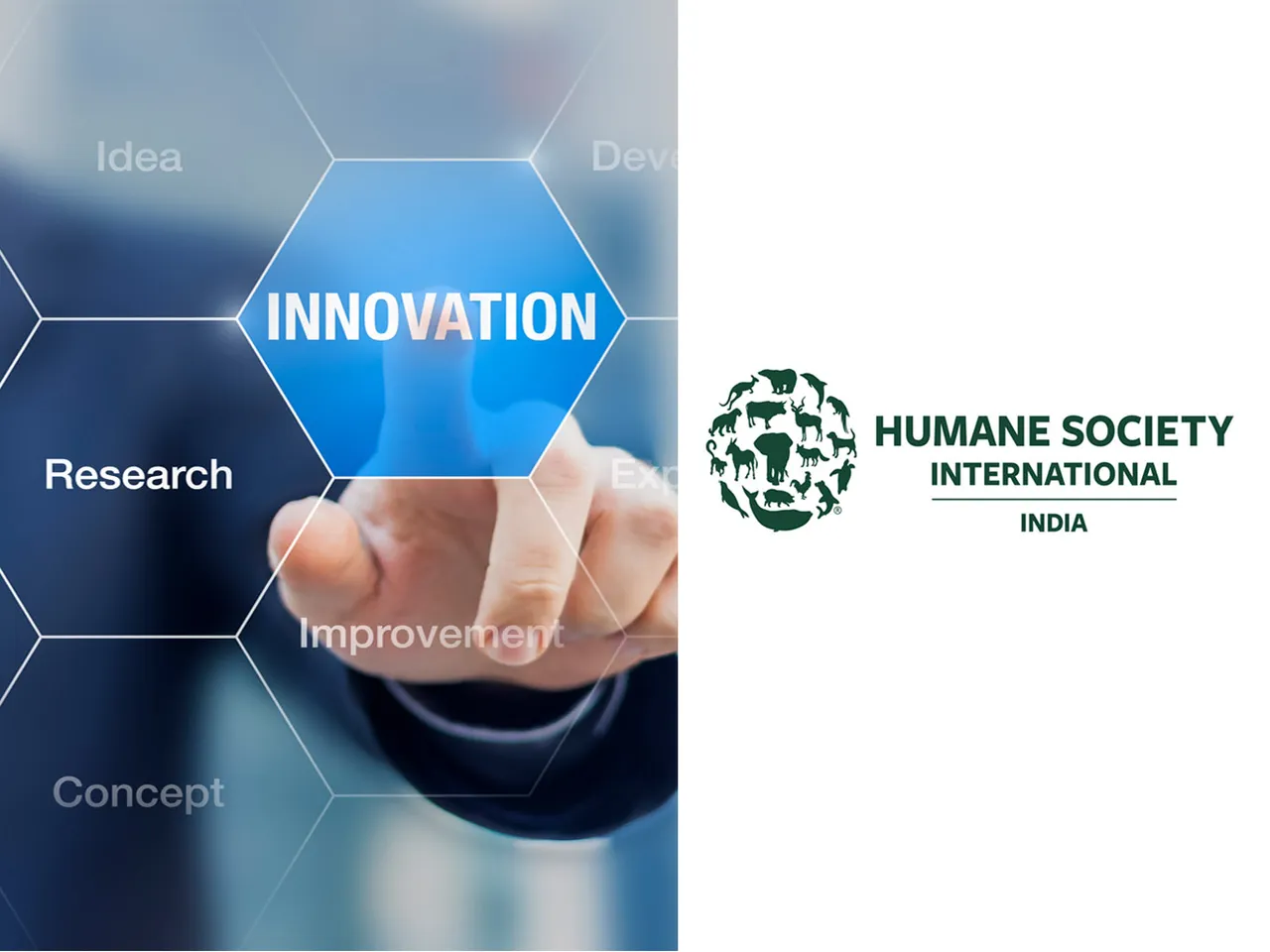 Humane Society International/India has announced the launch of the third edition of its annual Humane Entrepreneurship program designed for social entrepreneurs with early-stage startups that focus on animal welfare and environmental issues.
The Humane Entrepreneurship Program supports early-stage pioneering innovators in the sectors of new plant-based, fermentation-based and cell-based proteins, next-generation materials that replace animal products, and non-animal testing methodologies
First launched in September 2020, the 6-month virtual program accelerates the growth of social entrepreneurs in India by providing selected participants with a holistic ecosystem of global mentors, expert advisors, investors, funding opportunities, and a stipend of 500,000 Indian rupees.
Anchored to one of HSI/India's primary goals of reducing animal suffering in animal agriculture production systems, the Humane Entrepreneurship program opens doors and encourages the growth of startups that are working toward viable and resilient technological alternatives and innovative practices.
These startups enable sustainable, humane alternatives to resource-intensive, animal-dependent practices.
"As the global population rises, we see an unsustainable pressure on our planet's natural resources. Disruptive innovations that can enable a paradigm shift away from animal-dependent production practices are vitally important for our survival," says Shreya Swaminath, campaign manager for the program at HSI/India.
She further said that HSI/India has mentored 10 innovative startups with humane business models, enabling them to raise investment offers worth $2.4 million. "Through this exciting and forward-thinking program, we can build a movement that will significantly and positively impact animals in production systems," Shreya adds.
The program's curriculum, which includes topics like complex business solving, user research, and pitch preparation, is designed to help participating startups accelerate their growth, define a strategic business plan, secure key partnerships, achieve their fundraising goals and become market-ready.
"Early-stage companies tend to go through a journey of change. Conversations with my mentor and investors, combined with our conversations during the program, got us to redefine our strategy," says Bharat Bakaraju of Phyx44, a startup working toward offering cell-derived alternatives to dairy products.
"Watching the other companies in the program roll out their strategies helped things come together at the same time. I felt like I was working in a safe space with a group of friends, which is rare to find while you are trying to build a startup," Bharat adds.
Important details regarding the program:
Eligibility Criteria: Startups with early-stage prototypes can apply for this program
Duration: September 2022 to February 2023
Launch date: July 1, 2022
Application deadline: July 31, 2022
Contact: sswaminath@hsi.org or hep@hsi.org
Also Read:
Follow IndianStartupNews on Facebook, Instagram, Twitter for the latest updates from the startup ecosystem.