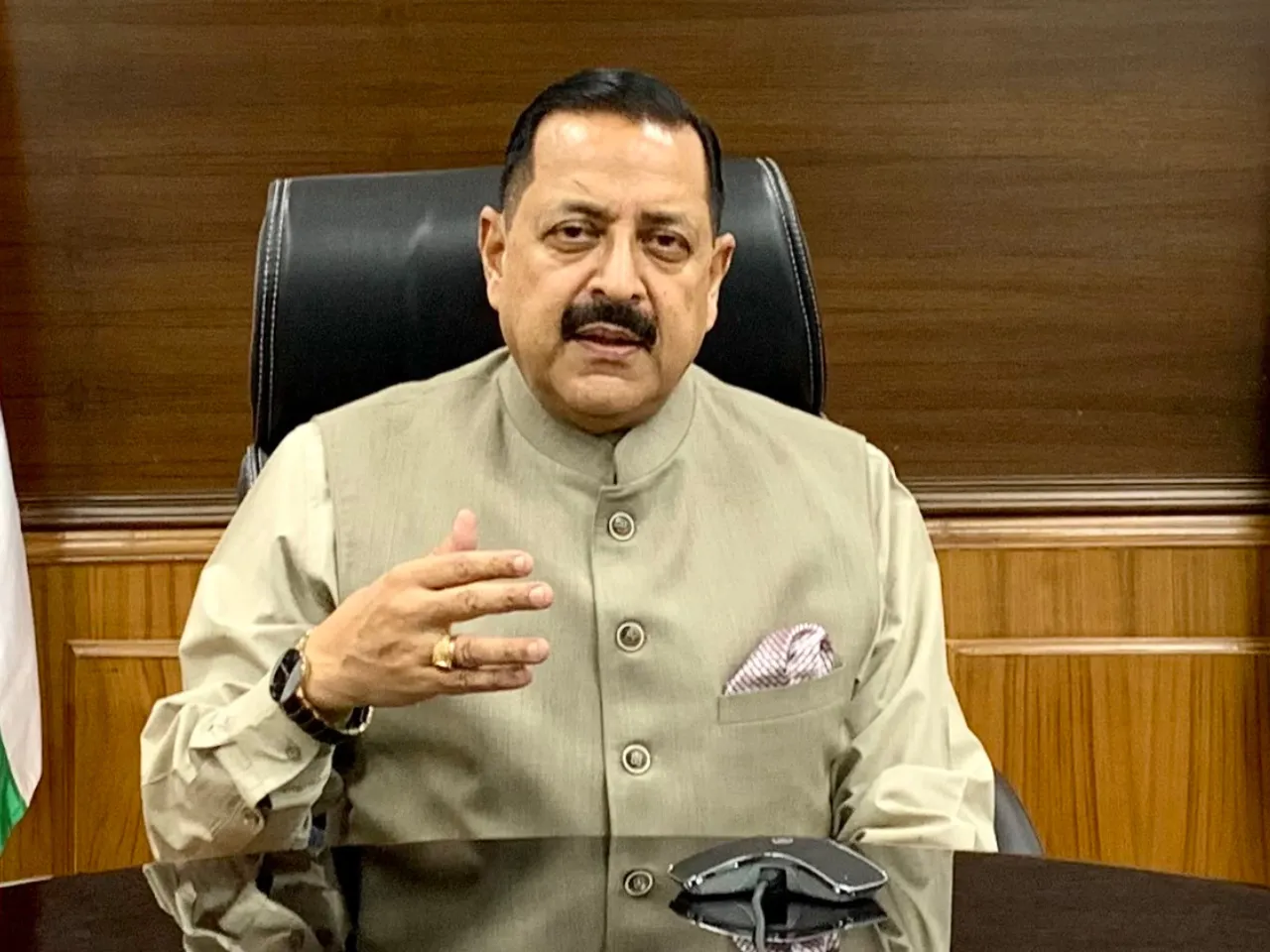 World today looks up to India as an equal partner in international collaboration of every nature, said Dr Jitendra Singh, Union Minister of State (Independent Charge) Science & Technology. 
Prime Minister Narendra Modi is today the world's senior-most Head of State and is looked up to with reverence by every other Head of State, he added.
Indian space sector
In an exclusive interview to a leading national periodical, Dr Jitendra Singh said, "We now have a collaboration with most of the countries. The best part of the collaboration with Russia and America is that we are no longer the lesser cousins. We are now equal partners and, in many ways, more than equal.
For example, in the Space sector, we are lending our services to America and Russia...we have already earned more than $170 million and more than 250 million Euros. We now do $8 billion (Rs 66,000 crore) of Space business. But at the pace we are rising, India could go up to $40 billion (Rs 3.3 lakh crore) by 2040, while a recent international report, the ADL report, states that we could even go up to $100 billion," he said.
Jitendra Singh talks about Indian space missions
Across the world, the entire growth from now onwards is going to be largely technology driven, said Dr Jitendra Singh and added, this was evident from the fact that during PM Modi's recent US visit, most of the bilateral agreements were based on science and innovation.
Dr Jitendra Singh said, India's first human Space flight mission 'Gaganyaan' is the next big project before ISRO. "Work is going on feverishly in its various laboratories across the country to realise ISRO's most ambitious mission yet: putting three Indian astronauts into orbit by indigenously building a 'human-rated' rocket launcher and crew module to fly them into space and bring them safely back to Earth," he said. 
Three Indian Air Force pilots are undergoing rigorous training for being rocketed into space at 10 times the speed of sound and then living in zero gravity conditions.
Only three nations, - the US, Russia and China - have sent up their own manned missions to Space so far.
Private companies participation in Indian space sector
Dr. Jitendra Singh hailed PM Modi's 2020 resolution to unlock the space sector to private enterprises for the production of rockets and satellites, a role previously held exclusively by ISRO, as a "revolutionary shift."
"It has been consistently demonstrated that India is not lacking in talent. We possess the necessary skill, expertise, and ability... For an extended period, we unnecessarily maintained a shroud of secrecy and limited ourselves to ISRO," he remarked.
He further noted, "Beyond the Aditya-L1, Gaganyaan, and Venus orbiter missions, we anticipate a substantial number of launches facilitated by the private sector. This development is a consequence of the Prime Minister's bold move to fully liberalize the space sector for private participation, catalyzing a significant surge in our space expeditions." 
Dr. Jitendra Singh emphasized that a collaborative synergy is unfolding, and within a span of just three years, the space sector has witnessed the emergence of over 150 private startups. He highlighted that the boundaries separating the public and private sectors are gradually dissolving, paving the way for a unified approach.
He asserted, "This represents a forward-thinking approach because, moving forward, we need to advance in a comprehensive and integrated manner. Relying solely on government resources is no longer viable. To carve out a prominent role on the global stage, we must align with international standards and adopt a global strategy. This approach mirrors the strategy adopted by the Americans; NASA is no longer solely reliant on government funding."
Also Read: