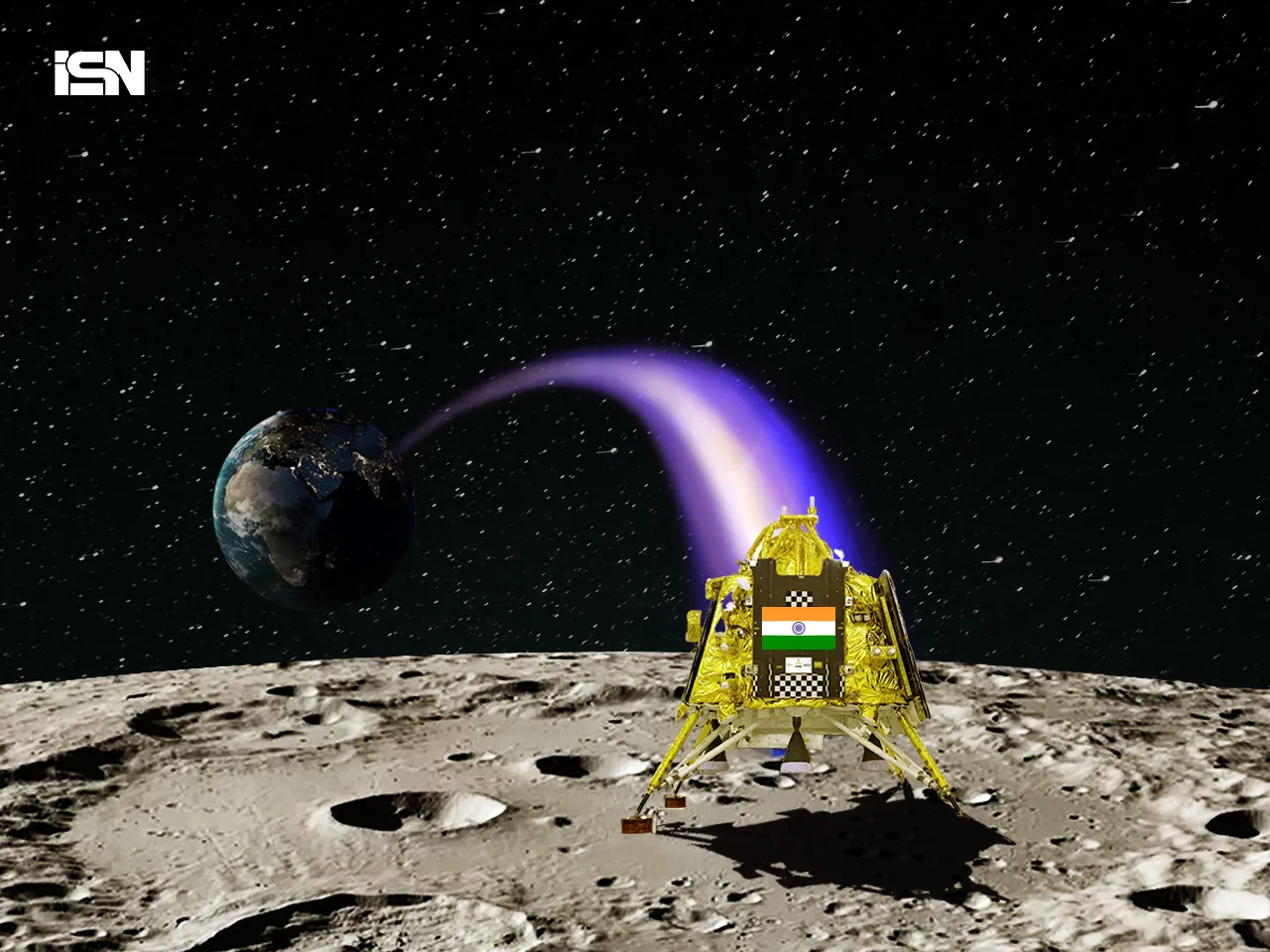 India has created history as the Chandrayaan-3, which launched four years after the Chandrayaan 2 failure, landing module called 'Vikram' successfully touched down on the Moon's South Pole on Wednesday evening, 23 August.
In a tweet, ISRO announced the success of the mission. The organization wrote, Chandrayaan-3 Mission: 'India🇮🇳, I reached my destination and you too!' Chandrayaan-3 Chandrayaan-3 has successfully soft-landed on the Moon 🌖! Congratulations, India🇮🇳! 
With this, India became the first-ever country in the world to land on the South Pole of the lunar surface.
Prime Minister Narendra Modi, who is currently in South Africa to attend the 15th BRICS Summit, congratulated ISRO (Indian Space Research Organisation) via live video from South Africa. "Like our scientists said, India is on the Moon now," he said on the historic feat.
"India's successful Moon mission is not just India's alone...This success belongs to all of humanity," he added.
Prior to 20 minutes of landing, ISRO initiated an Automatic Landing Sequence (ALS) and enabled Vikram LM to take charge and use its onboard computers and logic to identify a favourable spot and make a soft landing on the lunar surface.
According to the experts, Those final 15 to 20 minutes were crucial for the mission's success when Chandrayaan-3's Vikram lander descended to its soft landing.
Due to the failure of Chandrayaan-2 mission failure, The Indian space organization was extra-cautious during the landing process. Due to the high risk to the spacecraft minutes before the moon landing, the duration is dubbed by many as "20 or 17 minutes of terror". During this phase, the whole process will become autonomous, where Vikram Lander, named after Vikram Sarabhai, has to ignite its engines at the right times and altitudes.
It's worth mentioning that a few days ago, Russia was also in the race to reach the South Pole after it launched Luna-25, which unfortunately smashed into the Moon's surface while attempting to make a soft landing in the same region.
ISRO on 14 July said Chandrayaan-3 will deploy a rover on the lunar surface "to conduct in-situ scientific experiments," among other objectives.
So far, Only three other countries (Russia, China, and the United States) have successfully landed a rover on the Moon. India has now become the fourth country to land on the moon successfully.
PM Modi Announces More ISRO Missions
With this success of Chandrayaan-3, PM Narendra Modi said that ISRO will soon launch its Aditya L-1 mission for the sun and plans to go to Mars.
So far, NASA, Russia's Roscosmos, the European Space Agency (ESA), and the Indian Space Research Organization (ISRO)—have put spacecraft in Martian orbit. With eight successful landings, the United States is the only country that has operated a craft on the planet's surface.