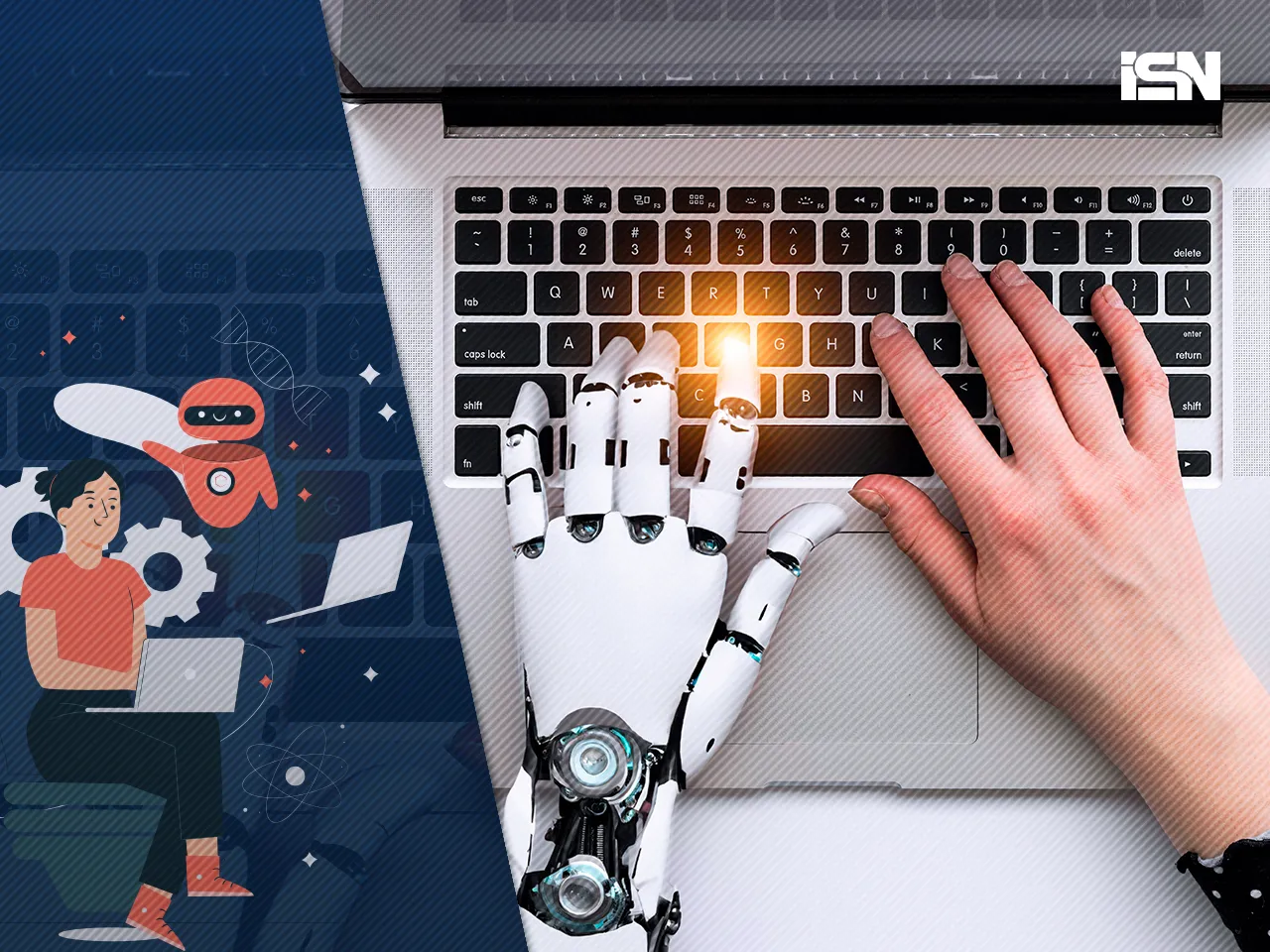 The latest findings from a global survey by Indeed, a leading global matching and hiring platform, revealed insights into the potential impact of Artificial Intelligence (AI) at work.
The findings shed light on the evolving relationship between employers, jobseekers and AI, offering insights into their expectations, and concerns as well as how AI is currently being used in recruitment.
Indian employers optimistic about role of AI
According to the survey, Indian employers are optimistic about the role of AI with over 85% expecting AI to create new jobs in 1-5 years. A majority of jobseekers (63%) are also keen about the potential impact, with 53% agreeing AI is likely to create more jobs. 
Jobseekers are expressing a positive outlook towards the adoption of Artificial Intelligence (AI) in the workplace, harboring the belief that it will enhance work productivity and manageability.
A notable 86% believe AI will make work more efficient, while 85% think it will aid in skill acquisition and improvement. Additionally, 47% anticipate that AI will allow them to focus on more complex tasks, and 43% expect it to facilitate hiring based on skills and potential, not just experience. 
Employers also believe that AI could improve the nature of employees' tasks (85%) and improve job security and opportunities for career development for their employees (77%).
Jobseekers' concerns about AI
Indian jobseekers, while recognizing the possible advantages of artificial intelligence (AI), are also voicing concerns.
According to reports, The main issues involve the necessity for additional training or skill enhancement (43%), possible employment losses in their field (29%), and ethical dilemmas (20%). They also worry about potential negative effects on their work-related well-being (17%) and the chance of encountering bias (15%).
Sentiment analysis of AI adoption across sectors:
Education: 65.12%

Healthcare: 62.16%

Media: 61.54%

Finance: 60.00%

Tech: 54.97%

Hospitality: 52.94%

Retail: 52.50%

Transportation:

47.62%

Government: 41.67%

Logistics: 40.00%
The above data shows the percentage of jobseekers who are excited about AI adoption
How AI can transform the recruitment landscape?
The survey also sheds light on how AI can revamp India's recruitment landscape and what employers and jobseekers think would be the impact on the job search process.
90% of HR/talent acquisition leaders think AI systems and tools will make their job easier and 86% believe that AI can improve the hiring and candidate experience. 81% also are optimistic that AI systems and tools will allow them to focus on the more 'human' aspects of their job.
A large majority of jobseekers (78%) think the development of AI systems and tools will improve the hiring and candidate experience. However, over half (50%) of jobseekers surveyed are concerned about AI replacing human judgment and intuition in hiring decisions.
To have a fair and unbiased job search process, jobseekers would like employers to continue to ensure there is still a human approach/monitoring (48%), and that data used for AI systems and tools is representative of minority groups (41%). 
How India stands against its global counterparts?
Respondents in India are by far the most bullish on AI, with 98% of HR professionals and 91% of job seekers saying they're currently using AI tools for work.
In comparison, more than one-third (35%) of HR professionals and over half (53%) of job seekers in Japan say they aren't using AI tools professionally at all. The case is almost the opposite in France, where 30% of job seekers and 25% of HR professionals say they are fearful of the technology. 
Other strong adopters of AI are the US and Canada used by 92% of HR professionals and the UK (88%). However, these countries see some resistance from jobseekers with 41% of jobseekers in the UK, 30% in the US, and 42% in Canada stating that they do not use AI currently at all. 
Also Read: