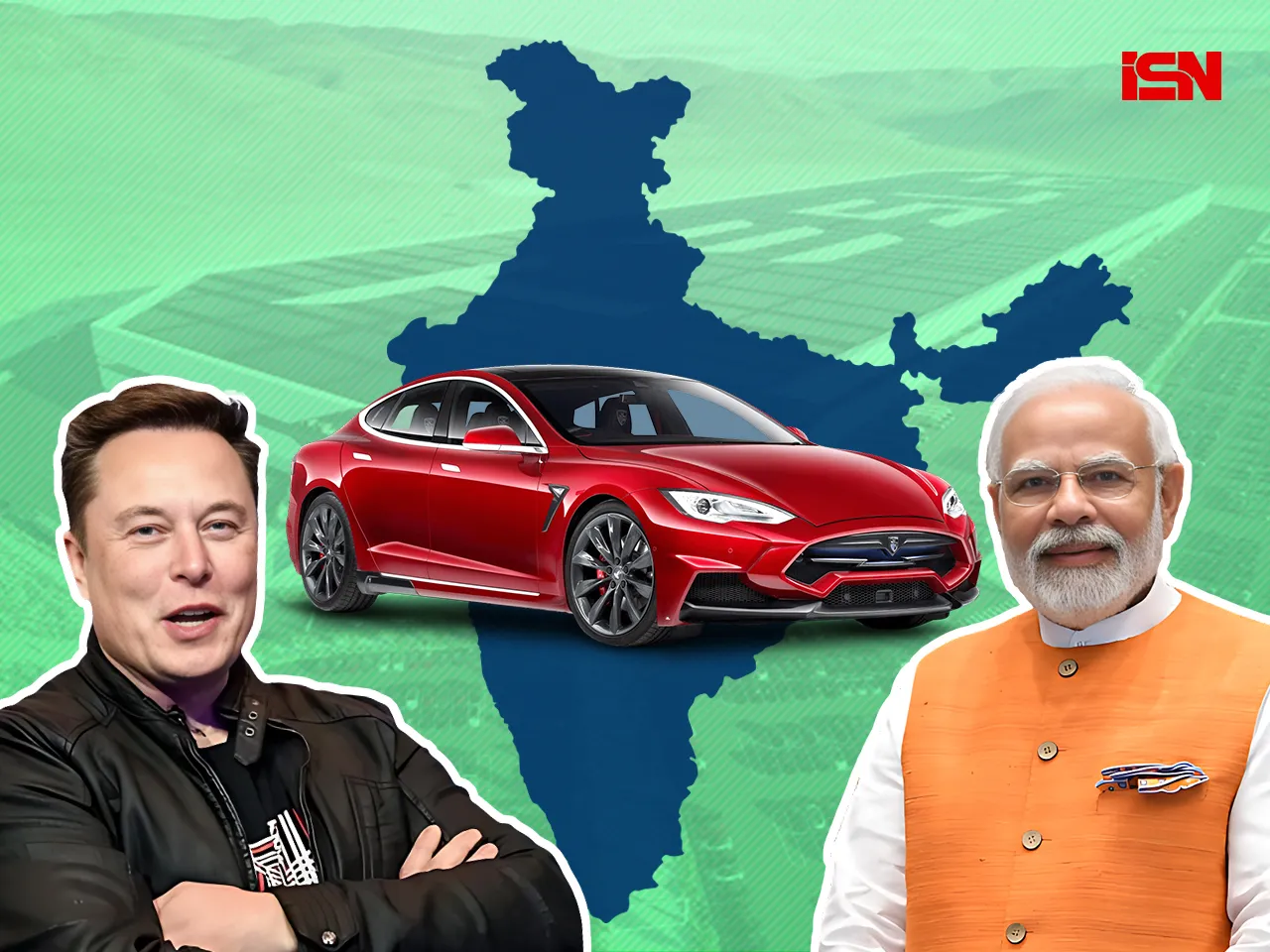 In a significant push to bolster the electric vehicle (EV) sector in India, the government is fast-tracking the approval process for Tesla's entry into the country.
According to an ET report, the government has set a target for January 2024, with high-level meetings already taking place to discuss the future of EV manufacturing, which includes Tesla's investment proposal.
Government's EV policy discussions 
The report further said that a recent meeting held by the Prime Minister's Office was centered around the next phase of EV manufacturing in India. While the discussions were broad in scope, a top official indicated that there was a clear emphasis on expediting Tesla's entry. 
The meeting followed discussions between Tesla CEO Elon Musk and Prime Minister Narendra Modi during a state visit to the United States in June. The Indian government has also extended an invitation to US President Joe Biden to be the chief guest for the Republic Day celebrations on January 26, 2024, potentially aligning with Tesla's announcement, the report said.
Tesla's interest in the Indian market
Over the past few months, billionaire Elon Musk-led Tesla has shown a strong interest in not only selling its vehicles in India but also establishing car and battery manufacturing facilities, along with bringing its supply chain ecosystem to the country. 
The report added that the government departments have been instructed to iron out any differences and facilitate Tesla's announcement of its manufacturing plans at the earliest.
The import duty controversy
A major hurdle in Tesla's path has been the import duty structure in India. Tesla has sought a reduction in import duties, proposing a 40% rate for fully assembled electric cars to differentiate them from luxury vehicles. India currently imposes a 60% duty on vehicles under $40,000 and 100% on those above.
To address this, officials are considering a new import policy category for clean energy vehicles, which would benefit not just Tesla but any company willing to set up EV manufacturing in India, the report said.
What government wants from Tesla?
The Indian government has been firm on its stance that any import duty concessions would require a commitment to local manufacturing. Tesla was encouraged to apply for the production-linked incentive scheme, which offers direct subsidies to manufacturers.
Notably, the scheme is part of the government's broader initiative to promote domestic production and reduce reliance on imports.