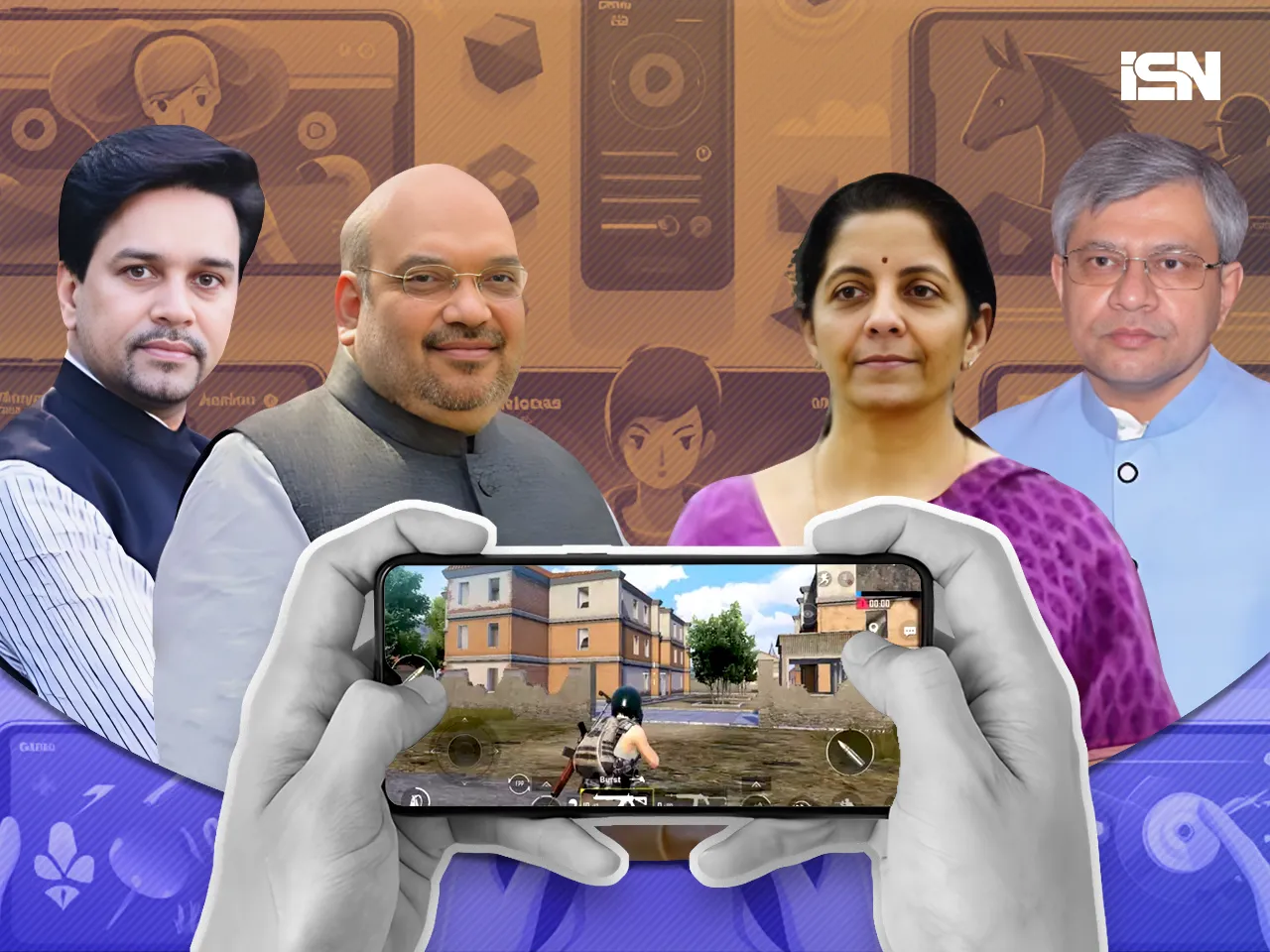 The Indian government is reportedly exploring the possibility of establishing a Group of Ministers (GoM) for the development and supervision of a comprehensive regulatory framework for the online gaming industry.
According to an ET report, The initiative is aimed at addressing various challenges facing the sector.
Who will be the members of the group?
The proposed Group of Ministers is expected to include prominent figures from the government, with home minister Amit Shah, finance minister Nirmala Sitharaman, IT minister Ashwini Vaishnaw, and information and broadcasting minister Anurag Thakur among the potential members, as reported by ET.
Formation of SRO
The report further added that the government's efforts are currently underway to establish a self-regulatory organization (SRO) for the online gaming industry.
A senior government official told ET that discussions are ongoing with industry stakeholders, but there is a prevailing consensus to create a GoM that would thoroughly examine all aspects of the online gaming sector.
It's worth mentioning that the Ministry of Electronics and Information Technology (MeitY) will continue to hold the principal oversight role as the nodal ministry for online gaming in India.
Partnering with government departments
The proposed GoM is expected to collaborate with senior officials from various crucial government departments, including the Department of Revenue, Income Tax, and the Department for Promotion of Industry and Internal Trade (DPIIT).
Several stakeholders in the online gaming industry, including organizations like the All India Gaming Federation (AIGF), Esports Players Welfare Association (EPWA), All India Gaming Regulator (AIGR) Foundation, and a consortium of the E-Gaming Federation (EGF) and the Federation of Indian Fantasy Sports (FIFS), have submitted draft proposals for the establishment of a Self-Regulatory Organization (SRO).
What industry suggests for responsible online gaming?
According to media report, the industry proposals aim to promote responsible and well-regulated online gaming.
Some of the recommendations include the automatic blocking of gaming accounts when certain thresholds are reached, measures to prevent violations of the Foreign Exchange Management Act (FEMA), and stringent reporting requirements for users.
This includes maintaining a comprehensive database of players and monitoring illegal betting sites. Industry players are also committed to involving civil society in the yet-to-be-formed SRO to address potential negative impacts of online gaming, particularly on school-aged children.
The current landscape of Indian gaming sector
The report comes at a time when the online gaming industry in India is currently grappling with various challenges, including concerns related to the Goods and Services Tax (GST) in the real-money gaming sector.
 Furthermore, online gaming companies have reportedly received show-cause notices for suspected tax evasion totaling a significant amount of Rs 1 lakh crore.
To enforce tax compliance, the government introduced amendments to the GST law, mandating overseas online gaming companies to register in India starting from October 1.