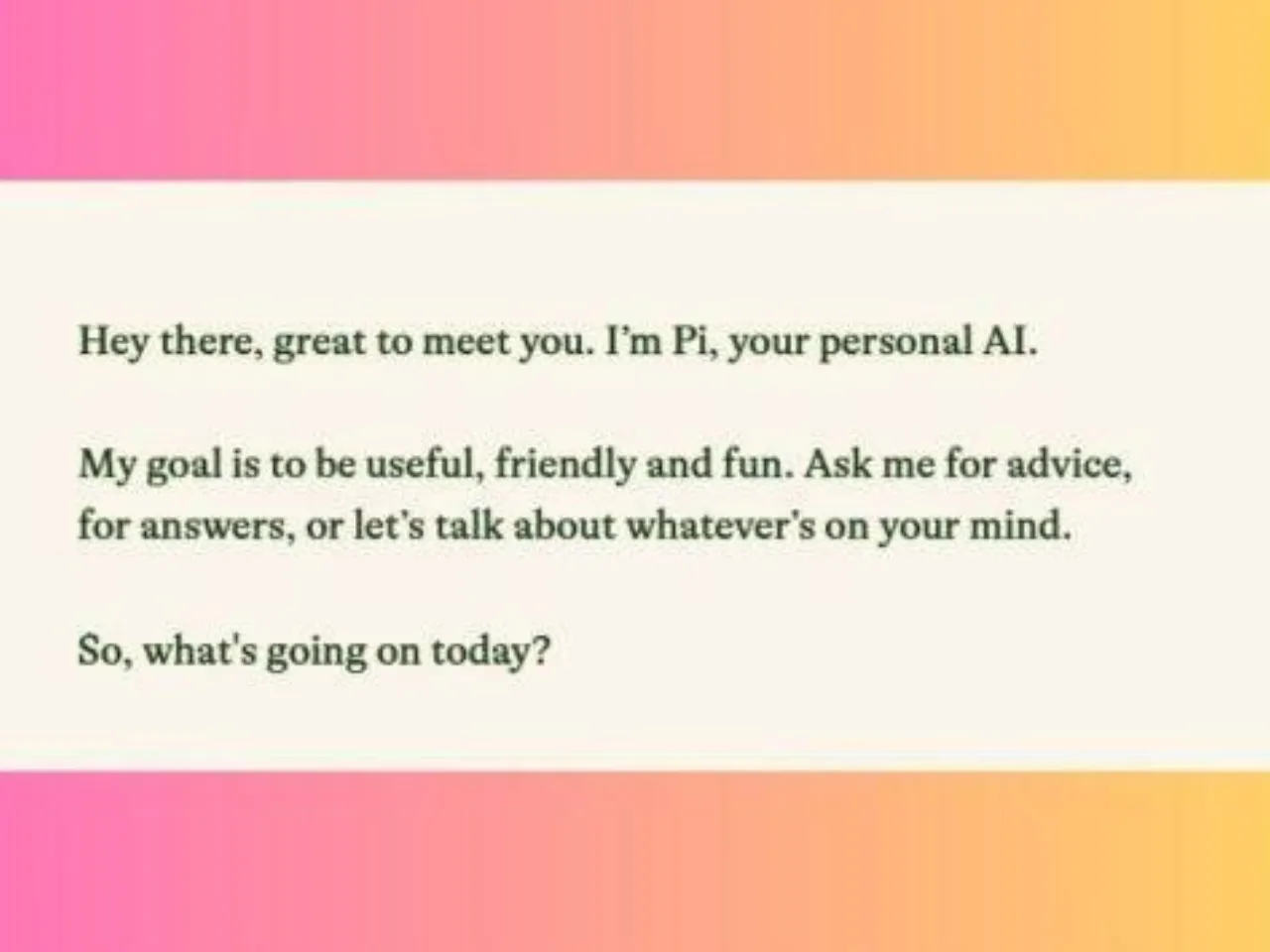 Inflection AI, a startup co-founded in 2022 by Mustafa Suleyman and Reid Hoffman, the co-founders of DeepMind and LinkedIn, respectively, has launched its first AI chatbot, Pi. Pi is a generative AI-powered chatbot that interacts with users through dialogues, much like OpenAI's ChatGPT. However, what sets Pi apart is its focus on emotional intelligence, prioritizing human-like conversation to make the chatbot feel like a "digital companion."
Pi can be accessed through Inflection's website, app, and social media platforms, such as Instagram. The chatbot is trained on user data, including conversational content, to develop its capabilities, but the database is not currently connected to the internet.
Pi's launch comes at a time when generative AI-powered chatbots, such as Google's Bard and Character.AI, are gaining popularity for their conversational and engaging experiences. However, Pi aims to differentiate itself by providing a more personal and emotionally intelligent experience for its users.
Reid Hoffman's VC firm, Greylock, has led a $250 million investment in Inflection AI, demonstrating the significant attention the startup has gained from the tech industry. Hoffman, who also sits on the board of Microsoft, resigned from the board of OpenAI in March, citing potential conflicts with the AI startups he works with.
The launch of Pi marks another milestone in the development of conversational AI, demonstrating the potential for AI-powered chatbots to offer a personalized and engaging experience to users. As AI technology continues to evolve, chatbots like Pi have the potential to revolutionize the way we interact with technology and make it feel more human-like.
In conclusion, Inflection AI's Pi is a promising addition to the AI-powered chatbot landscape, offering a unique focus on emotional intelligence and personalized interactions. With significant investment from Greylock and the potential for further development, Pi has the potential to set new standards for conversational AI and redefine the way we interact with technology.
Also Read: