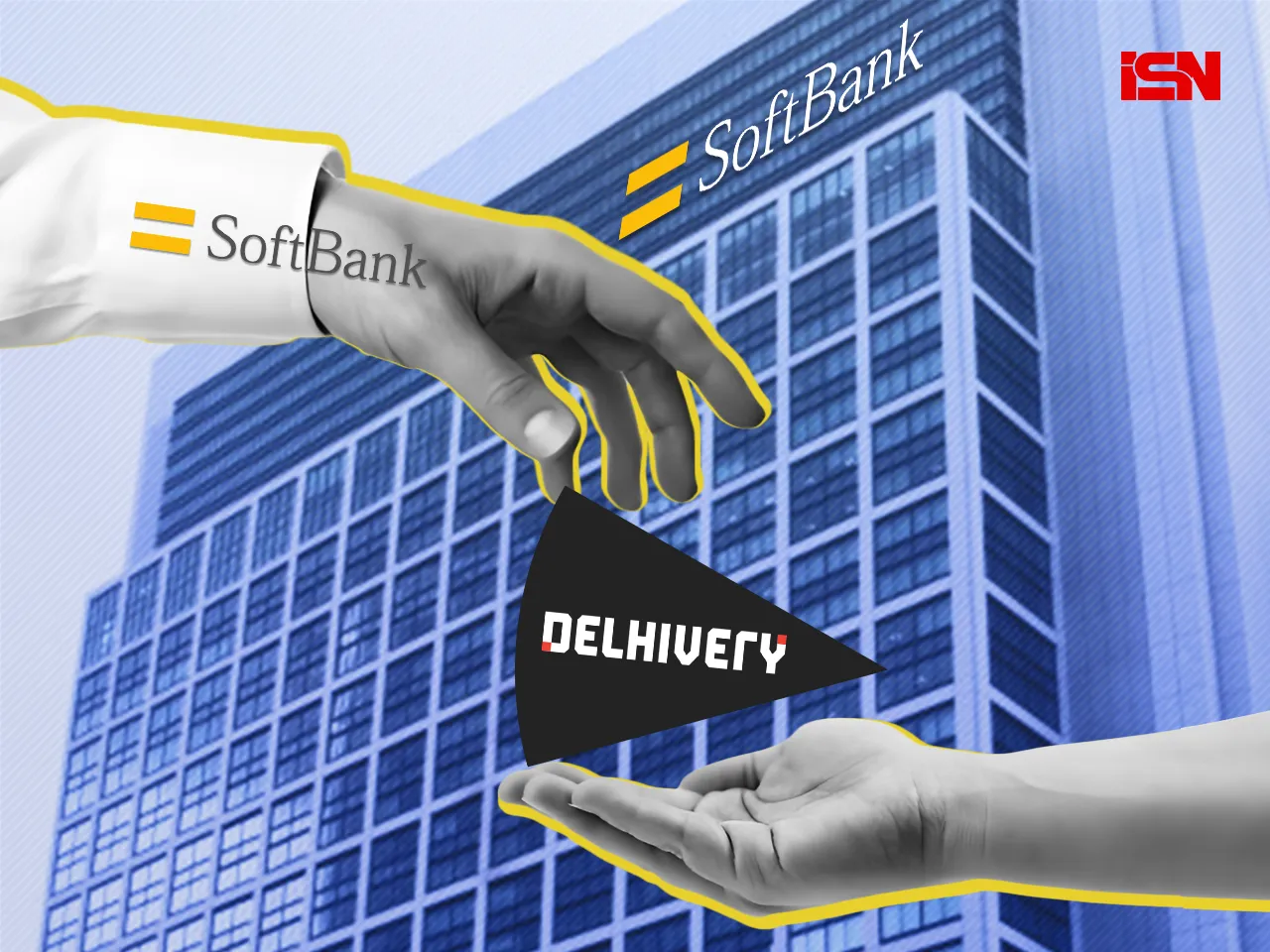 Japanese investment giant SoftBank may have sold around 1.8 crore shares of Gurugram-based logistics firm Delhivery.
According to a Moneycontrol report, the block deal amounted to Rs 747 crore at Rs 403 per share. SoftBank's entity, SVF Doorbell (Cayman), held a 14.46% stake in Delhivery as of the end of September 2023.
What is the market impact?
Following the share sale, Delhivery's stock experienced a drop of approximately 3.75% to a low of Rs 398.80. The exchanges are expected to release data on bulk and block deals, which will provide confirmation of the sale.
SoftBank's investment strategy
SoftBank has been reducing its holdings in startups globally, including offloading stakes in companies like Paytm's parent One97 Communications and PB Fintech.
In March, SoftBank sold a 2.84% stake in Delhivery, and it was reported that they were planning to sell about 4% of their stake in the logistics service provider.
How well is Delhivery performing financially?
Delhivery reported an 8% year-on-year increase in revenue to Rs 1,942 crore in the September quarter, with its loss narrowing down by 59% to Rs 103 crore compared to the same quarter the previous year.
Analysts from Emkay anticipate achieving EBITDA breakeven in FY24 and turning PAT/FCF positive by FY26 due to operational leverage and reduced capital expenditure.
Delhivery's recent launches
Delhivery, which competes with Xpressbees, Blue Dart, and logistics arms of e-commerce giants, has recently launched Delhivery One. Delhivery said the new digital shipping platform aims to provide logistics support to small and medium enterprises and direct-to-consumer brands.
Despite a net loss in the September quarter, the company's loss showed a significant decrease compared to the corresponding period in the previous fiscal year.