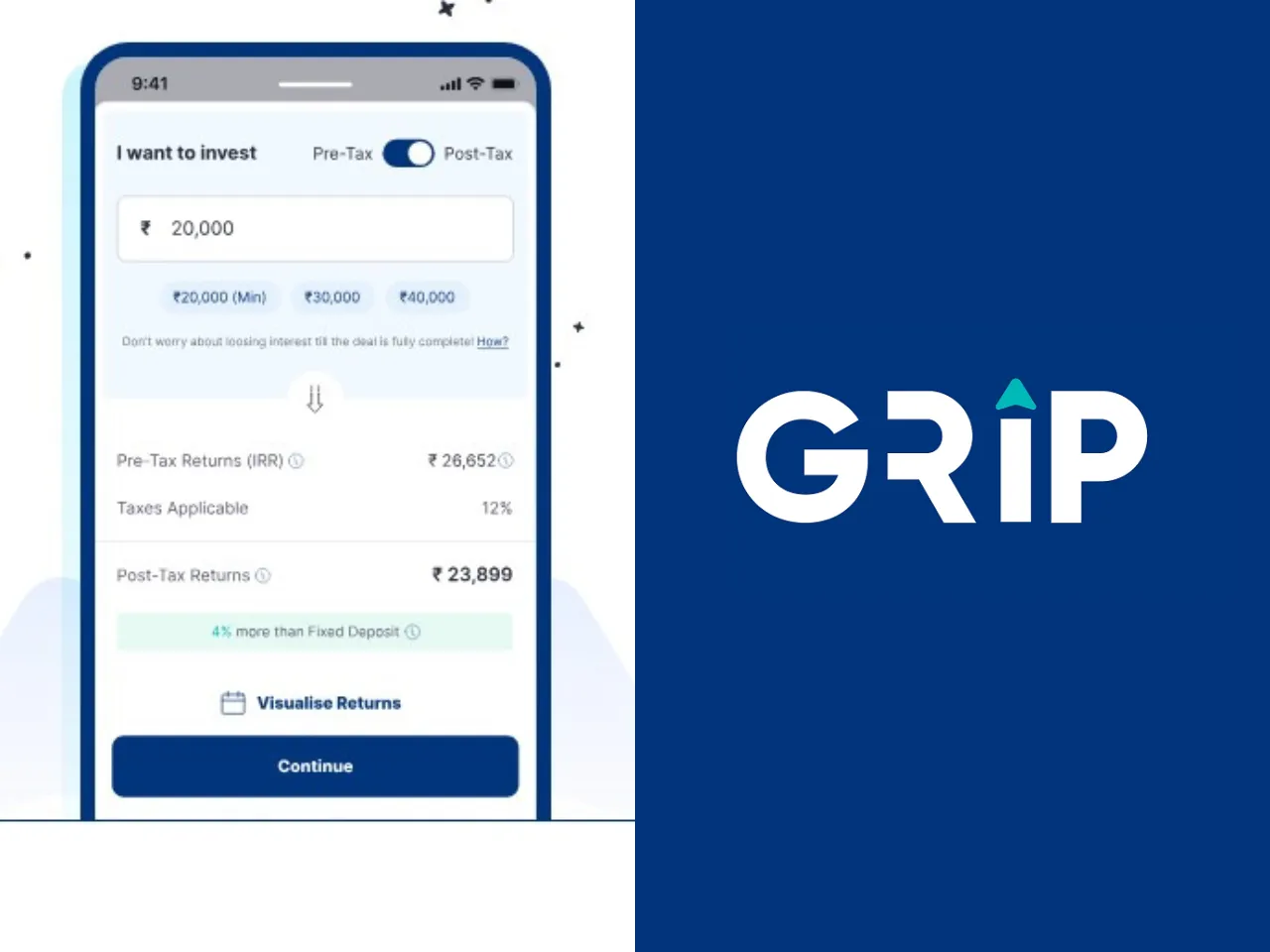 Gurgaon-based multi-asset alternative investment platform Grip has secured the Online Bond Platform Provider (OBPP) licence under the new regulatory framework established by the Securities and Exchange Board of India (SEBI).
With this, Grip is now registered as a Stock Broker in the Debt segment with the National Stock Exchange (NSE).
Grip said the license will enable the company to continue facilitating investments in corporate bonds, securitized debt instruments (SDI), and other SEBI or RBI-regulated products (like SGBs and G-Secs) for retail investors in compliance with the regulatory framework. 
What is OBPP?
OBPP regulations were introduced in November 2022 by SEBI to democratize investment options for retail investors and deepen the corporate bonds market while protecting the interest of retail investors.
The OBPP framework and related amendments allowed retail investors to participate in private corporate debt issuances, including corporate bonds, at a reduced transaction value of Rs 1 lakh while enjoying heightened transparency and safety.
Following the OBPP regulations, Grip introduced SDI-driven products like LeaseX, InvoiceX, LoanX, and BondX to enable investors to earn fixed returns by investing in payments from various entities, such as lease rentals, invoices, or loans.
Nikhil Aggarwal, Co-Founder & CEO of Grip, said, "We deeply appreciate SEBI's forward-thinking approach to support the growth of the wealth-tech industry and create an enabling regulatory regime for retail investor participation."
"The OBPP regulations have combined measures to grow the market while also protecting investor interests. The addition of products like SDIs which are listed and credit-rated will be game-changers to ensure more Indians can access wealth-creation options with the comfort, security and low transaction costs possible through an online platform. We believe these regulations will help with the creation of a very large and sustainable alternative investment industry," Nikhil said.
In August 2021, Grip raised $3 million in a Series A round from Venture Highway and Endiya Partners and other investors, including angels. In the following year, The startup raised another $1 million in funding from its top 200 users, turning its users into shareholders.
It was founded in June 2020 by Nikhil Agarwal, Vivek Gulati, and Aashish Jindal. Grip claims to have enabled Rs 750 crore in investment opportunities with 100+ well-regarded investee partners and has attracted more than 300,000 registered investors.
Also Read: