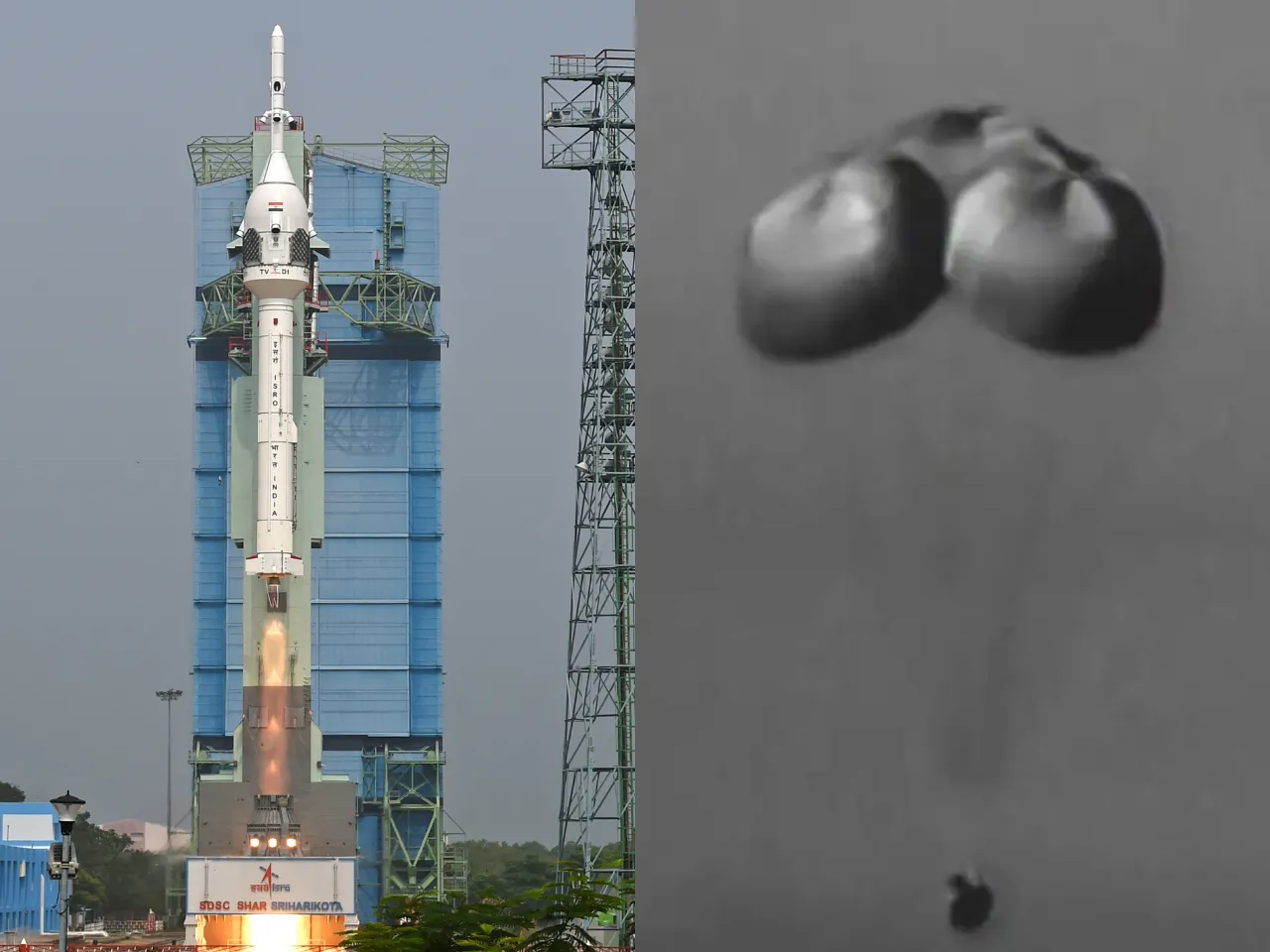 India's space agency, the Indian Space Research Organisation (ISRO), has taken a monumental step towards its goal of sending astronauts into space by 2025. After successfully launching Chandrayaan-3 in August, ISRO has launched another mission successfully.
The Gaganyaan spacecraft was launched from Sriharikota, marking the commencement of a series of test flights. According to the space agency, The test aims to ascertain the crew's ability to safely escape the rocket in the event of a malfunction.
Challenges it faced before the Launch
While the launch was successful, The day began with a hiccup as the first launch attempt was halted just five seconds before the scheduled time due to an anomaly detected by the ground computer.
TV D1 Test Flight

Liftoff attempt couldn't be completed.

Updates will follow.

— ISRO (@isro) October 21, 2023
However, ISRO's team quickly identified and rectified the issue, leading to a successful launch later in the day. S Somanath, chairman of ISRO, announced the success of the TV-D1 (Test Vehicle Demonstration 1) mission amidst applause from his colleagues.
Mission Gaganyaan

TV D1 Test Flight is accomplished.

Crew Escape System performed as intended.

Mission Gaganyaan gets off on a successful note. @DRDO_India@indiannavy#Gaganyaan

— ISRO (@isro) October 21, 2023
Ensuring crew safety 
The primary objective of this test flight was to demonstrate the spacecraft's "crew escape system (CES)". As explained by Mr. Somanath, this system is crucial for ensuring the crew's safety. In case of any issues with the rocket, the CES is designed to move the crew at least 2km away from the potential danger.
After the launch, the module deployed a series of parachutes, ensuring its safe descent into the Bay of Bengal, where it was retrieved by the Indian navy.
What's next after this launch?
With the success of this test, ISRO is gearing up to send a humanoid robot named Vyommitra, which translates to "space friend" in Sanskrit, into space in an unmanned Gaganyaan spacecraft next year.
The robot, which was unveiled in 2019, will be accompanied by data-gathering instruments and cameras to aid in future tests and the final mission.
India's space endeavours have been gaining significant attention recently. Not only did the country make history by landing near the Moon's south pole in August 2023, but it also launched its first observation mission to the Sun shortly after.
With plans to establish a space station by 2035 and send an astronaut to the Moon by 2040, India is rapidly solidifying its position as a major player in global space exploration.