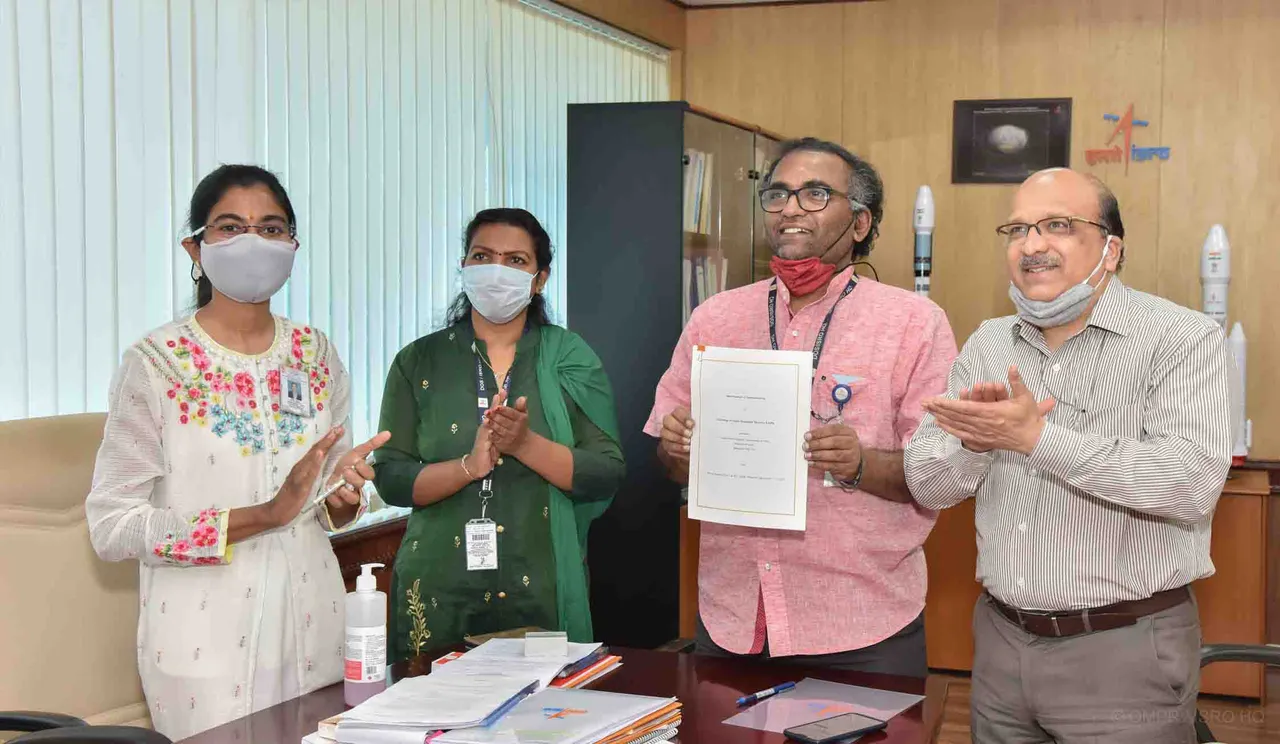 Earlier this month, Skyroot had partnered with DoS to use ISRO's facilities and technical expertise for its launch vehicle development programme.
The partnership would help to provide privacy-centric hyper-local and indigenous mapping solutions for Indian citizens.
In 2015, Flipkart acquired 34% strategic minority stakes in MayMyIndia.
Indian Space Research Organization, on Thursday, announced that it has entered into a Memorandum of Understanding (MoU) with New Delhi-based technology company MapMyIndia.
The partnership would help ISRO and MapMyIndia to develop a location and artificial intelligence-based mapping portal and geospatial services for Indian citizens.
"This collaboration will enable both the teams to jointly identify & build holistic geospatial solutions utilizing the Earth Observation Datasets, NavIC, Web Services & APIs available in MapmyIndia, Bhuvan, VEDAS, and MOSDAC Geoportals, the statement said.
"Through the MoU, the combined geospatial expertise of the Department and CE Info Systems (MapmyIndia) will be leveraged through their respective Geoportals," it said.
"MapmyIndia's maps and APIs will enrich ISRO's geoportals, empowering Indian scientists, academia, researchers, and government organizations with the best of India's satellite imagery, earth observation data, and digital map data and advanced geospatial technologies, all combined in a fully indigenous Aatmanirbhar ISRO-MapmyIndia platform," the statement added.
Commenting on the development, Rohan Sharma, CEO of MapMyIndia, said, "This partnership with ISRO heralds new dawn of Aatmanirbhar Bharat in the strategic area of maps and geospatial technologies."
"I'd like to thank first and foremost our honorable Prime Minister, Shri Narendra Modi Ji, for his clarion call for an 'Aatmanirbhar Bharat' and 'Vocal for Local' and for him personally driving reforms in space and mapping sectors."
The partnership would also help the company to provide privacy-centric hyper-local and indigenous mapping solutions for Indian citizens. "Being a responsible, local, Indian company, ensures that its maps reflect the true sovereignty of the country, depicting India's borders as per the Government of India, and hosts its maps in India," he said.
"I'd also like to especially thank ISRO Chairman, Dr. K. Sivan and ISRO Scientific Secretary, Shri R Umamaheshwaran and their many forward-thinking colleagues for guiding us and facilitating such an amazing partnership," he added.
"Shri R Umamaheswaran, Scientific Secretary, ISRO, signed the MoU on behalf of DOS and Mr. Rakesh Verma, CMD, M/s CE Info Systems signed from the company side,"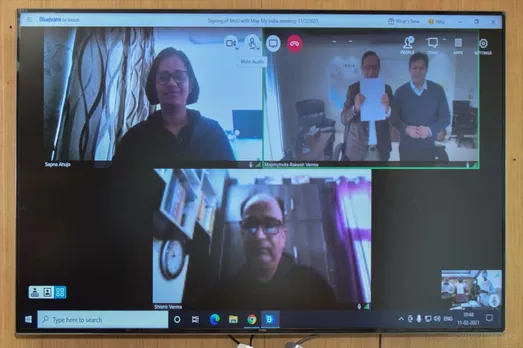 Also Read: Skyroot Partners With DoS; Will Get Access To ISRO Facilities And Tech Expertise
Founded in 1995 as CE Infosystems by Rakesh Verma and Rashi Verma, (former general manager of Bank of India) MapMyIndia is a technology company that builds digital map, telematics services, location-based SaaS, and GIS AI services.
The company is funded by investors including Lightbox, Qualcomm Ventures, Nexus Venture Partners, Kleiner Perkins, and Sherpalo Ventures. To date, it has raised over $34 million in funding, according to CrunchBase.
Follow IndianStartupNews on Facebook, Instagram, Twitter for the latest updates from the startup ecosystem.