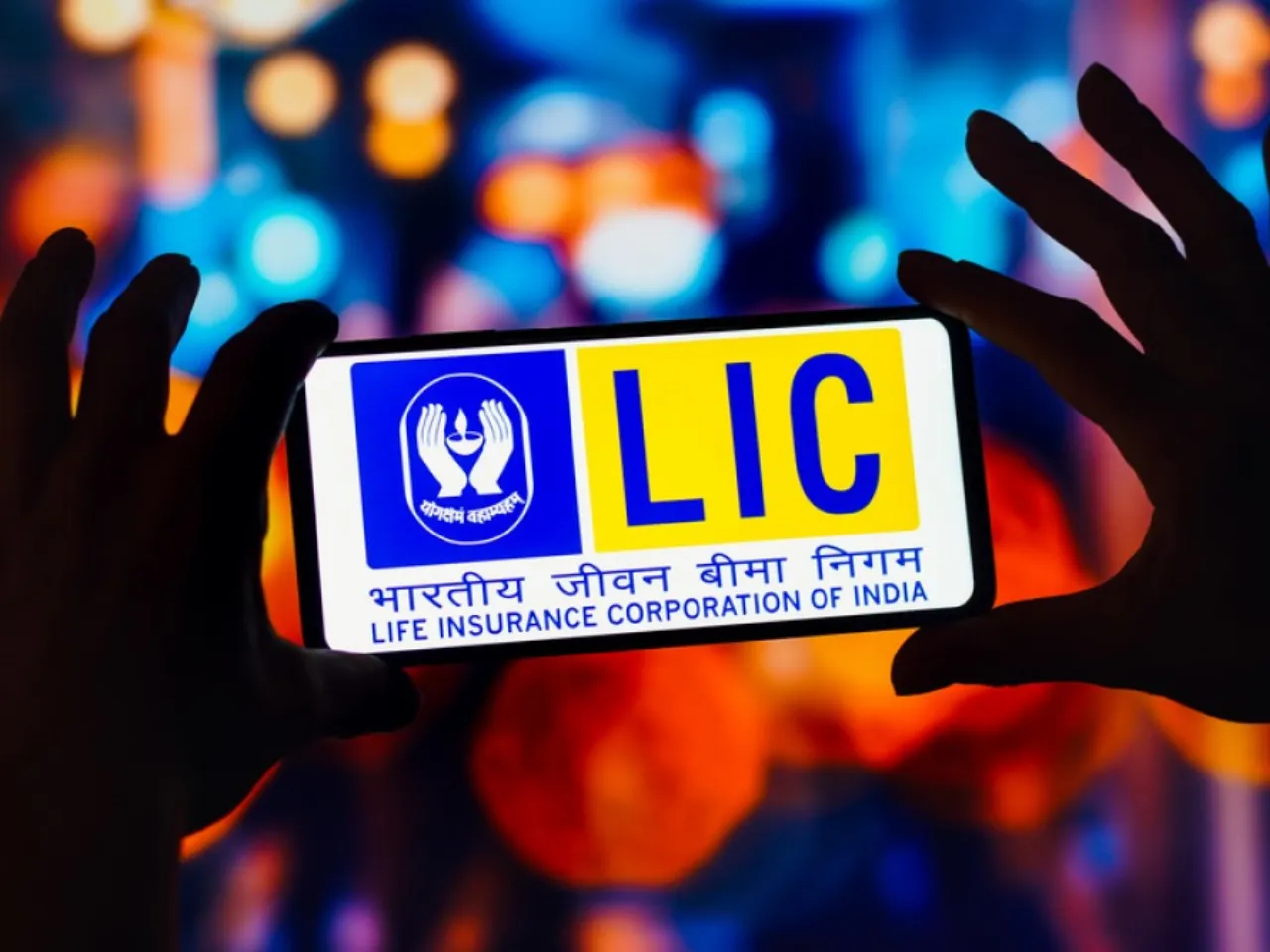 Insurance giant Life Insurance Corporation of India (LIC) has reported a significant 50% drop in its net profit for the second quarter of the financial year 2024, amounting to Rs 7,925 crore.
This is a stark contrast to the Rs 15,952 crore profit reported in the same period last year.
Why did LIC's net profit fall by 50%?
While the decline is significant in numbers, LIC blamed the decrease in net premium income, which fell by 19% to Rs 1.07 lakh crore from Rs 1.32 lakh crore in Q2FY23.
LIC highlighted a change in its accounting policy implemented in September 2022 as a key factor affecting year-on-year profit comparisons.
The company transferred Rs 13,768 crore (net of tax) for the six months ending September 30, 2023, which included Rs 6,277 crore for the Q2FY24 quarter and Rs 7,491 crore for the Q1FY24 quarter. This change in policy impacts the comparability of the current quarter's profits with those of the previous year.
Rise in investment income 
The company saw a rise in income from investments, reaching Rs 93,942 crore in Q2FY24, up from Rs 84,104 crore in the same period last year.
Additionally, its solvency margin improved slightly, from 1.88% last year to 1.90% in the current quarter. The gross non-performing assets (GNPAs) ratio also improved, dropping to 2.43% from 5.60% in the previous year.
Group Business Performance
LIC reported an increase in its first-year premium to Rs 9,988 crore in Q2FY24, up from Rs 9,125 crore in Q2FY23. However, the total premium income from group business for the first half of FY24 decreased to Rs 70,977 crore, compared to Rs 1.02 lakh crore in the corresponding period last year.
Despite this, LIC's Chairman Siddhartha Mohanty expressed optimism about the growth of group business in the upcoming quarters. "Our group business will continue to contribute significantly," Mohanty said.
Market dynamics and future outlook
 "The current VNB (value of new business) margins are an indicator of our initiatives delivering the objective of maintaining profitability as we change direction," LIC Chairman Siddhartha Mohanty said. LIC is conscious of the market dynamics in certain parts of the business and is working towards profit-oriented consolidation, he said.
The distribution mix is also more diversified with an increase in the share of Bancassurance and Alternate Channels, he said, adding that LIC is talking to two more banks for the tie-up. There has been a directional change in terms of initiatives taken by LIC recently, he added.
Who are the leaders in the Indian insurance market?
The life insurance sector in India has seen a substantial increase in premium collection. In FY23, the non-life insurance industry grew by 16.4%, with a notable pickup in health and motor insurance segments.
Among private players, SBI Life, HDFC Life, and ICICI Prudential Life are leading in premium collection. SBI Life collected Rs. 29,587 crore, HDFC Life Rs. 28,876 crore, and ICICI Prudential Life Rs. 16,921 crore in FY23.