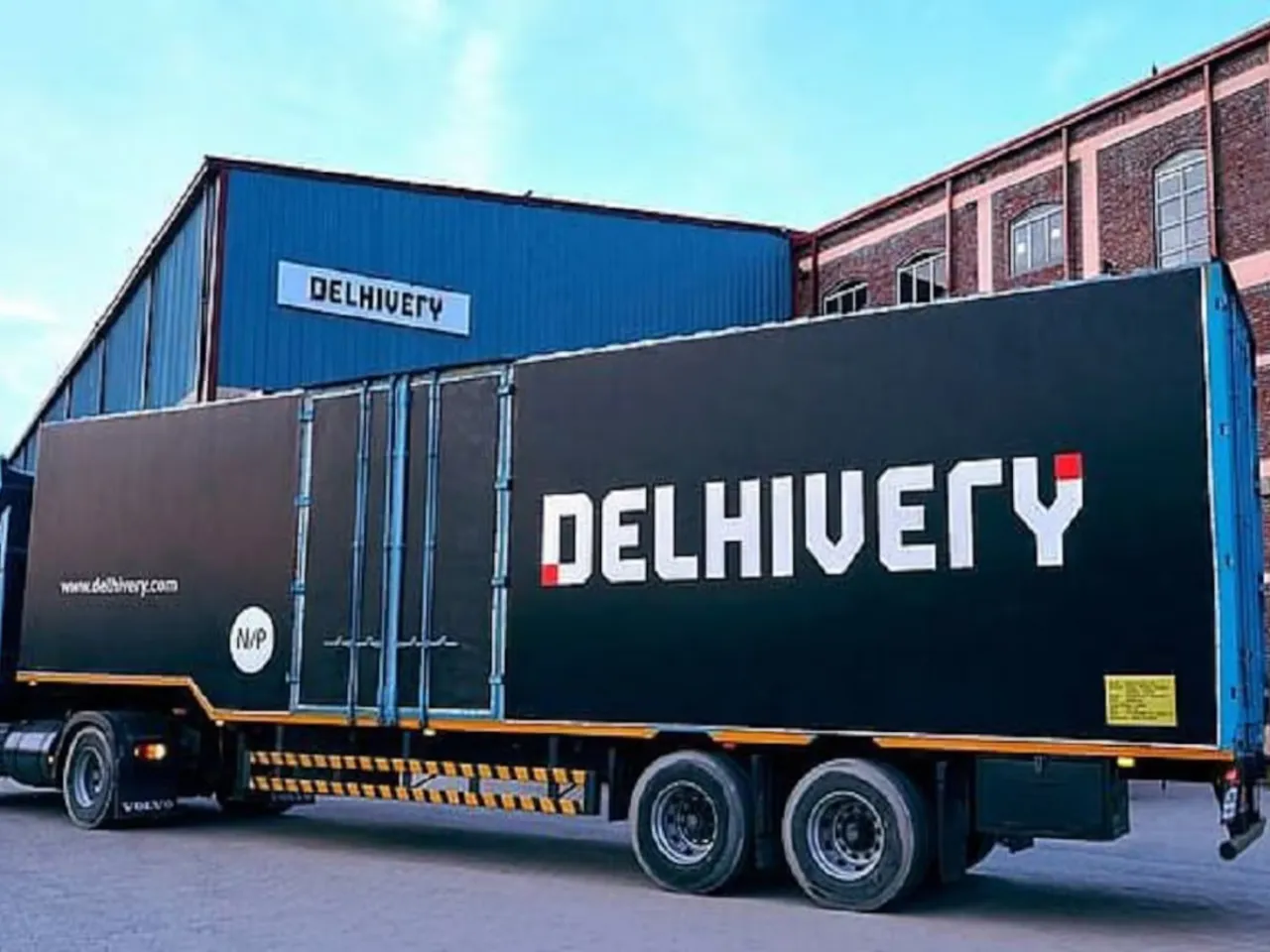 Indian logistics company Delhivery has reported an 8% increase in its revenue from services in Q2 FY24, reaching Rs 1,942 crore, up from Rs 1,796 crore in the same quarter of the previous year. 
The company's financial discipline is further reflected in the significant narrowing of its net loss, which has been reduced by 59% year-on-year to Rs 103 crore.
Operational success and EBITDA improvement
The logistics company has seen a substantial 90% reduction in its adjusted EBITDA loss, which now stands at Rs 13 crore, down from Rs 125 crore in Q2 FY23. The volume of Express Parcel shipments has grown 12% year-on-year to 181 million, despite the previous year's boost from festive season sales.
Growth across segments
Delhivery's Part Truckload (PTL) volumes have shown a robust increase of 22% year-on-year, amounting to 348K tons, according to the company's exchange filing.
The growth has translated into a 28% revenue increase in the PTL segment, indicating a stronger realization per kilogram. The Truckload business has not been left behind, representing a 46% year-on-year revenue growth.
Leadership and strategic direction
Sahil Barua, MD & CEO of Delhivery, expressed satisfaction with the company's H1 performance, highlighting the reduction in receivables and stable service quality. He also noted the promising start to H2, with high volume levels at mega-facilities and the Tauru gateway performing beyond expectations.
"H2 has begun as per our expectations, with October Express volumes of 70M+ and daily PTL volumes beginning to touch 4,700-5,000MT levels. Volume levels at our mega-facilities have also been consistently high and our Tauru gateway recorded throughput beyond our original design expectations, which bodes well for our newer automated gateways at Bhiwandi and Bangalore", said Sahil Barua, MD & CEO of Delhivery.
The company further announced that effective January 15, 2024, Suraj Saharan, co-founder of Delhivery, would take over as the Chief People Officer and Varun Bakshi would take over as the Head of Business Development, Part Truckload Freight business effective January 09, 2024.
Vivek Pabari, SVP of Corporate Finance, will take up additional responsibilities of Investor Relations & Treasury.
Saharan is an alumnus of IIT Mumbai and, prior to founding Delhivery, worked as a management consultant at Bain and Company. Bakshi is an alumnus of IIT Delhi and IIM Bangalore with almost 10 years of sales experience at Deutsche Bank, apart from stints with Invest India and as a fintech entrepreneur.
Pabari is an alumnus of IIM Bangalore with 13 years of experience in Investment Banking and Corporate Finance.
Non-GAAP measures 
Delhivery uses adjusted EBITDA to reflect its operating cash profitability, excluding non-recurring expenses, non-cash expenses, depreciation & amortization, finance costs, tax, and adjustments related to IndAS 116 lease rentals.
With these measures, the company aims to provide stakeholders with a clear picture of its financial health and operational performance.