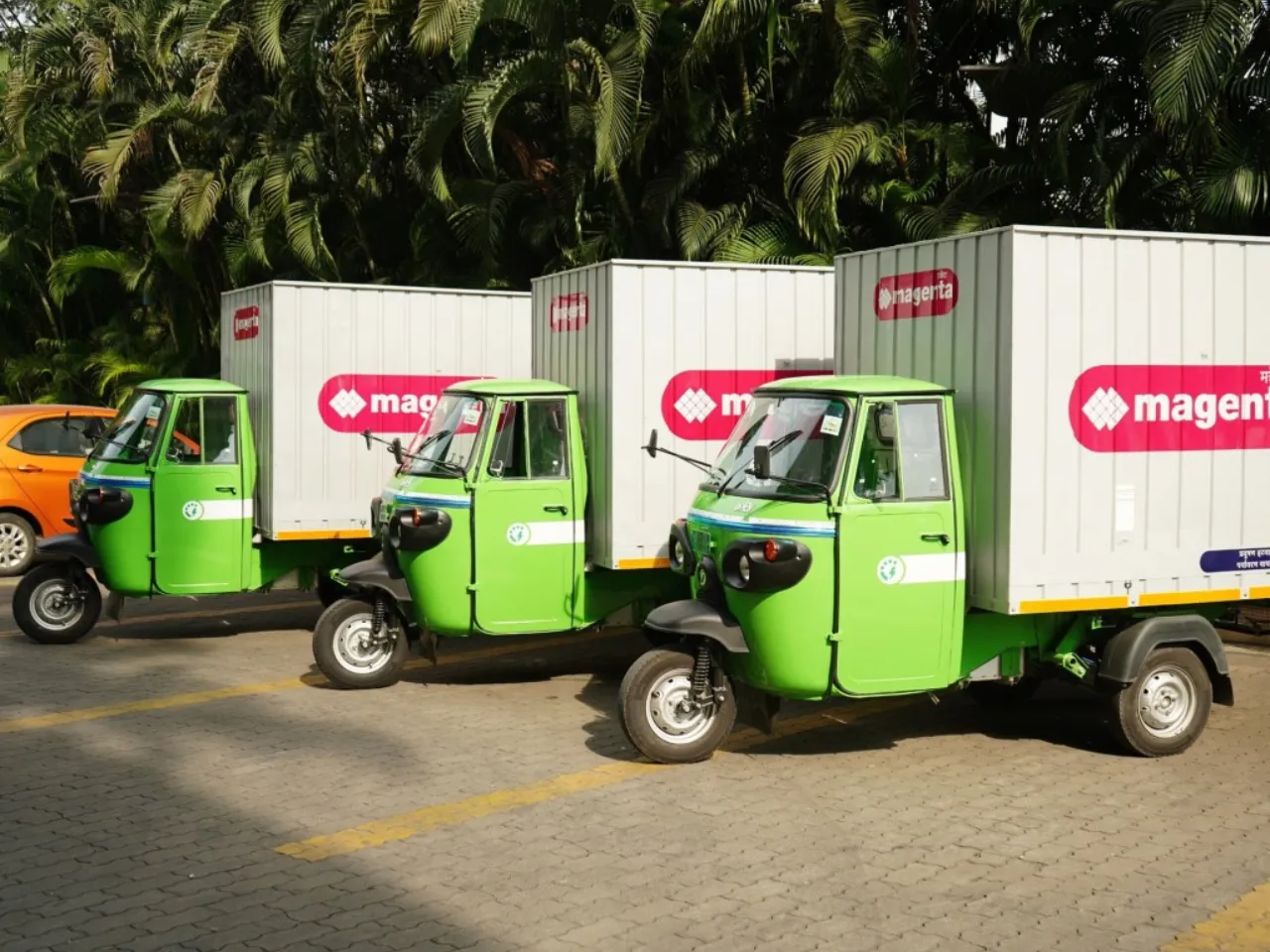 Bengaluru-based electric mobility and EV charging solutions startup Magenta Mobility has raised debt financing for about 350 electric vehicles (EVs) under the Green Finance Scheme by the Small Industries Development Bank of India (SIDBI).
According to the company's statement, The capital would be utilized for scaling up the deployment of Cargo Electric Vehicles for last-mile deliveries across the Delhi-NCR region.
SIDBI, in alignment with the national initiative of EV30@30, has launched the "Mission 50K-EV4ECO" to catalyze the local EV ecosystem by financing the acquisition of 50,000 EVs in the country. This scheme offers improved financing terms, setting the stage for the SIDBI-World Bank EVOLVE scheme.
During the trial phase. The mission aims to boost the adoption of two, three, and four-wheelers through direct lending (to MSMEs) and indirect lending (to NBFCs).
"SIDBI recognizes the immense opportunities that electric vehicles bring to the table and is committed to reinforcing the financial avenues that promote green asset creation. Under the Green Finance scheme, we are addressing financing challenges encountered by MSMEs and NBFCs in the EV ecosystem," said S Ramann, CMD of SIDBI.
Maxson Lewis, Founder and Managing Director of Magenta Mobility, said, "This initiative by SIDBI of offering better financing terms for the EV ecosystem significantly addresses the existing challenges of high-interest rates and limited financing options prevalent in the EV sector. This collaboration with SIDBI aligns seamlessly with our commitment to 'Electrifying & Decarbonizing Logistics in India."
Founded in 2017, Magenta Mobility aims to have 10,000 electric vehicles running on Indian roads by 2024 and is expanding to new cities and improving its network of EV charging stations.
Currently, The electric mobility startup has over 1,000 electric vehicles in its fleet, offering last-mile delivery deliveries in cities including Bengaluru, Hyderabad, Mumbai, Mysuru, Delhi, Noida, and Gurgaon.
Last month, the startup appointed Vishal Sharma as its National Head of Assets. This appointment came after Atyen Sail was named the Head of Mobility Business and Shashank Sathe became the Chief Technology Officer (CTO).
Also Read: