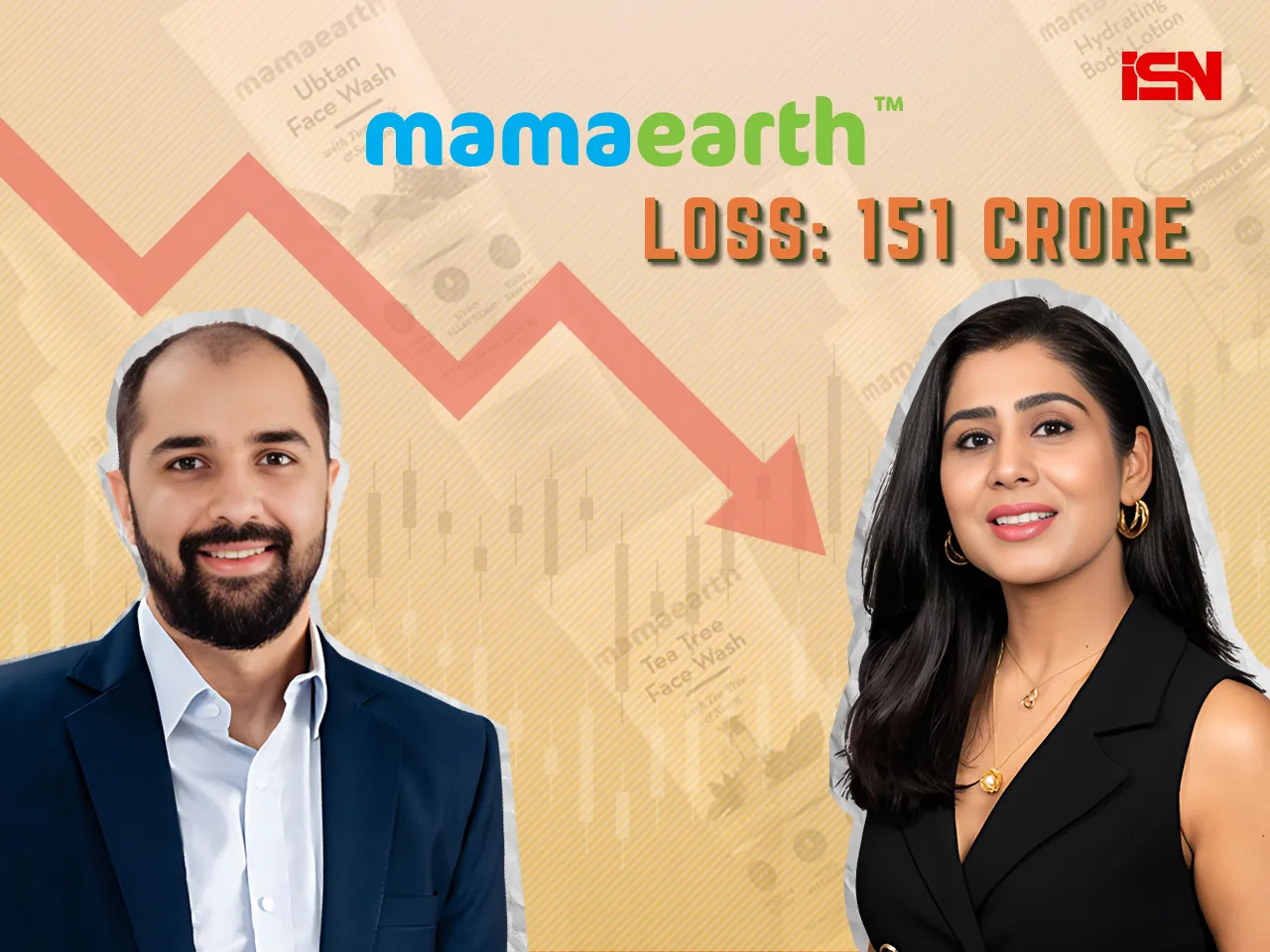 Former Shark Tank India judge Ghazal Alagh-led Mamaearth parent Honasa Consumer Ltd, which also owns brands like The Derma Co and BBlunt, has reported a significant 58.3% growth in its revenue for FY23, reaching Rs 1,493 crore, up from Rs 943 crore in FY22. 
However, despite the revenue surge, the company's profits took a massive hit. Mamaearth's parent net loss for FY23 stood at Rs 151 crore, a stark contrast to the Rs 14.4 crore profit it registered in the previous fiscal year, according to the company's consolidated financial statements filed with the Registrar of Companies.
A look at Honasa Consumer's expenditure
A closer look at the company's financials reveals that advertising remains a major expense, accounting for 35.3% of the total expenditure. The advertising costs alone amounted to Rs 530 crore in FY23, marking a 35.5% increase from the previous year.
Additionally, the cost of raw materials rose by 65% to Rs 502 crore, and employee benefit expenses doubled to Rs 164.8 crore in FY23 from Rs 78.8 crore in FY22.
What caused the loss?
An exceptional loss of Rs 155 crore was reported in FY23 due to the impairment of goodwill and other intangible assets. According to media reports, the loss is primarily attributed to the acquisition of Momspresso, where Mamaearth paid Rs 136 crore for "goodwill arising on acquisition."
Gearing up for IPO launch
The financial report comes amidst Mamaearth's gearing up for its Initial Public Offering (IPO) which is set to launch on October 31, 2023. The IPO comprises a fresh issuance of shares worth Rs 365 crore, and an offer-for-sale (OFS) of 4.12 crore equity shares by promoters and investors, the IPO papers revealed.
Varun Alagh, Ghazal Alagh, Fireside Ventures Fund, Sofina, Stellaris, Kunal Bahl, Rishabh Harsh Mariwala, Rohit Kumar Bansal, and Shilpa Shetty Kundra are the selling shareholders in the OFS.
Who are Mamaearth's competitors?
While Mamaearth is already an established D2C brand and achieved unicorn status following a funding round that valued the company at $1.2 billion, the market is teeming with other major players like Wow Skin Science, Juicy Chemistry, Good Glamm, and Nykaa. 
However, considering the company's past growth trajectory, it's evident that Mamaearth, which started as a baby care product brand, can hold its own against these renowned players, even after going public.