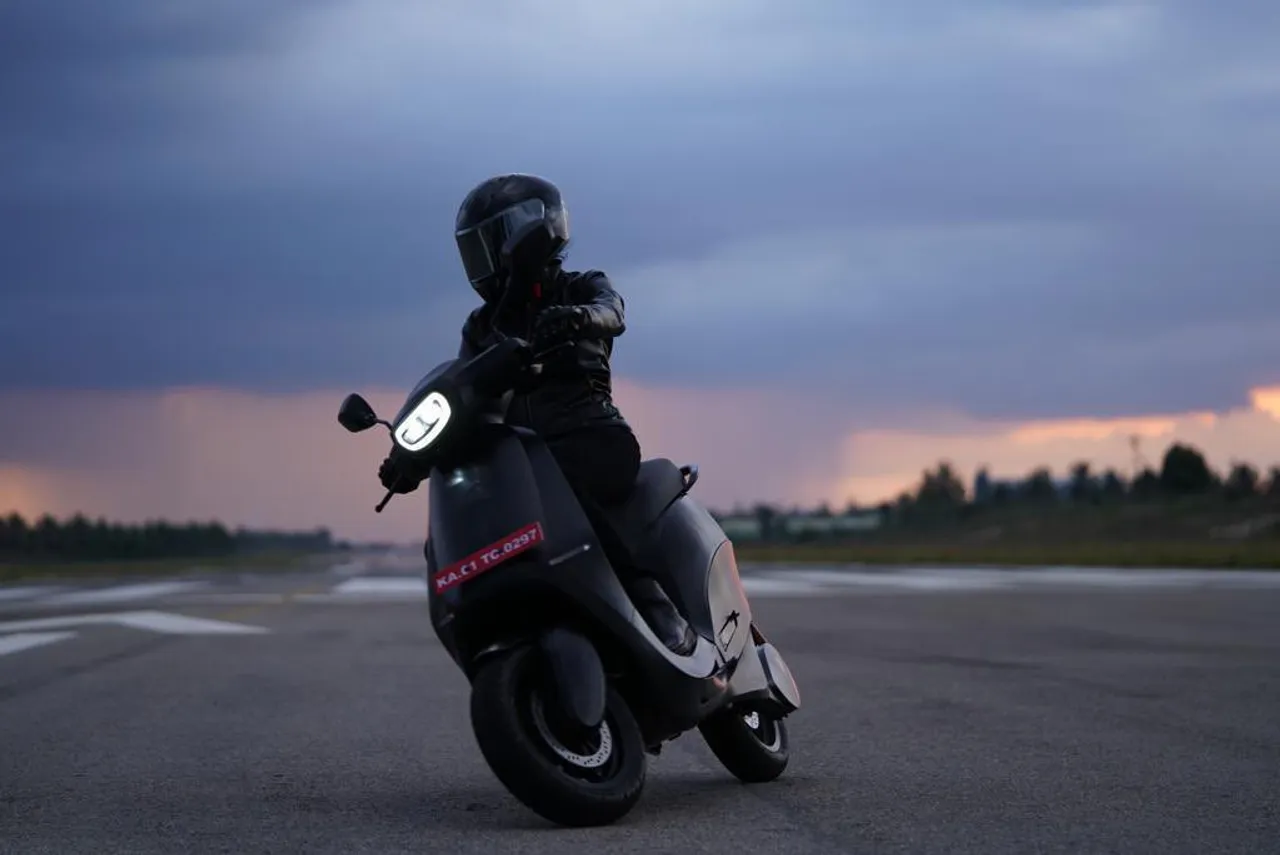 Ola Electric, the electric vehicle division of the cab-hailing services platform Ola, has unveiled the Ola S1, the first in its line of electric two-wheelers.
According to the SoftBank-backed company, the Ola S1 is designed and engineered in India for the global market and will provide consumers with the best scooter experience. The Ola S1 is priced at Rs 99,999, excluding state government incentives, registration, and insurance.
With an industry-leading range of up to 181 Km, acceleration of 0-40 kmph in 3 seconds, and a top speed of 115 kmph, the scooter inspires range confidence. It is powered by a hyperdrive motor. The vehicle was designed and perfected in-house, and its 8.5 kW motor is the most powerful in the industry, with high thermal efficiency, unparalleled peak power, and torque.
In terms of the battery, Ola claims it has set the industry standard. The 3.97 kWh battery provides enough power for a 181-kilometer range on a single charge. Its proprietary Battery Management System (BMS) actively monitors the battery to ensure maximum durability, performance, range, and safety.
According to the company, the Ola S1 has the most advanced technology ever put in a two-wheeler. It is equipped with a vehicle control unit (VCU). The smart VCU, designed and engineered by Ola, is said to provide best-in-class performance with an Octa-core processor, 3 GB of RAM, and high-speed connectivity via 4G, Wi-Fi, and Bluetooth.
In May 2020, Ola Electric acquired Etergo BV, an Amsterdam-based original equipment manufacturer of electric scooters. With the Etergo team's extensive vehicle development experience with leading automotive companies such as Tesla, General Motors, Ferrari, Jaguar, and BMW, this acquisition has further bolstered Ola Electric's strong engineering and design capabilities.
The scooter has a specialized HMI (human-machine interface). It has one of the sharpest, brightest 7-inch touchscreen displays seen in a scooter, and is powered by a multi-microphone array and AI speech recognition algorithms developed in-house.
Proximity unlock provides an advanced keyless experience by communicating with your phone via smart onboard sensors, allowing you to be key-free and worry-free by unlocking your scooter when you are in range and automatically locking it when you leave. The scooters also have voice recognition, allowing the user to complete key tasks quickly without having to navigate the menu.
The scooter is available in two models: S1 and S1 Pro, and in ten different colours with satin, matte, and glossy finishes. It distinguishes itself with stunning colours, iconic twin headlamps, an ergonomic and fluidic body, superior alloy wheels, and sculpted seating. It has the most boot space, which comfortably fits two helmets.
Ola announced last month that its electric scooter received a record-breaking 100,000 bookings in the first 24 hours, making it the world's most pre-booked scooter. Ola Electric and the Bank of Baroda signed the largest long-term debt financing agreement in India's electric vehicle (EV) space last month.
This $100 million 10-year debt will be used to fund and close phase 1 of the Ola Futurefactory, Ola's global manufacturing hub for electric two-wheelers.
Follow IndianStartupNews on Facebook, Instagram, Twitter for the latest updates from the startup ecosystem.