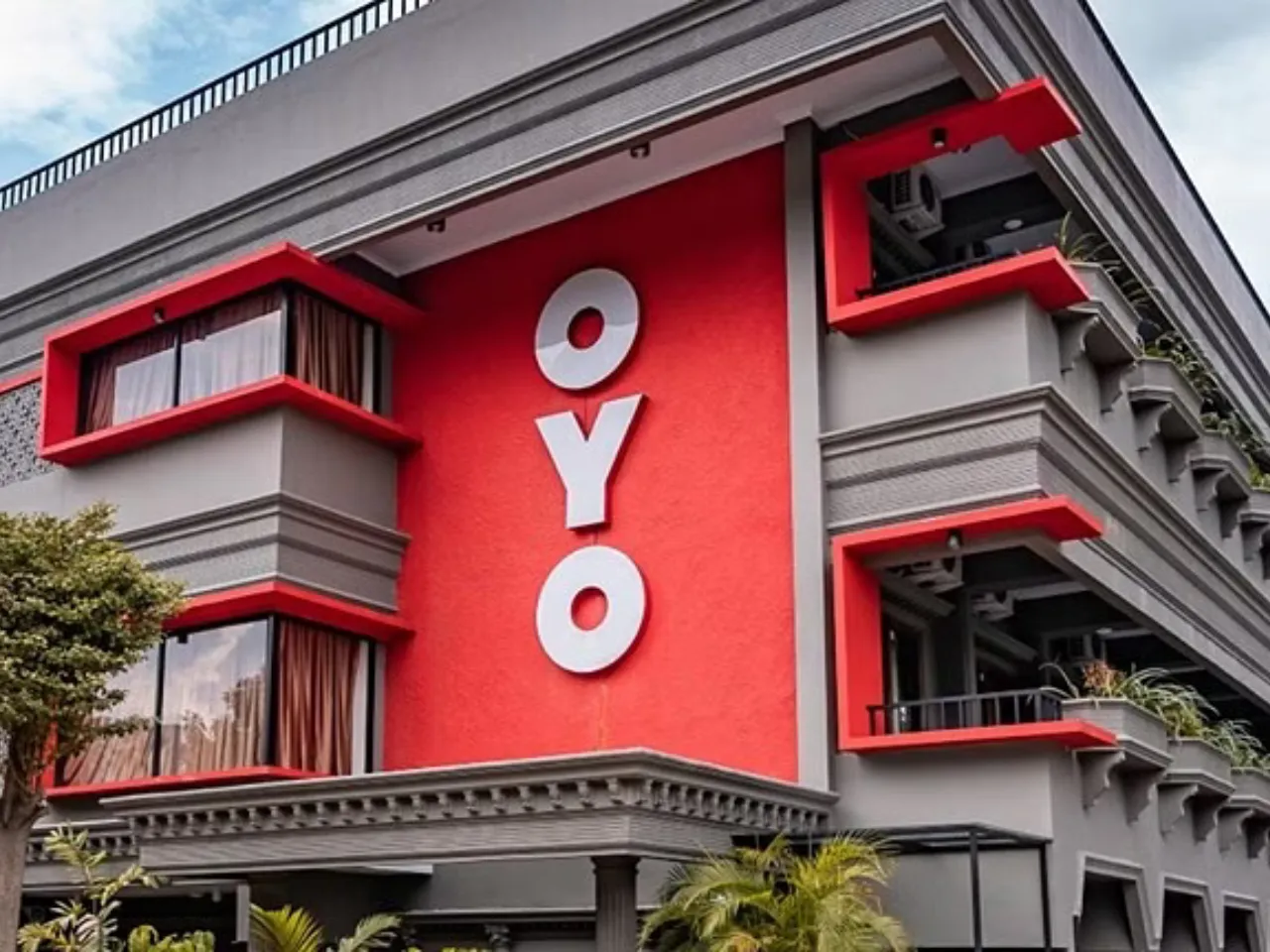 Ritesh Agarwal-led hospitality giant OYO has again continued its growth in the fiscal year ending March 2023, albeit at a slower pace compared to the previous year.
According to Entrackr's report, citing consolidated financial statements sourced from the Registrar of Companies, OYO's revenue from operations saw a 14.3% increase, reaching Rs 5,463.9 crore in FY23 from Rs 4,781.3 crore in FY22.
What are OYO's revenue streams?
The primary revenue for OYO comes from the sale of accommodation services and commissions from bookings. Additionally, The Softbank-backed startup has also generated income from rental and subscription services.
Interestingly, while It has a presence on almost every continent with over 100 subsidiaries, only 25% of its revenue, amounting to Rs 1,383 crore in FY23, came from domestic sources. The remaining 75% was earned from services exported outside India.
A look at the expense 
On the expenditure front, lease rentals and service components of leases constituted 42% of the total costs, which increased by 10.3% to Rs 2,843 crore in FY23.
Employee benefits, which saw a 16.8% reduction in FY23, were the second-largest expense. It's worth noting that 40% of the employee cost in the previous fiscal year was a non-cash ESOP component.
Other expenses, including advertising, commission, IT, and other operating costs, took the total expenditure to Rs 6,800 crore in FY23.
Is OYO profitable?
According to media reports, Effective cost management and a modest increase in scale led to a significant 33.7% reduction in Oyo's losses, bringing it down from Rs 1,941.5 crore in FY22 to Rs 1,286.5 crore in FY23.
As of March 2023, the startup reported trade receivables of Rs 158 crore and cash and bank balances of Rs 1,677 crore. For the ongoing fiscal year, It claims to have registered an adjusted EBITDA of Rs 175 crore in Q1 FY24 and anticipates reporting its first-ever profit of Rs 16 crore in Q2 FY24.
"This year marks the 10th year of OYO, making it momentous and special. I have news to share befitting this occasion. As per the current trajectory in this quarter, Q2 FY24 will mark our maiden profitable quarter with a projected profit after tax (PAT) of over Rs 16 crore," Agarwal said in an email to the company's leadership
Who owns OYO?
Softbank remains the largest external stakeholder with a 42.62% share, followed by Peak XV (Sequoia) and Lightspeed. Ritesh Agarwal, Oyo's founder and CEO Ritesh Agarwal, holds a 33.15% stake in the hospitality giant.