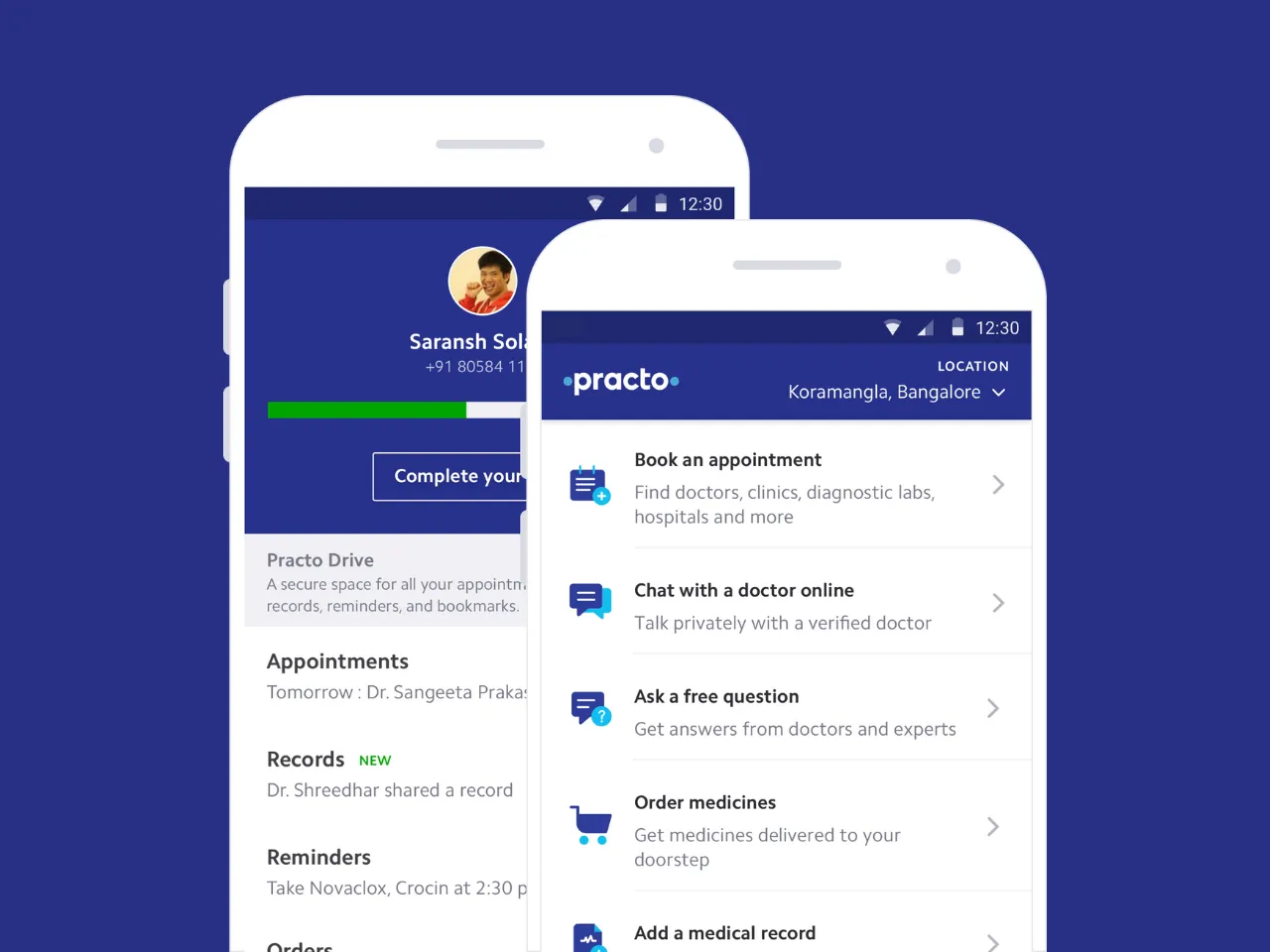 Telemedicine platform Practo has made significant a change in its financial performance for the fiscal year 2023 (FY23). 
The startup has reduced its losses by over 50%, bringing them down to Rs 93.68 crore from the previous year's Rs 211.86 crore. On the revenue front, there was a modest 3% growth, with earnings rising from Rs 188.90 crore in FY22 to Rs 194.53 crore in FY23.
How Practo was able to improve its financials?
Practo said that its improved financial health can be attributed to its several strategic decisions. "While our revenues remained steady, we focused on enhancing organic growth, implementing new monetisation models and optimising operational efficiencies," the company said.
The startup said that this approach led to a 40% improvement in negative EBITDA, which decreased from Rs 162.26 crore in FY22 to Rs 99.42 crore in FY23. Additionally, Practo's gross margins witnessed a commendable rise, going from 54% in FY21 to 70% in FY23, it said.
Which segment driving growth?
Practo said that its B2B segment remains a significant growth, contributing to nearly 80% of the company's overall revenues. As the company continues its journey towards sustainable financial growth, it is exploring opportunities in the "phygital" space, which combines physical and digital elements.
Interestingly, It is keen on adopting a blend of franchise and company-owned models, ensuring patient hygiene, safety, and convenience remain at the forefront.
What's ahead?
With a positive trajectory in FY23, Practo said that is targeting to turn profitable in FY24. "We exited March '23 with positive cash flows. What is even more exciting is the fact that we're well on our way to a full year FY '24 with positive cash flows," said the company.
CEO, Shashank ND emphasized the company's focus on profitability and revealed plans for an offline presence through Practo-branded clinics. He also highlighted the significant growth in online doctor consultations during the Covid-19 pandemic, which are currently 15 times higher than pre-Covid levels.
What does Practo do?
Founded in 2008, Practo serves as a bridge connecting patients with doctors, surgeons, clinics, hospitals, pharmacies, and diagnostic centres. The startup offers a range of services, from online consultations and medicine deliveries to home-based lab tests. 
Additionally, Practo provides health plans to corporate entities and secondary healthcare providers and develops software products tailored for healthcare providers.
Its diverse revenue streams include software solutions, online doctor consultations, and appointment bookings, with each contributing significantly to the overall earnings.