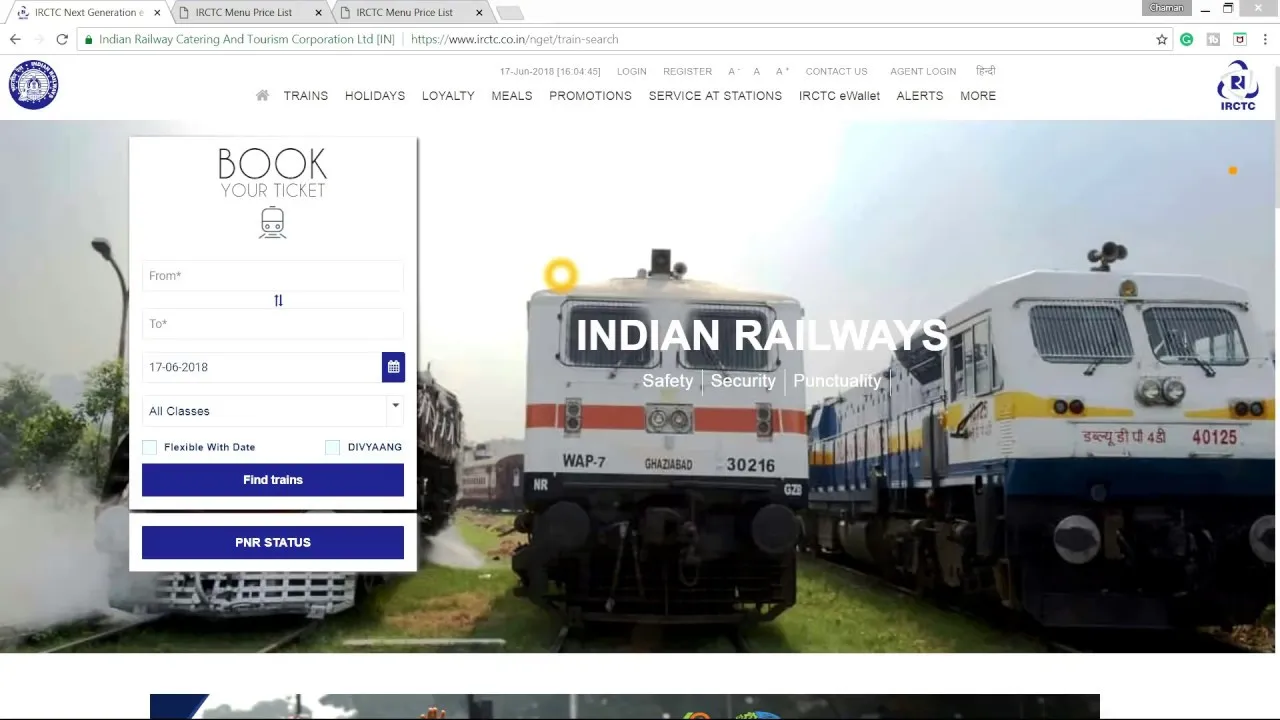 Railways working on improving its web portal IRCTC UI (user experience) and functionality for a better experience to the passengers.
Artificial Intelligence (AI) will be used to provide a better user and ticket booking experience to the passengers.
The portal was last updated in 2018.
Indian Railways IRCTC next-generation e-ticketing system is working on improving its web portal user experience. According to the sources, AI (artificial intelligence) will be used for the improvements to provide a better user and ticket booking experience to the passengers.
The portal was having lots of UI issues and bugs, since 2018 it wasn't updated, Finally, IRCTC is now working on the improvements and the friendly version of the portal to be rolled out on August 2020.
IRCTC website will be completely changed and the processes will be simplified and personalized with the use of artificial intelligence. Additionally, the portal will be integrated with hotels and meal booking. said, VK Yadav, Railway Board Chairman.
According to the report, The AI system will predict the booking patterns for passengers and will suggest the best possible combination of trains available, said, board chairman VK Yadav.
Furthermore, New features like filters to search for available trains, seat availability, fair display, waiting list, and status, etc. Moreover, Indian railways have signed the Memorandum of Understanding (MoU) with the Indian Space Research Organisation (ISRO) for satellite tracking of trains. This will help passengers in capturing real-time arrivals and departure of trains.
On July 23, Railway said, they will also introduce QR code facility in both offline and online mediums to ensure contactless payments available for the concerned passengers.