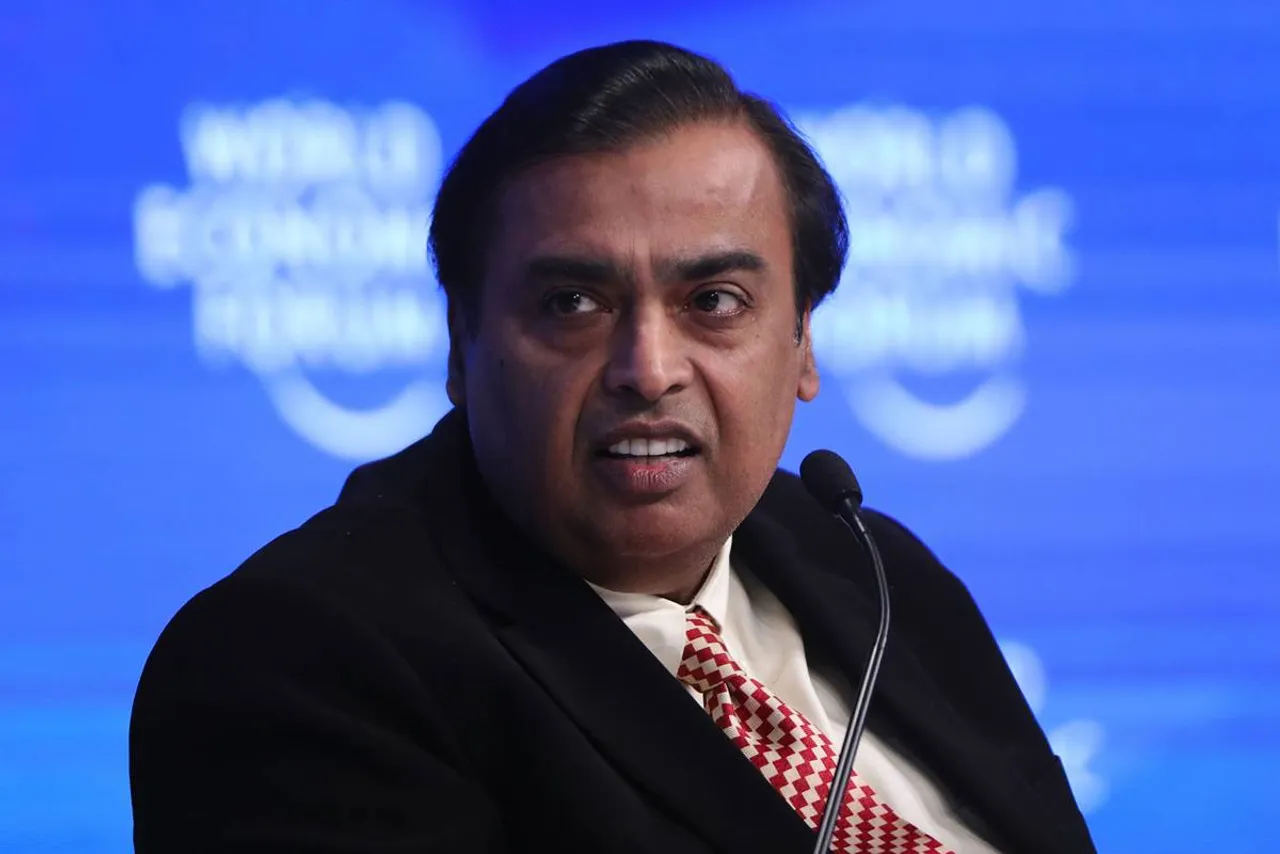 Billionaire Mukesh Ambani-led Reliance Industries has reported a gross revenue of Rs 255,996 crore ($30.8 billion) for the second quarter of the fiscal year 2024, marking a 1.2% year-on-year increase. 
According to media reports, the growth was primarily driven by the company's consumer businesses. 
Financial performance of businesses
Jio Platforms Limited (JPL) saw a 10.6% YoY revenue increase, attributed to a 7.5% rise in its subscriber base and a higher Average Revenue Per User (ARPU). Reliance Retail Ventures Limited (RRVL) experienced an 18.8% YoY growth, with food and grocery leading the way with a 33% increase.
The Oil and gas segment also witnessed a significant revenue boost due to the MJ field's incremental production of gas and condensate. However, the Oil-to-Chemical (O2C) segment faced a decline in revenue, primarily due to a 14% drop in crude oil prices.
EBITDA Performance
The company's EBITDA surged by 30.2% YoY, reaching Rs 44,867 crore ($5.4 billion). This growth can be attributed to several factors. JPL's net subscriber addition and a surge in data traffic led to an 80 basis points margin improvement.
RRVL's focus on cost management and operational leverage resulted in an 80 bps margin expansion to 8.4%.
The O2C segment maintained its performance, benefiting from strong domestic demand and optimized feedstock costs. The Oil & Gas segment's earnings improved due to better gas price realization and a 66% growth in KGD6 volumes.
Operational costs and expenditure
Depreciation costs rose by 29.4% YoY, amounting to Rs 12,585 crore ($1.5 billion), influenced by an expanded asset base across all business sectors. Finance costs also saw an uptick of 25.8% YoY, reaching Rs 5,731 crore ($690 million), primarily due to rising interest rates and currency depreciation.
Tax expenses for the quarter stood at Rs 6,673 crore ($804 million), marking a 38.0% YoY increase.
Profit growth
Reliance's profit after tax for the quarter showcased a robust growth of 29.7% YoY, reaching Rs 19,878 crore ($2.4 billion). The company's capital expenditure for the quarter ending September 30, 2023, was Rs 38,815 crore ($4.7 billion), reflecting the ongoing investments in the pan-India 5G rollout.