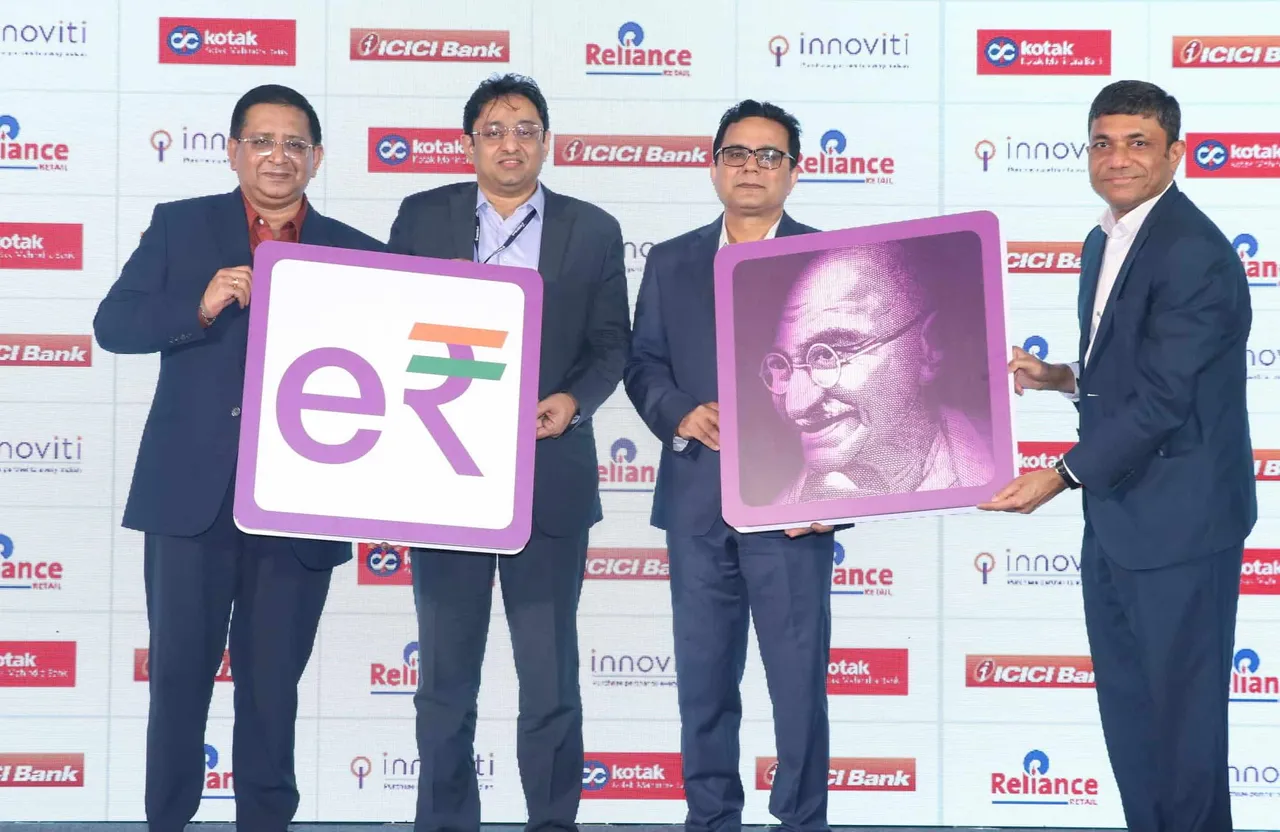 Reliance Industries retail arm Reliance Retail has become the first organised retail chain to start accepting Digital Rupee at its stores.
The company has partnered with Innoviti Technologies, ICICI Bank and Kotak Mahindra Bank to enable acceptance of the Digital Rupee at its Freshpik store in Mumbai.
After billing, if a consumer chooses to pay through e₹, a dynamic Digital Rupee acceptance QR code is presented, which the consumer can scan to make the purchase, after which cashiers and consumers get instant confirmation of e₹ transfer from the consumer to Reliance Retail.
It's worth mentioning that Reliance was also the first to introduce dynamic QR-based in-store UPI payments.
"This historic initiative of pioneering digital currency acceptance at our stores is in line with the company's strategic vision of offering the power of choice to Indian consumers. With more Indians willing to transact digitally, this initiative will help us provide yet another efficient and secure alternative payment method to customers at our stores," V Subramaniam, Director at Reliance Retail said in a statement.
Innoviti Technologies, as a technology partner to Reliance Retail, has architected this solution using advanced technology that integrates into the cashier billing system. After billing, if a consumer chooses to pay through e₹-R, a dynamic Digital Rupee acceptance QR code is presented to the consumer for scanning.
Rajeev Agrawal, Founder & CEO, Innoviti Technologies Private Limited, said, "The history of money has had a riveting journey, evolving through barter, to coins, to notes and now is in its new digital avatar. India's revolution in digital payment led to exponential increase in e-transactions yet, payment via cash continues to remain popular. Digital Rupee fulfils the need of consumers who still prefer the trust, safety and settlement finality of physical currency. Innoviti is excited to be the first to offer a robust technology platform on which individuals can now transact using."
On Dec 1, 2022, e₹-R was first introduced by the Reserve Bank of India (RBI) for retail markets across select Indian cities in a pilot mode, with access limited to consumers of certain identified banks.
 Initially limited to four cities viz, Mumbai, New Delhi, Bengaluru and Bhubaneswar, it was later extended to nine other cities.
Eight banks, including ICICI Bank and Kotak Mahindra Bank have been identified for phase-wise participation in this pilot. Customers of these banks will be able to transact with e₹ through a digital wallet offered by them. 
The scope of the pilot will be expanded gradually to include more banks, users and locations as needed.
Also Read:
Follow IndianStartupNews on Facebook, Instagram, Twitter for the latest updates from the startup ecosystem.