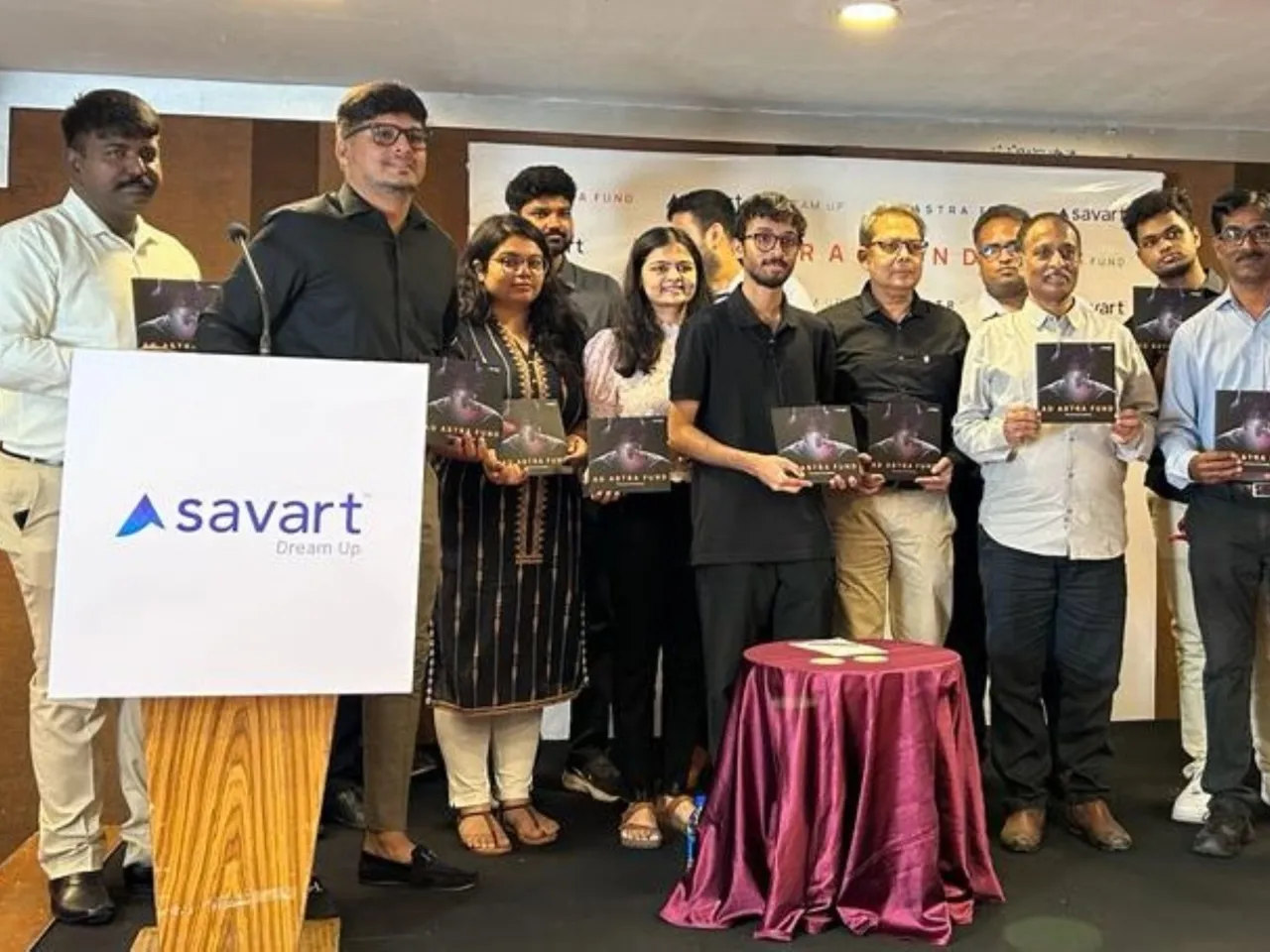 Investment advisors firm Savart said it is all set to launch its unique Portfolio Management Service (PMS), The Ad Astra Fund, to transform the traditional human-led investment research processes and increase the probability of achieving a superior return on investment.
According to the firm, The new investment fund will be launched on 26th August 2023 in Hyderabad.
Savart says the fund features end-to-end research automation, from investment opportunity discovery until exit i.e.; the entire research and investment decision-making is driven by its AI research system APART (Advanced Process Automation & Research Technology), which comprises three engines:
Quant is the engine that performs quantitative and mathematical analysis of securities. It analyzes financial statements, cash flows and over 2000 other numerical parameters.
Iris interprets qualitative information like corporate governance, competitive advantage, sustainability, stakeholder relations, ethics, etc. It extracts such insights from annual reports, call transcripts, social media and 4000+ sources.
Whereas Synapse acts like the nervous synapses of the human body, transmitting information between Quant and Iris. It makes portfolio decisions, including asset allocation, rebalancing and trade execution based on quantitative and qualitative inputs.
Unlike the popular technical and mathematical analysis-obsessed quant funds, APART also covers thorough fundamental and qualitative analysis at a scale and speed. SAVART claims that it evolves and adapts faster than a human fund manager, in line with the prevailing market conditions and opportunities.
SAVART further said that APART is immune to strategy rigidity and stagnation, which often lead to cycles and long periods of underperformance for even the best human fund managers in the world. APART does not predict or forecast security pricing & financials but assesses the current market business situation objectively and makes swift investment decisions.
Investment Philosophy
The Ad Astra Fund. which is agnostic across sectors and market capitalization, is a long-term investment vehicle, with a minimum of 3 years and an optimum of 7-10 years.
Also Read: