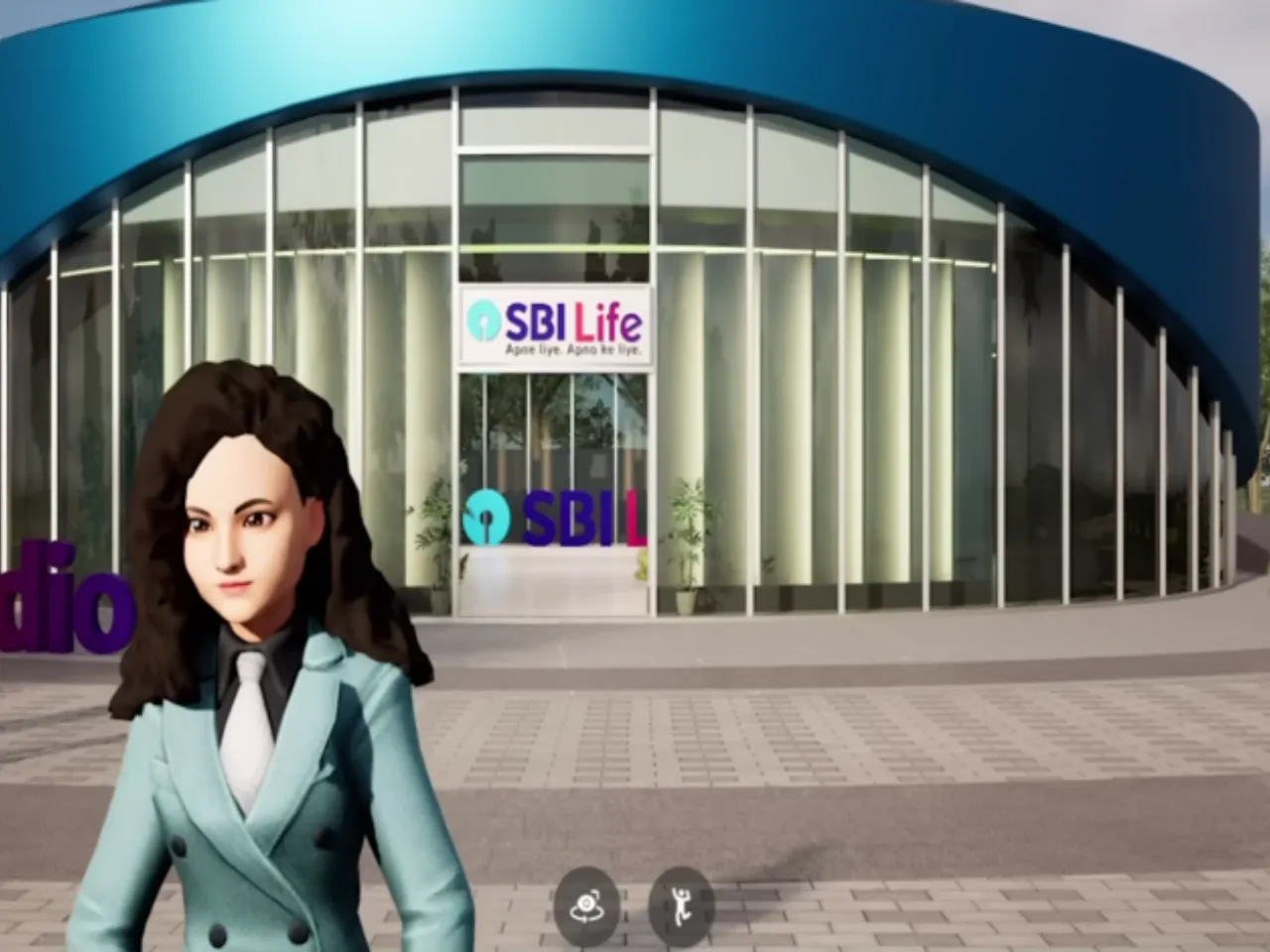 In today's fast-changing digital world, the 'metaverse' is a new stage of the internet that will change how we talk to each other and experience things online. SBI Life Insurance, the insurance arm of the State Bank of India (SBI), has entered MetaVerse with the launch of 'LifeVerse Studio'.
SBI Life Insurance said the new launch aims to reach younger internet users and revolutionize consumer experience in an immersive virtual world.
The company plans to roll out its Metaverse presence in stages, with the 'LifeVerse Studio' marking the beginning, to enhance engagement and transform how the brand interacts with employees and a broader consumer base.
It has used the integration of various technologies like Augmented Reality (AR) and Virtual Reality (VR) in the Metaverse to change the consumer experience across different industries, including the life insurance sector. 
SBI Life's 'LifeVerse Studio' allows users to create and personalize avatars to connect with a varied audience. The company said that users can choose from a range of unique avatars to express their creativity on the platform.
Interestingly,  This offers engaging content and stories featuring well-known personalities like Anshula Kapoor, Durjoy Datta, Anushka Rathod, and Tejas Joshi. Additionally, the platform facilitates real-time interaction between avatars, encouraging the formation of vibrant communities with shared interests.
"As a customer-centric organization, we, at SBI Life are committed to advancing digital innovations that enhances customer experiences. We have always been looking forward to take progressive steps to connect with our customers wherever they are present and available for interaction. Foraying into Metaverse by launching SBI Life's very first ' LifeVerse Studio', we embark on a new and transformative journey that not only reshapes perception towards life insurance but also redefines brand-consumer interactions," said Ravindra Sharma, the Chief of Brand, Corporate Communication & CSR, SBI Life Insurance.
He added, "Through SBI Life's 'LifeVerse Studio,' we embrace the new platform to empower our customers, enabling them to connect, explore, and be inspired in a truly immersive manner. We also aim to transcend conventional boundaries, overcome geographical barriers and extend our reach to every corner of the country, employing imaginative and making a meaningful impact on consumer's financial well-being."
Also Read: