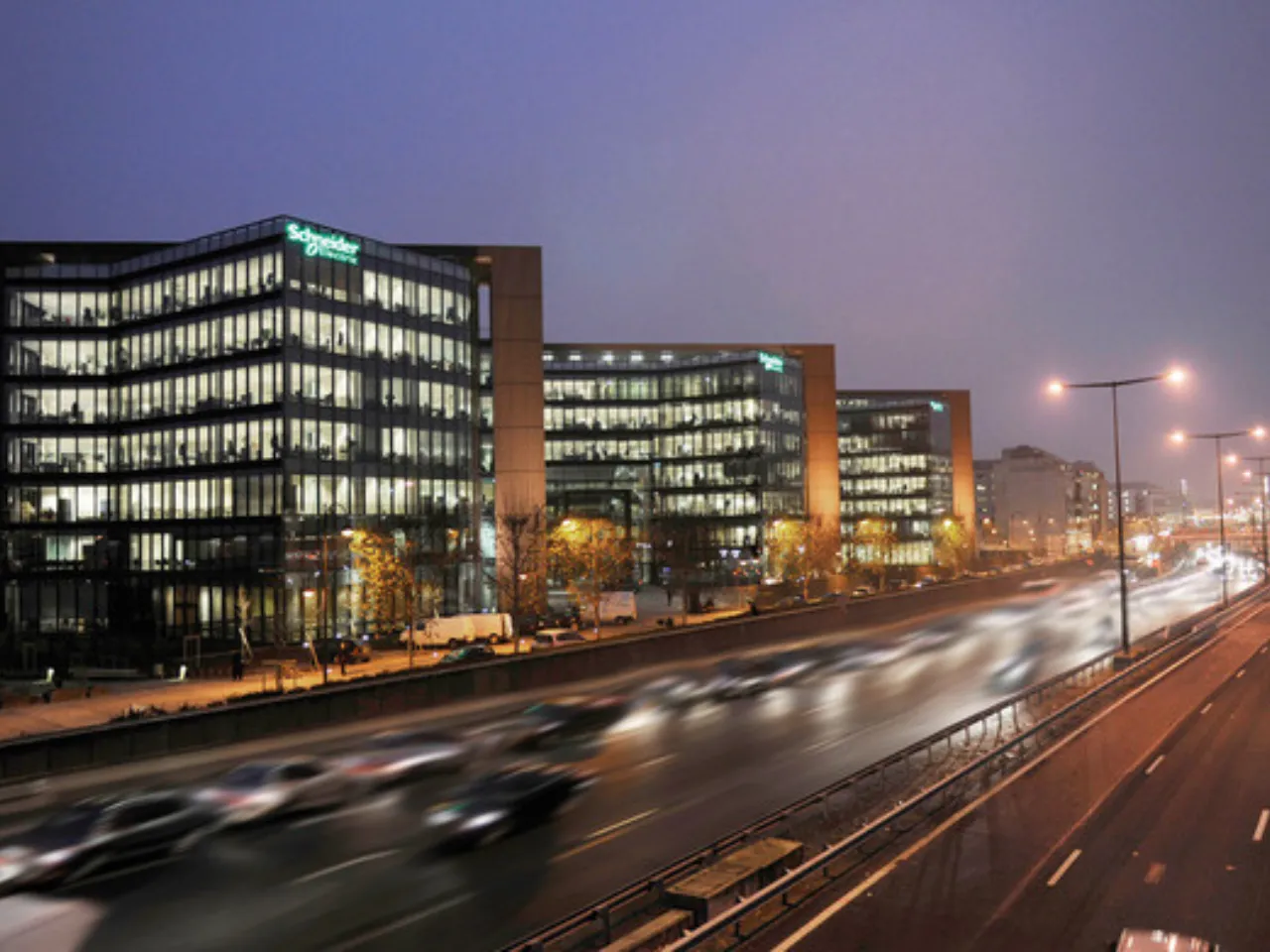 France-based Schneider Electric, an energy management and automation company, has invested in Mumbai-based Biofuels Junction through its Schneider Electric Energy Access (SEEAA), the Asia-focused clean energy fund.
What is Schneider Electric Energy Access (SEEAA)?
Schneider Electric Energy Access (SEEAA) is an Asia-focused clean energy fund co-funded by Norfund, EDFI MC and Amundi.
According to Schneider Electric, The fund aims to support early-stage companies in the off-grid energy access space in the Asia-Pacific region, particularly in countries like India, Bangladesh, Myanmar, the Philippines, and Cambodia.
The fund focuses on investing across the value chain, targeting companies involved in manufacturing and distribution activities in both the solar home system (SHS) and mini-grid spaces.
How will this investment help Biofuel Junction?
As part of this investment, Schneider Electric wants to empower Biofuels Junction in their business objective of preventing stubble burning of agricultural waste and instead using this waste and converting it into solid biofuels.
What does Biofuel Junction do?
Biofuels Junction is a Mumbai-based clean-energy venture that manufactures and aggregates solid biofuels in the form of briquettes and pellets made from agricultural residues to replace fossil fuels in various industries.
In FY23, Biofuels Junction sourced waste from over 28,000 farmers and impacted 140,000 beneficiaries, avoiding 100,000 tons of CO2 emissions and 84.2K tons of agricultural waste.
"We are excited to welcome SEEAA and Disruptors Capital as new investors in our company", said Ashvin Patil, co-founder and CEO of Biofuels Junction. "This funding round will be instrumental in helping us expand our current business and also launch a technology platform to better address the requirements of the biofuels value chain," added Ashvin.
What does Schneider Electric say about Biofuel Junction?
Gilles Vermot Desroches, Senior Vice President of Corporate Citizenship at Schneider Electric and President of SEEAA, said, "There is a vast opportunity in India for solid biofuels sourced from agricultural residue to replace fossil fuels used in industries, leading to significant benefits to the environment (through CO2 savings) as well as social (through increased income for smallholder farmers and their families). We are happy to partner with Biofuels Junction, who are doing this in an organized manner at scale."
"We believe in collaborating with like-minded partners to accelerate the transition towards a net-zero future. Sustainability is a collective goal and will need collective action from all. Through such partnerships, we are not only empowering businesses to reach climate goals but also encouraging them to prioritize sustainable practices across the value chain. We see this as a proud step towards contributing to India's net zero journey," said Deepak Sharma, Zone President – Greater India and CEO & MD, of Schneider Electric India (SEIPL).
Also Read: