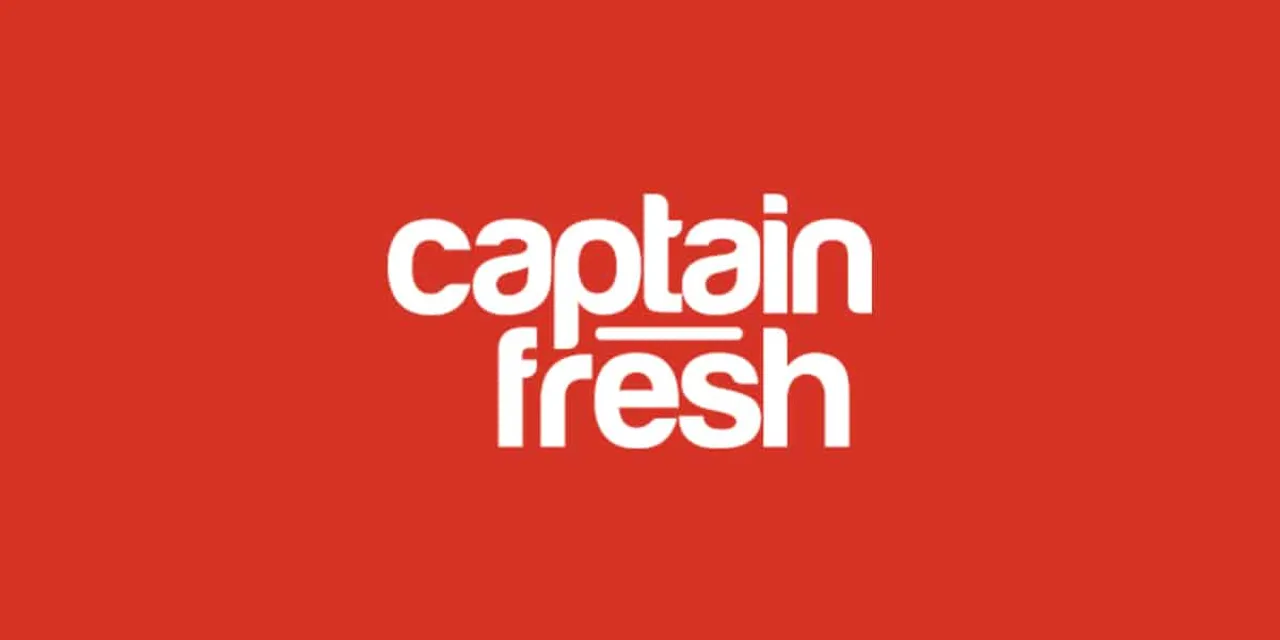 Captain Fresh, a B2B tech marketplace for seafood, has raised $12 million in a Series A round led by Accel. The Bengaluru-based startup has been focusing on aggregating the country's fragmented retail demand and connecting it to small fishermen and farmers along the Indian coast.
Existing investors Matrix Partners India, Ankur Capital, and Incubate Fund joined the round, as did angel investors such as Jitendra Gupta (Jupiter), Asish Mohapatra and Ruchi Kalra (OfBusiness), Souvik Sengupta (Infra.Market), Rajesh Yabaji (BlackBuck), Revant Bhate (Mosaic Wellness), Ramakanth Sharma (Livspace), and Amr (PayU).
According to its founder, Utham Gowda, the funds will be used to improve supply-side technology, expand distribution globally, and grow the company's team.
"After spending close to 5 years covering the international seafood industry, I was intrigued by the level of supply deficiency in the trade. Clearly, I saw a slam dunk opportunity in creating an India-based supplier-first commerce platform given its position amongst the top 3 fish and seafood producers, globally. Along the way, we realized the imminent need for a full-stack approach as several microstructures within this market are completely broken, opaque and unreliable," said Utham Gowda, chief executive officer and founder, Captain Fresh.
Over the last 24 odd months, we have iterated and fine-tuned the playbook for efficiently aggregating demand and supply, validated by a 10x growth spurt through the pandemic. We are thrilled to find ourselves at this unique intersection of a large unsolved problem, a highly capital-efficient business model and backed by a high-quality investor set. We are privileged to have Accel join Matrix, Ankur, Incubate, ADB Ventures, and others on our capable. This funding event is a vote of confidence for us to continue to commit serious resources behind making 'seafood product' the true captain of our ship," he added.
According to media reports, Captain Fresh passed a special resolution to approve the allotment of 10 equity shares and 6,094 Series A preference shares at an issue price of Rs 146,332 per share, raising Rs 89.31 crore or $12 million. However, Captain Fresh did not disclose the details about the transactions.
The company, which was founded in 2019, stated that it is working to simplify the country's fish and seafood supply chain. It aims to increase predictability for retailers across multiple formats by combining a digital commerce platform and a physical fulfillment layer.
The company currently works with over 600 businesses in more than ten Indian cities, including Bengaluru, Hyderabad, Pune, Mumbai, Mangaluru, and Visakhapatnam.
The Bengaluru-based startup raised $3 million in a seed funding round led by Matrix and Ankur Capital four months ago.
Barath Shankar Subramanian, partner, Accel, said, "The fresh fish and seafood market in India is characterized by a huge supply-demand mismatch, varied quality standards, fragmented channels and numerous other issues. Captain Fresh is targeting this fragmented supply base, aggregating the supply through technology, using scale, and technology to standardise the quality, and serving retailers by giving better quality products, higher fill rate, and predictable delivery."
Accel put in $7 million, followed by Matrix and Ankur Capital, who put in $3 million and $1.2 million, respectively. The remaining funds were invested by Incubate Fund and over a half-dozen angel investors.
Although Captain Fresh is a B2B company, two of the largest consumer brands in the fresh meat and seafood space, Licious and FreshToHome, have raised significant funding in the last ten months.
FreshToHome raised $121 million in its Series C round in October 2020, while Licious recently raised $192 million in its Series F round.
Also Read:
Follow IndianStartupNews on Facebook, Instagram, Twitter for the latest updates from the startup ecosystem.