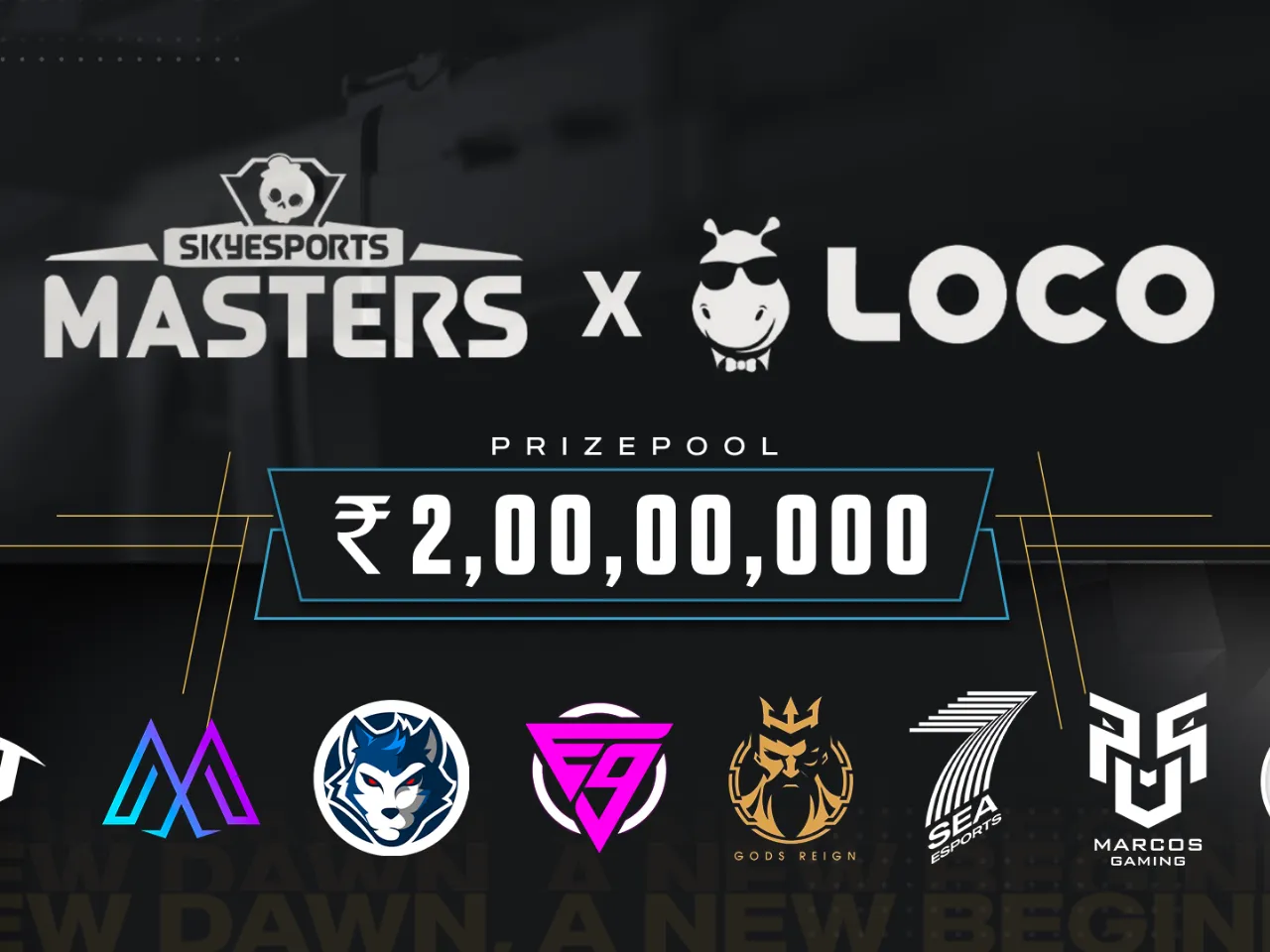 The Skyesports Masters today announced Loco, an esports and live-streaming platform, as its broadcasting partner for franchised esports tournament. 
As part of the development, Loco has stepped up as the official sponsor for all eight franchised esports teams participating in the Rs 2 Crore tournament.
Commenting on Loco's partnership with the Skyesports Masters, Firasat Durrani, Co-founder & Vice President of Business Operations at Loco, said, "Having the prestigious Skyesports Masters CS:GO, a significant gaming event in India, on Loco is a testament of our consistent efforts to bring diverse content to our viewers for legacy esports like Counter-Strike. Our enduring partnership with Skyesports, and the exciting support for the 8 teams in this tournament, showcases our commitment to not only support and uplift the tournament but also the individual stories and aspirations that breathe life into Indian esports, particularly within the PC gaming community in India." 
Additionally, Loco is partnering with the eight franchised esports teams in the Skyesports Masters, representing the top esports organizations of the country. Velocity Gaming, Enigma Gaming, Revenant Esports, Reckoning Esports, Medal Esports, Gods Reign, Marcos Gaming, and 7Sea Esports are fighting for the throne in India's first-ever franchised esports tournament.
Shiva Nandy, the Founder and CEO of Skyesports, said, "The Skyesports Masters is a benchmark-setting event for Indian esports as it prioritizes sustainability for all the eight partnered teams. We are thrilled to have onboarded Loco, the world's leading independent esports and live game streaming platform, not only as the broadcasting partner but also as a sponsor for the teams competing in the event. As we approach a thrilling end to the League Stage of the Skyesports Masters, fans can catch all the action live on Loco as well."
Founded in November 2018 by Shiva Nandy, Skyesports is an Indian esports and gaming venture based in Chennai, renowned for hosting major esports tournaments.
Also Read: