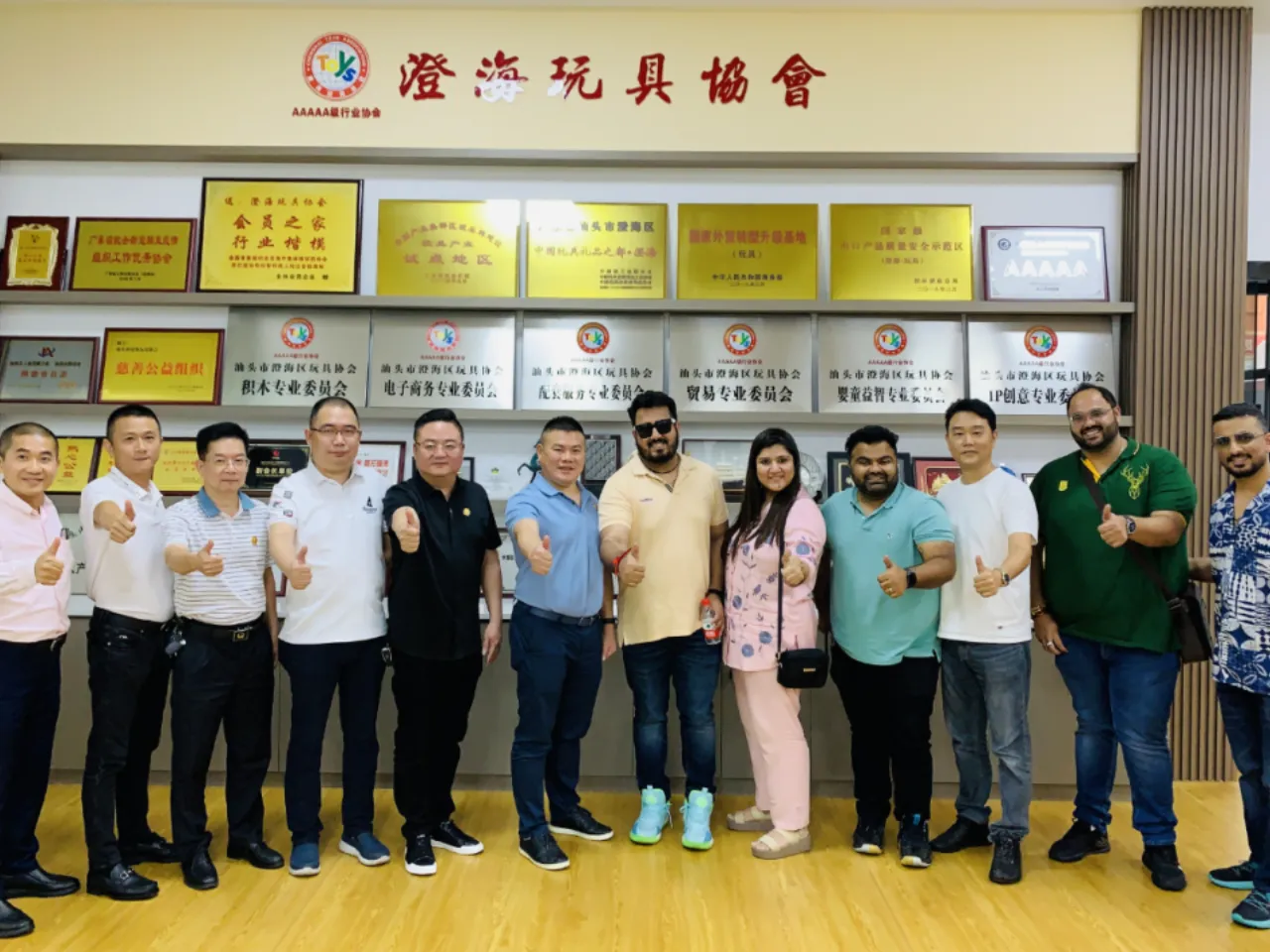 In a bid to foster stronger ties and enhance trade relations between the toy markets of China and India, Gaurav Mirchandani, the founder of SM TOYS in India, and Reema Mirchandani, along with a delegation of buyers and manufacturers from India, convened a significant meeting with Chen Hsong Group Co., Ltd.'s Deputy General Manager of Marketing, Xu Chundi, and the Business Development Director of Chenghai Toys Association.
What was the purpose of meeting?
According to the company's statement, The primary focus of strategic gathering was to explore avenues for trade collaboration and mutual growth within the burgeoning toy industries of both countries.
The meeting served as an invaluable platform for an extensive exchange of ideas and insights, with keen attention paid to the recommendations put forth by the Indian representatives regarding the promotion of trade ties between the toy markets of China and India.
The Chenghai Toy Association leadership took the opportunity to provide a comprehensive overview of the current status and market dimensions of Chenghai's dynamic toy creative industry.
They also spotlighted the emerging trend of Chenghai toys expanding their presence in international markets, coupled with innovative strategies and measures aimed at facilitating the global outreach of toy manufacturers. The sharing of best practices and experiences further enriched the dialogue.
President Huang Yixian expressed the association's unwavering commitment to spreading joy and happiness through toys to children across the globe. This ethos has consistently fueled Chenghai's toy creative industry's development and has been the driving force behind generations of Chenghai toy enthusiasts.
Gaurav Mirchandani, the Founder & CEO at SM TOYS, said "Toys are experiencing remarkable growth in India, and we eagerly anticipate the Chenghai Toy Association's facilitation of more visits by Chinese companies to India for exploration and research, thus propelling shared growth across our vibrant toy industries."
Also Read: