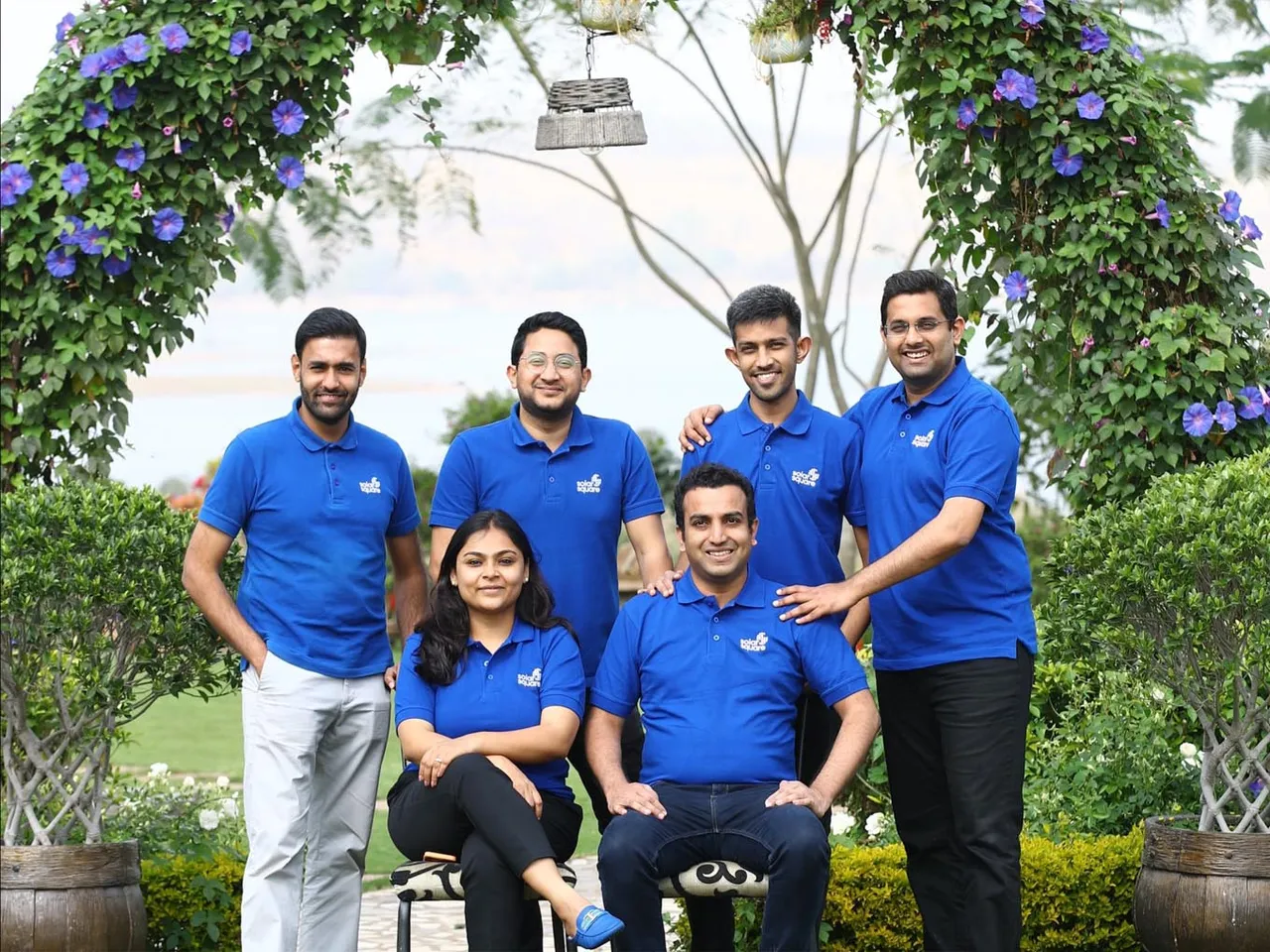 Mumbai-based B2C solar products startup SolarSquare has raised Rs 100 crore (or about $12 million) in a Series A funding round led by Elevation Capital and existing investor Lowercarbon — the US-based Chris Sacca's climate-tech fund.
The Series A round also saw participation from existing investors, including Good Capital, Rainmatter and angel investors such as Vidit Atrey and Sanjeev Barnwal (Meesho).
The funding announcement comes five months after it raised $4 million in a seed round from early-stage venture firm Good Capital, Lowercarbon Capital, Symphony Asia, and Rainmatter.
SolarSquare is a home-energy startup that designs, installs, and finances home solar systems. The startup provides modular and prefabricated installation designs, which are installed within eight hours compared to the industry standard of 3-5 days.
It plans to use the raised capital to strengthen its embedded solar financing proposition by getting an NBFC licence in the near future. At present, it offers instant loans for solar rooftops via its NBFC partners.
Additionally, The startup plans to develop technology across the board, such as - a consumer app for monitoring solar electricity generation, building robust back-end technology dashboards across the customer journey - from order booking to installation, and merchant side apps for installation and sales partners.
SolarSquare said it currently operates in Bengaluru, Delhi, Gujarat, Hyderabad, Madhya Pradesh and Maharashtra and aims to expand pan-India in the next 18-24 months.
"Our mission is to accelerate the mass adoption of rooftop solar among Indian homes. We deeply understand the pain points that a consumer currently faces while switching to solar and we are building highly consumer-centric solar solutions for them. Our mantra is to "Simplify Solar" and enable more homes to switch to cheaper, reliable and greener solar power," said Shreya Mishra, founder & CEO of SolarSquare.
Speaking on the investment, Chris Sacca, Founder of Lowercarbon said, "Solar is now much cheaper and cleaner than digging up and burning old dinosaur bones, so putting it on your roof just makes sense, especially in a part of the world with as much sun as India. But getting panels installed wasn't always easy. We backed Shreya, Neeraj, and Nikhil because they've cracked the code on hassle-free rooftop solar."
"SolarSquare's full stack business model and product innovations provide a high quality experience to consumers and lay the foundation of building a tech-first home energy brand. Shreya, Neeraj and Nikhil's customer obsession and in-depth experience in the solar industry positions them very strongly to become a leading company in the Indian ClimateTech arena, and we are thrilled to partner with them on this journey," added Mukul Arora, Partner at Elevation Capital.
Also Read:
Follow IndianStartupNews on Facebook, Instagram, Twitter for the latest updates from the startup ecosystem.