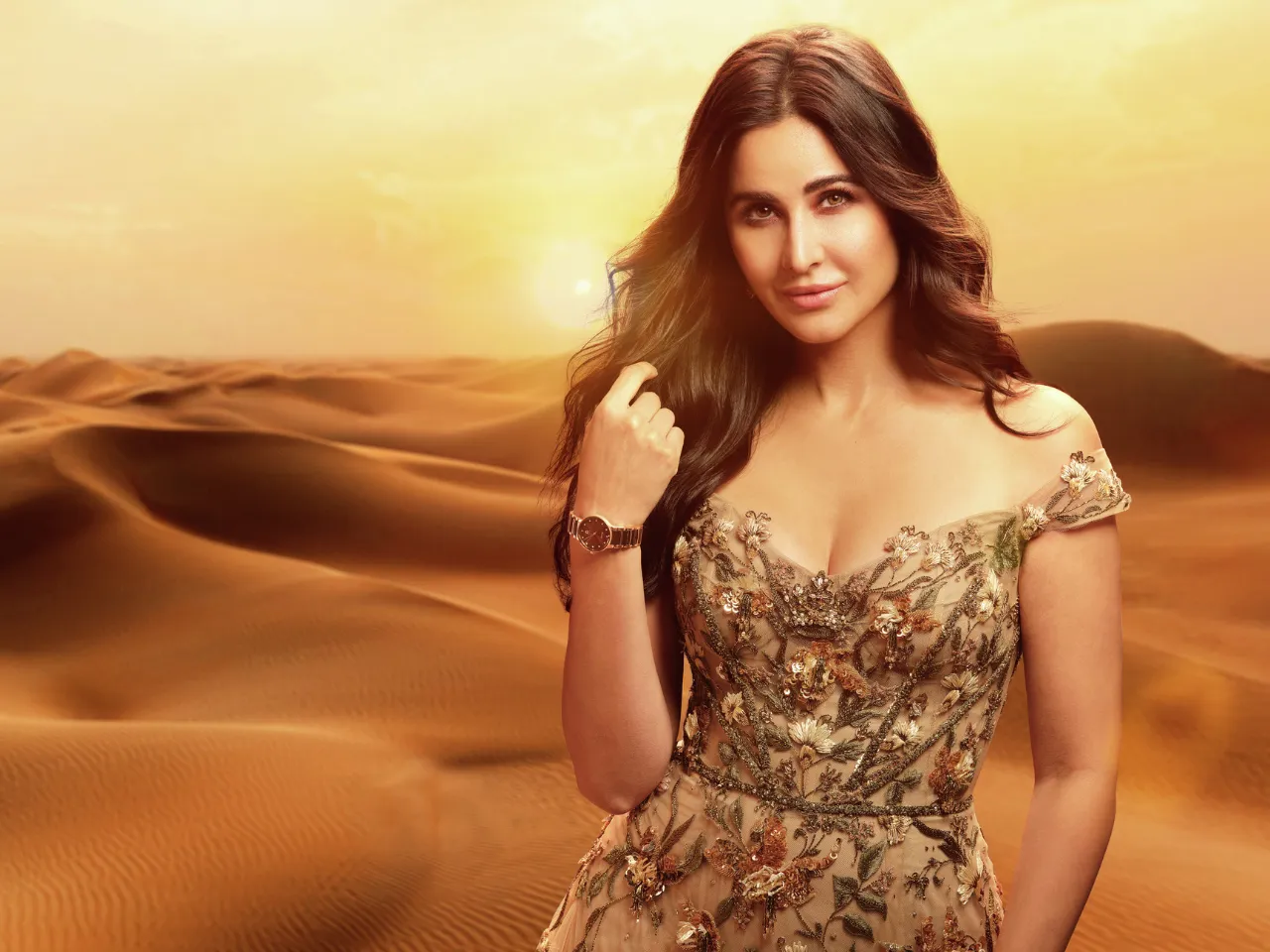 Rado, the Swiss watchmaker renowned for its innovation in materials to create timeless designs, today announced the appointment of Bollywood actor Katrina Kaif as its global brand ambassador. 
The company said Katrina Kaif's timeless beauty and international appeal make her the perfect choice to represent its enduring commitment to precision, innovation, and craftsmanship. 
Adrian Bosshard, Rado CEO, expressed his enthusiasm for the collaboration, stating, "We are thrilled to welcome Katrina Kaif into the Rado family. Her timeless beauty and global recognition align seamlessly with Rado's core principles. We look forward to this journey of redefining luxury together." 

Katrina Kaif also shared her excitement about the partnership, said, "I am honoured and excited to be associated with Rado, a brand known for its excellence in watchmaking. Rado watches have always fascinated me with their innovative designs and commitment to quality. I look forward to representing this iconic Swiss brand on a global platform." 
As the Global Brand Ambassador for Rado, Katrina Kaif has featured prominently in the brand's latest campaigns. Her first campaign with Rado highlights the brand's commitment to creating exceptional timepieces that blend the use of timeless material with everlasting style.
How many brands Katrina Kaif has endorsed?
Katrina Kaif, a prominent figure in the Indian film industry, has endorsed a multitude of brands throughout her career. Some of the notable brands she has been associated with include Kay Beauty, Nykaa, Xiaomi India, Kalyan Jewelers, Lenskart, Titan Watches, Tropicana Slice, Reebok, Berger Paints, Metro Shoes, Lux, Educate Girls, FBB, and Splash.
Apart from these, she has also founded Kay Beauty, an Indian cosmetic brand available on Nykaa's platform.
Katrina's endorsements span a wide range of sectors, from beauty and fashion to technology and beverages. Her association with these brands not only showcases her versatility as an endorser but also underscores her significant influence in the Indian market.
What does Rado do?
"Rado, a Swiss watch brand, traces its origins to Lengnau, Switzerland, where it began as Schlup & Co. in 1917. The brand transitioned to the name 'Rado' in 1957, marking the launch of its Green Horse collection.
Another significant milestone in its journey was the introduction of the Captain Cook dive watch in 1962, named after the famed British explorer. Over the years, Rado has been recognized for its innovative approach to watchmaking, particularly in its use of unique materials and designs.