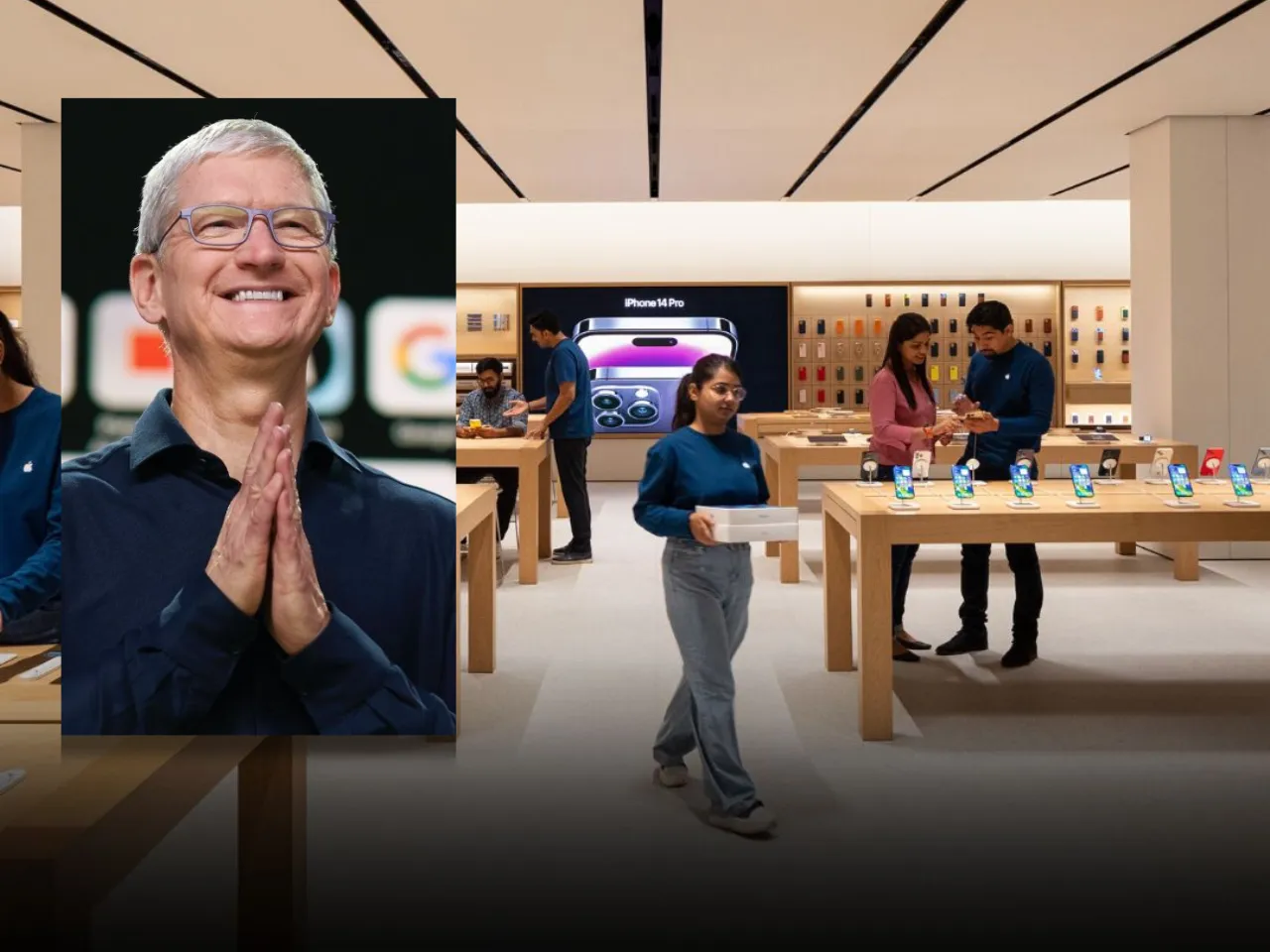 Indian conglomerate The Tata Group is will now be handling the production of Apple's iPhone in India as it has acquired an assembly plant located near Bengaluru from Taiwan's Wistron Corp. 
According to the Union Minister Rajeev Chandrasekhar who confirmed the development, said that manufacturing would be started within two and a half years.
PM @narendramodi Ji's visionary PLI scheme has already propelled India into becoming a trusted & major hub for smartphone manufacturing and exports.

Now within just two and a half years, @TataCompanies will now start making iPhones from India for domestic and global markets from… pic.twitter.com/kLryhY7pvL

— Rajeev Chandrasekhar 🇮🇳 (@Rajeev_GoI) October 27, 2023
The development comes after over a year of discussions between the Tata Group and the Taiwanese iPhone maker, Wistron. The acquisition is expected to bolster India's position in the global supply chain, with iPhones being produced for both domestic and international markets.
Tata acquires Wistron's plant
According to a Bloomberg report, Wistron Corp's board has approved the sale of Wistron InfoComm Manufacturing (India) Private Ltd. to Tata Group. While initial reports speculated the deal to be worth over $600 million, the confirmed amount stands at $125 million.
As part of the deal, Tata Group will focus on fulfilling several manufacturing and hiring obligations previously undertaken by Wistron such as shipping iPhones worth a minimum of $1.8 billion from the factory by March 2024 to avail state-backed financial incentives.
How will it impact employment and production?
While we all know that this is a significant step from Tata Group towards pushing Made in India productions around the would, The deal would also significantly impact in growth of employment opportunities.
Wistron had previously announced plans to triple its workforce at the plant by the next year. Currently, the facility employs over 10,000 workers dedicated to assembling the latest iPhone 14 model.
The acquisition comes shortly after Prime Minister Narendra Modi emphasized India's technological advancements at the India Mobile Congress, highlighting the nation's growing role in global mobile phone manufacturing.
What is the aim of Tata Group?
Tata Group said that the acquisition aligns with its broader strategy to strengthen ties with US-based Apple in India. Notably, The conglomerate has been ramping up hiring at its Hosur factory, near Bengaluru, where iPhone components are produced.
With ample land available, there's potential for further expansion of iPhone manufacturing lines in the coming years. Moreover, Tata Group has announced plans to launch 100 Apple-authorized stores across India, further solidifying its partnership with the tech giant.
How would it affect the Indian technology sector?
Needless to say, the acquisition of Wistron's plant underscores India's growing prominence in the global tech landscape. Over the past several months, players like Apple are focusing on shifting their manufacturing hub to India.
Interestingly, The production-linked incentive (PLI) scheme, which was launched in 2021, has attracted investments surpassing Rs 6,887 crore by June 2023, exceeding the ministry's target.