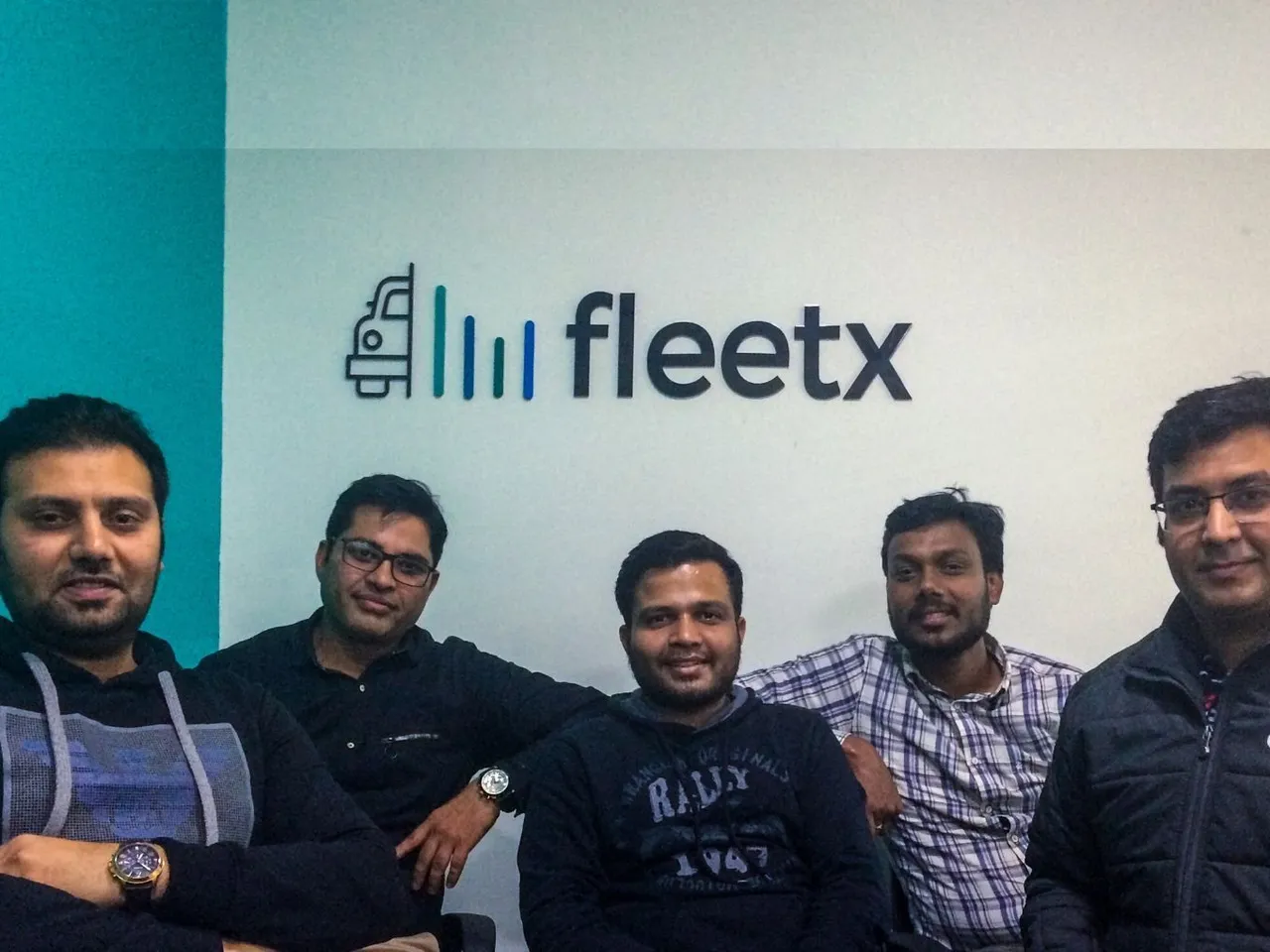 Gurugram-based logistics startup Fleetx.io raises $3 million from its existing investors BEENEXT and India Quotient.
The startup will use this fresh capital to expand its reach across the country and other markets.
According to IBEF, Annual investments in the logistics sector is set to reach $500 billion by 2025.
Gurugram-based logistics and fleet management startup Fleetx.io raises $3.1 million (Rs 22.7 crore) in its pre-Series B funding round led by its existing investors including, Singapore-based venture capital firm BEENEXT and India Quotient.
The startup will use this fresh capital to meet the digitization opportunities in the logistics business, expanding its reach in India and other potential markets, and strengthening its technology and products.
In January 2017, The startup first raised $750K (Rs 5.30 crore) in its Seed funding round led by Mumbai-based venture capital firm First Cheque.
Following, In February 2019, The startup raised an undisclosed amount in its Seed funding round from LetsVenture, India Quotient, and other angel investors.
Earlier in February 2020, Fleetx.io raised $2.8 million (Rs 20 crore) in its Series A funding round from BEENEXT, India Quotient, Rohit Bansal (Co-founder, Snapdeal), Rohan Ranavat, Rajesh Ranavat (M.D, LF Europe), and Kunal Bahl (CEO, Snapdeal).
With this latest investment, Fleetx.io has raised more than $6 million in a total of 4 funding rounds.
Also Read: Content Marketplace Startup Pepper Content Raises $4.2 Million From Lightspeed Ventures And Angels
"We are already at the pre-Covid growth numbers and see a significant demand surge for software and digitization in the near future. We will utilize these funds to tap on post-covid digitization opportunities by strengthening our product/tech even further and expand our presence in India and other markets," said, Vineet Sharma (Co-founder and CEO).
"Fleetx.io has built a product which is conquering vertical by vertical in what many perceive a crowded space. The team consistently delivers world-class SaaS key performance indicators," said, Dirk van Quaquebeke, (Managing Director, BEENEXT).
According to IBEF (Indian Brand Equity Foundation), Annual investments in the logistics sector is set to reach $500 billion (Rs 36 lakh crore) in the next few years.
Further, The logistics sector is already witnessing the adoption of the latest technology such as robotics, drones, automation, data science, IoT, etc.
The startup claims that they have more than 1200 customers using their services and having more than 50K+ vehicles and operators. "We have witnessed that the startup had grown 6X between 2018 and 2019. The company's customer base includes both mid to large fleet owners and enterprise shippers," said, Vineet Sharma, CEO of Fleetx.io
About Fleetx.io - Fleetx.io is a Gurugram-based tech-logistics startup founded in 2017 by Vineet Sharma, Abhay Jeet Gupta, Udbhav Rai, Parveen Kataria, and Vishal Misra. Fleetx.io offers comprehensive fleet management and GPS tracking system with smart features and predictive analytics capabilities. It also provides logistics and transportation management solutions for enterprises to digitize their day-to-day operations.
Follow IndianStartupNews on Facebook, Instagram, Twitter for the latest updates from the startup ecosystem.