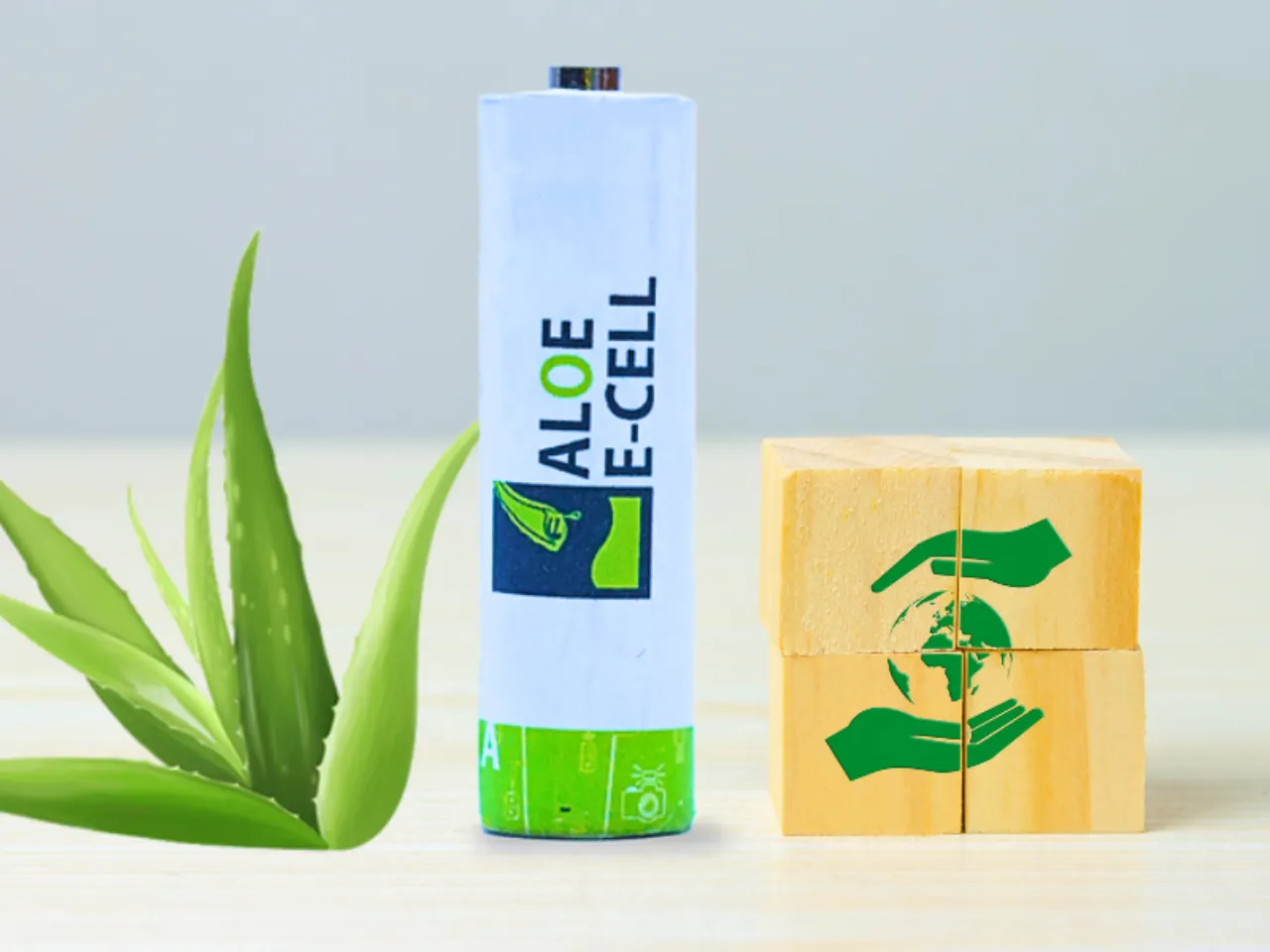 The Technology Development Board (TDB), a statutory body of the Government of India known for providing financial assistance to Indian industrial concerns, has recently announced a partnership with Lucknow-based Aloe Ecell to commercialize eco-friendly 1.5V AA-size batteries based on Aloe Vera.
How much loan would Aloe Ecell receive from TDB?
Aloe Ecell's project, valued at Rs 2.98 crore, will receive Rs 1.91 crore as a soft loan from TDB, enabling the startup to elevate its eco-friendly innovation. 
The startup's unique approach involves the development of an environmentally friendly 1.5V AA size battery, a potential alternative to traditional batteries filled with heavy metals and harmful chemicals.
Aloe Ecell has developed an electrolyte using Aloe Vera's inherent properties, offering a performance that meets market standards while prioritizing environmental responsibility.
What are Aloe Vera-based batteries?
Research from 2018 has indicated that Aloe Vera contains acids capable of generating electric current.
Experiments by Malaysian university researchers have demonstrated that electrical energy derived from Aloe Vera can produce an output of 3.49 V and 1.1 mA under specific conditions. Aloe Ecell's Aloe Vera battery is NABL (IS 8144:2018) certified and is available in AA and AAA sizes, serving as a safer alternative to conventional hazardous dry-cell batteries.
Moreover, the Aloe Vera Battery is carbon-negative. The Aloe Vera plants used in producing the gel electrolyte actively capture and store carbon dioxide from the atmosphere, offsetting the emissions from the battery's production, transportation, and disposal. The utilization of eco-friendly materials and manufacturing processes further diminishes the battery's carbon footprint.
The startup plans to establish facilities for the commercial production of these primary batteries in Bundi, Rajasthan.
Rajesh Kumar Pathak, Secretary, TDB, said, "Our collaboration with Aloe ECell Pvt. Ltd. epitomizes TDB's commitment to support sustainable innovation. This partnership signifies our dedication to supporting visionary projects that blend technological advancement with environmental stewardship. As the startup forges ahead bolstered by TDB's steadfast support, it exemplifies the capability of government-industry collaboration in shaping a more sustainable and prosperous future for our nation."
Also Read: