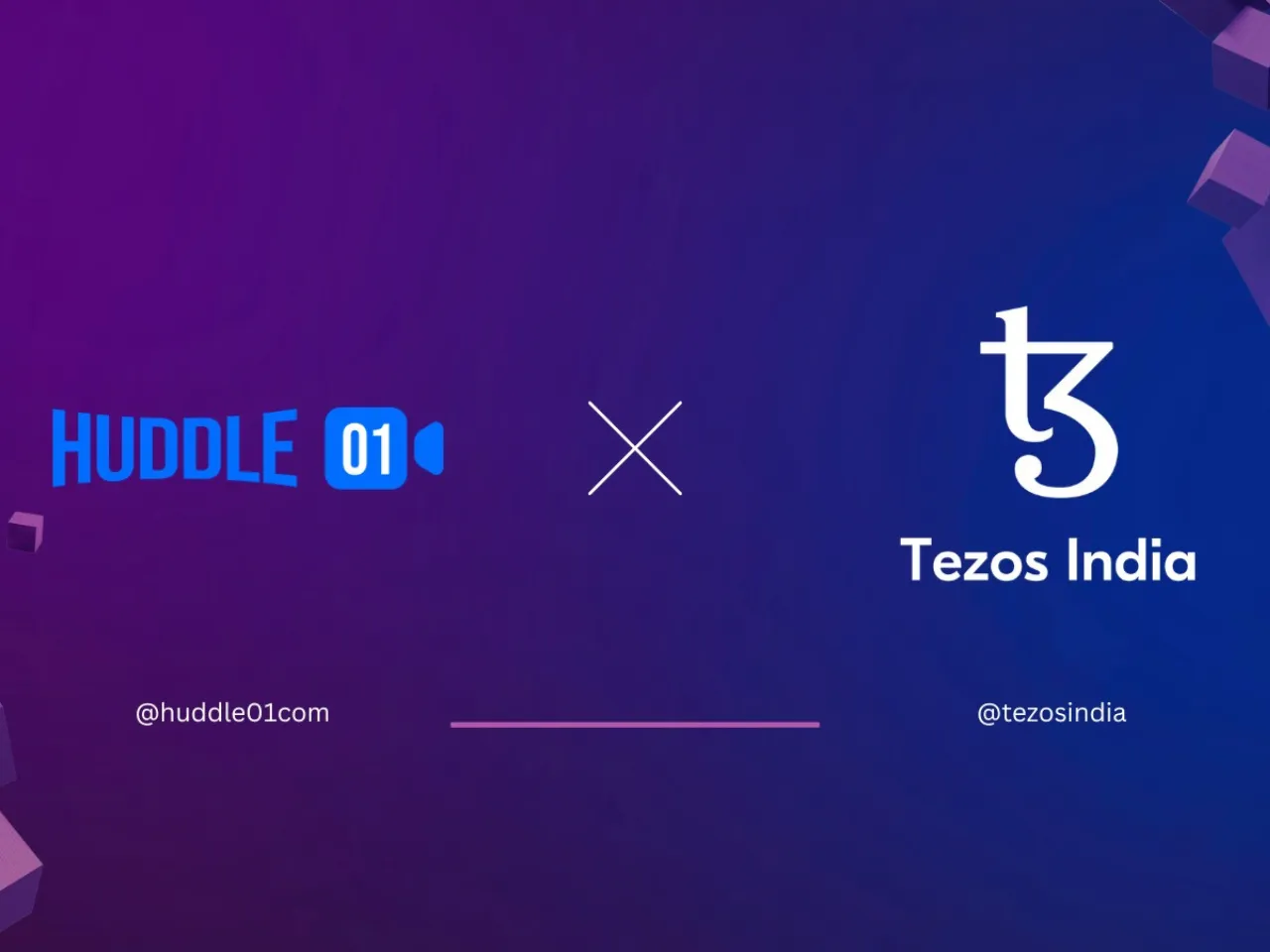 Tezos India, a blockchain adoption startup, has partnered with P2P (peer-to-peer) video calling and messaging platform Huddle with the aim of creating a seamless and decentralised communication experience.
Through the Tezos-Huddle integration, users can access Huddle01 using any Tezos wallet, enabling real-time, decentralised communication infrastructure, according to a statement.
The platform's integration with Web3 technology is a key feature that sets Huddle apart. Users can take advantage of token-gating, NFTs as profile pictures, and decentralised storage for meeting recordings on platforms like IPFS and Filecoin. 
Additionally, Huddle leverages decentralisation for live streaming through Livepeer, enhancing the overall user experience.
Huddle said it has transformed the way people communicate by removing the need for centralised servers. With a focus on low latency and exceptional performance, Huddle provides users with a unique platform that champions privacy and security. Notably, Huddle does not require registration and refrains from tracking user data, ensuring a confidential environment for all interactions.
Amanjot Malhotra, Head of Growth Tezos India, said, "The partnership between Tezos India and Huddle opens the door to a new era of communication that prioritises privacy, security, and accessibility. We are excited to collaborate with Huddle and leverage Tezos' capabilities to drive innovation in the communication landscape."
Ayush Ranjan, co-founder and CEO at Huddle, expressed similar enthusiasm, said, "At Huddle, we believe in redefining how people connect. The integration with Tezos aligns perfectly with our mission, and we're eager to see the transformative impact this partnership will have on digital communication."
The partnership comes after Huddle raised $2.8 million in a seed round earlier this year form Protocol Labs, East Ventures, Longhash Ventures, and angel investors including Balaji Srinivasan, and Juan Benet, among others.
Also Read: