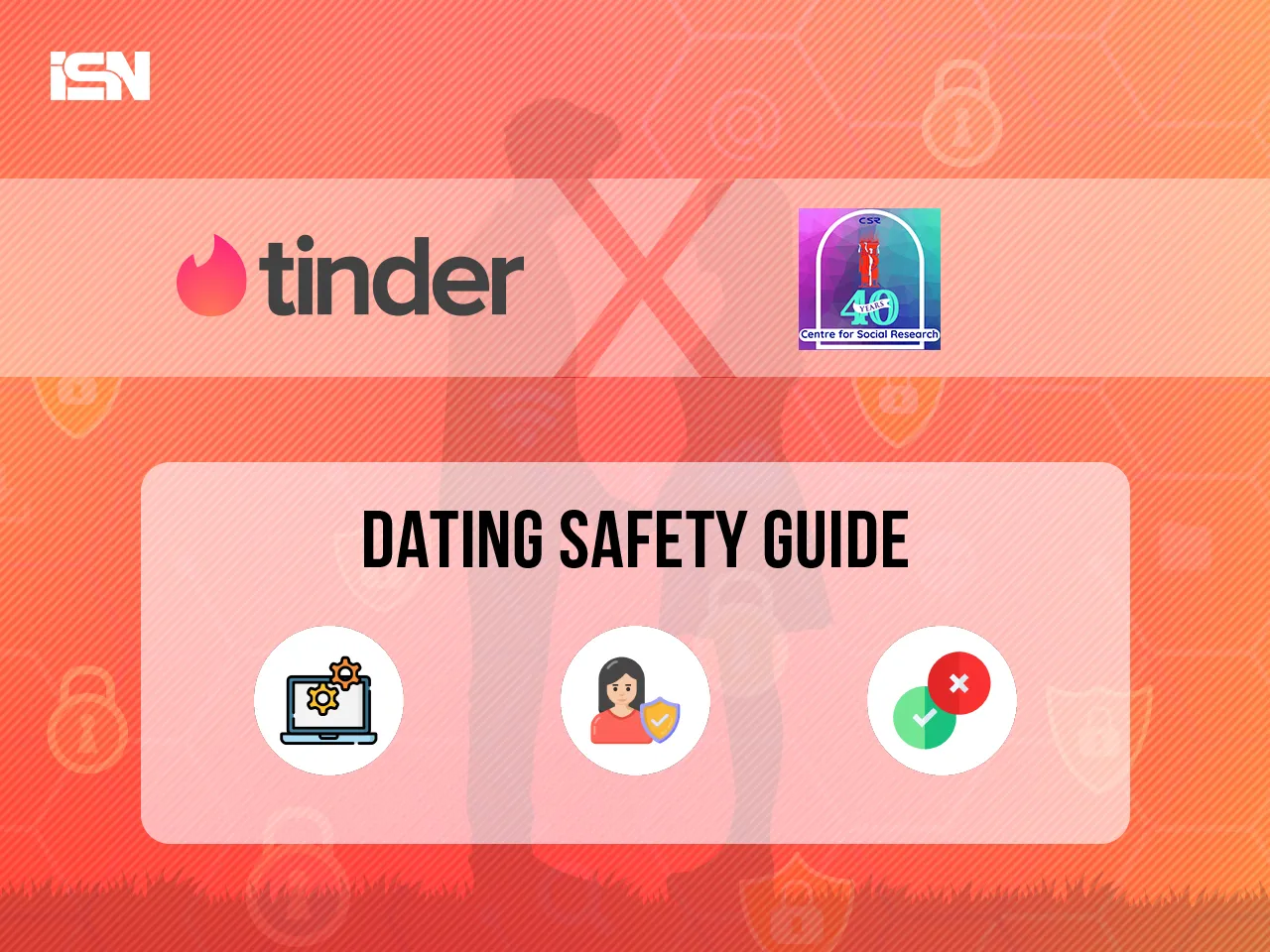 In an attempt to enhance the safety of online dating in India, US-based Tinder has partnered with the Centre for Social Research (CSR), India, a non-profit organization, to launch a Dating Safety Guide for its users.
The development is part of the US-based online dating company's ongoing efforts to raise awareness and educate users about safe online dating practices in India.
What is the aim of a partnership?
According to the company's statement, the partnership aims to equip users with knowledge of the best practices for safe online dating.
Tinder said the guide highlights the importance of adhering to community guidelines, utilizing in-app safety features, and understanding crucial topics such as inclusivity, sexual health, and consent. It seeks to remind users to engage in thoughtful interactions, act responsibly, and maintain respect for others while using dating apps, the company said.
According to recent surveys, a significant portion of young Indians who use online dating apps prioritize safety features on dating apps, with 98% stating that these features are important.
Furthermore, 56% find features promoting good behaviour on dating platforms useful, and 65% believe that a verified profile increases the attractiveness of a potential match, the release said.
Statements:
"This comprehensive guide is designed to empower individuals to use dating apps like Tinder safely. It serves as a reminder for daters to exercise thoughtfulness, act responsibly, and treat others with respect. Our collaboration with Tinder underscores our joint mission to promote online safety and digital well-being, and we are pleased to be partnering with them to support their safety efforts in fostering a safe dating experience for the youth in India," says Dr. Ranjana Kumari, Director, Centre for Social Research, India.
"Safety is at the core of everything we do at Tinder. We're constantly investing in ways to keep users safe while they're using Tinder – including a robust suite of safety features and in-app education. This initiative aims to create greater awareness of the safety tools and resources available on Tinder, and we hope this dating safety guide will serve as a useful go-to resource for users. Working with CSR India, we're able to continue our mission of supporting those entering online dating to form healthy relationships from the start. " said Aahana Dhar, Director of Communications, Tinder India.
Prior to this, Tinder launched features such as "Are You Sure?" and "Does This Bother You?" other safety functionalities like "Block Contacts" and "Photo Verification".
Notably, The company has also revised its community guidelines to foster positive behaviour on the platform, encouraging users to report and block any suspicious accounts or users who engage in misconduct.
Also Read: