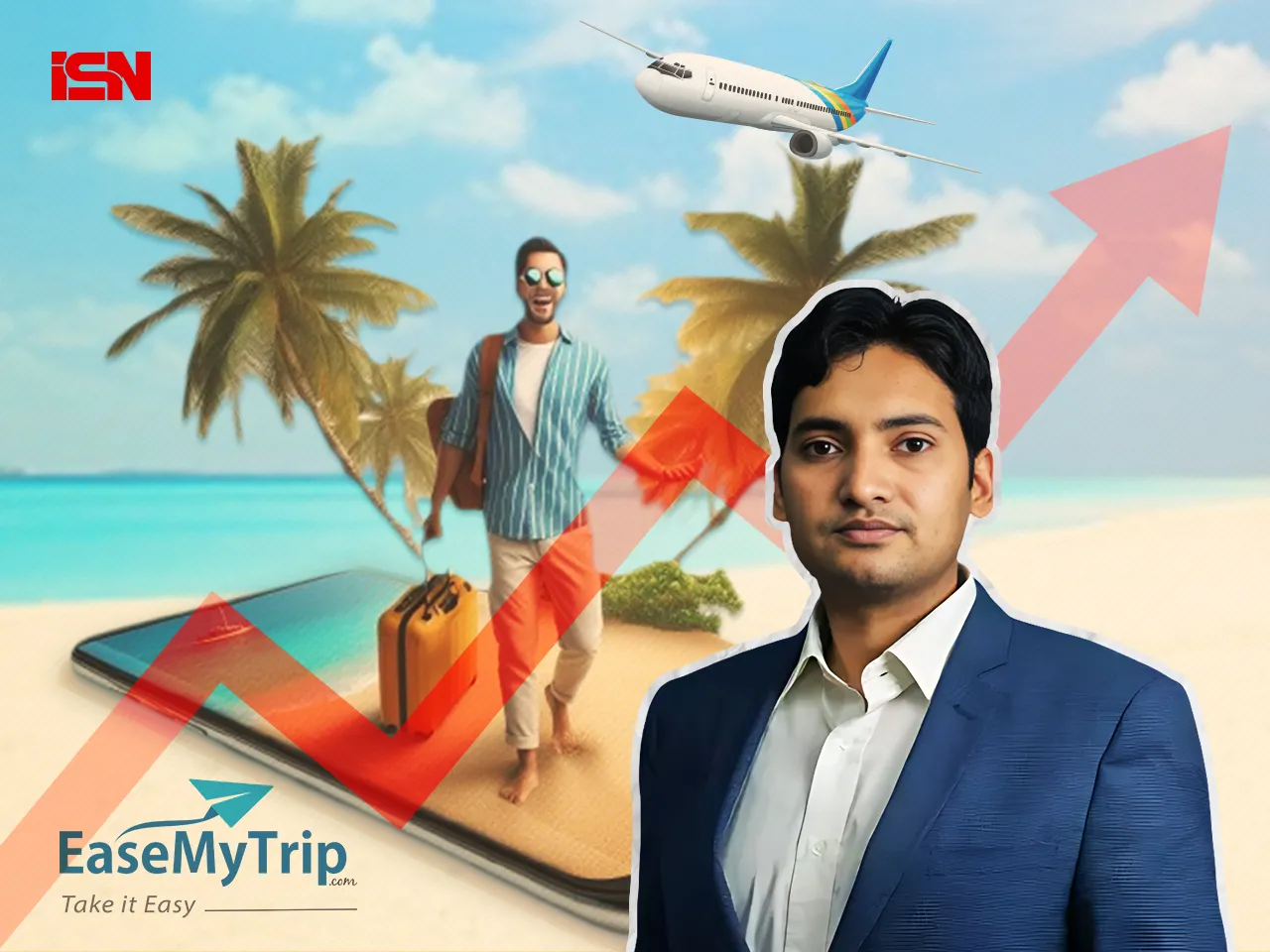 Indian traveltech platform EaseMyTrip has reported a robust profit after tax (PAT) of Rs 47.2 crore for Q2FY24, a notable year-on-year (YoY) growth of 67.2%. 
"Our Q2FY24 Profit After Tax surged to Rs. 471.8 million, a 67.2% increase compared to the same quarter in the previous year. With a similar trajectory, our H1FY24 Profit After Tax reached Rs. 732.0 million, a substantial 19.3% growth year-on-year," said Nishant Pitti, Co-founder & CEO of Easy Trip Planners.
What factors fueled the growth?
The report comes after acquiring a 51% stake in three key travel companies—Guideline Travel Holidays Pvt. Ltd., TripShope Travel Technologies Pvt. Ltd., and Dook Travels Pvt. Ltd.—as it has expanded its product and services offerings to customers, the company said in a release.
Additionally, the company said it has expanded its offline footprint by opening new franchise stores in key Indian cities, aiming to provide personalized travel experiences and enhance its nationwide network.
Revenue and booking growth
The company reported a 2.4% increase in gross booking revenue (GBR) from Rs 1,977 crore to Rs 2,026 crore. The company said the growth was led by slight uptick in air ticket sales. However, more substantial growth was noted in other areas of the company's portfolio. 
The hotel reservations significantly increased, with bookings rising by 60.2%. Additionally, the 'Others' category, encompassing services such as train and bus bookings, saw an increase of 98.5%.
It has also launched an in-house Smart Voice Recognition Technology, leveraging advanced AI and ML to revolutionize travel booking and enhance customer experience.
"Despite the lean period in the travel industry during Q2FY24, Easy Trip Planners delivered an strong performance where we recorded Gross Booking Revenue of Rs. 20,255.8 million. Furthermore, Revenue from Operations rose to Rs. 1,416.9 million, a robust 30.6% year-on-year growth and a 14.2% increase from the previous quarter," Pitti said.
EaseMyTrip's partnership
The company has also partnered with BluSmart, an all-electric ride-hailing service. Furthermore, EaseMyTrip's Corporate Self-Booking Tool (SBT) offers real-time online bookings for flights, hotels, and buses, providing corporate clients with flexible fares and a suite of services designed to make corporate travel more efficient and cost-effective, the company said.
It has partnered with DuDigital Global, a company offering administrative services and document management, including visas, passports, and identity verification.
EaseMyTrip said that the partnership will help the company improve and expedite the administrative procedures associated with travel documentation for its customers.