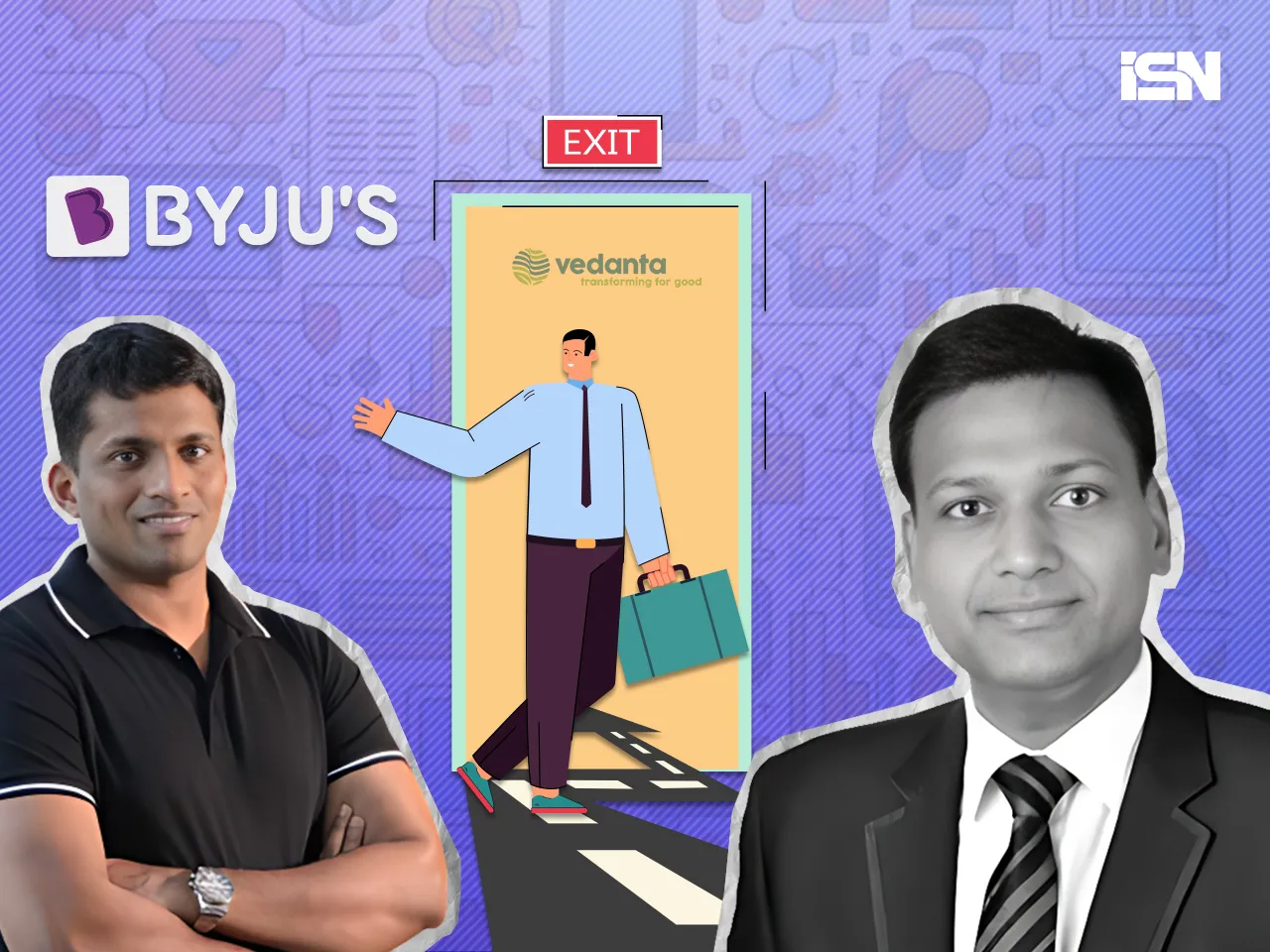 Ajay Goel, who joined Byju's as its Chief Financial Officer (CFO) in April, is leaving the edtech giant as he will be returning to Vedanta, his previous workplace, where he had served as the Group CFO since 2021. 
Byju's has already announced Nitin Golani, the current President of Finance, as Goel's successor. Golani had played a pivotal role in Byju's acquisition of Aakash in 2021 and subsequently took on an operational role at Aakash post the acquisition.
"I thank the founders and colleagues at Byju'S for helping me assemble the FY22 audit in three months. I appreciate the support received during a short but impactful stint at Byju's," Goel said. 
He will transition after completing the formalities of the FY22 audit.
Byju's new appointments and advisory council
In addition to Golani's appointment, Byju's has brought on board Pradip Kanakia as a senior advisor. Kanakia, with over 35 years of experience, has held significant positions at firms like Price Waterhouse and KPMG.
He will collaborate with the founders, advisory council, and Golani to guide the company's transformation. The advisory council of Byju's includes notable names like Rajnish Kumar and T V Mohandas Pai.
Challenges and realignments at Byju's
The edtech giant is currently navigating through several challenges, including the pending FY22 financial results, issues related to a billion-dollar loan, and efforts to secure fresh capital. 
The company has also seen significant restructuring, with the recent appointment of Arjun Mohan as the CEO of India operations and the subsequent layoff of thousands of employees to streamline operations and manage costs.
Goel's previous roles 
Before joining Byju's, Goel held the position of Group Deputy CFO at Vedanta Resources and had associations with renowned companies like Diageo, GE, Coca-Cola, and Nestle. During his tenure at Byju's, Goel focused on enhancing systems and compliance, including transitioning from Deloitte to BDO for auditing.