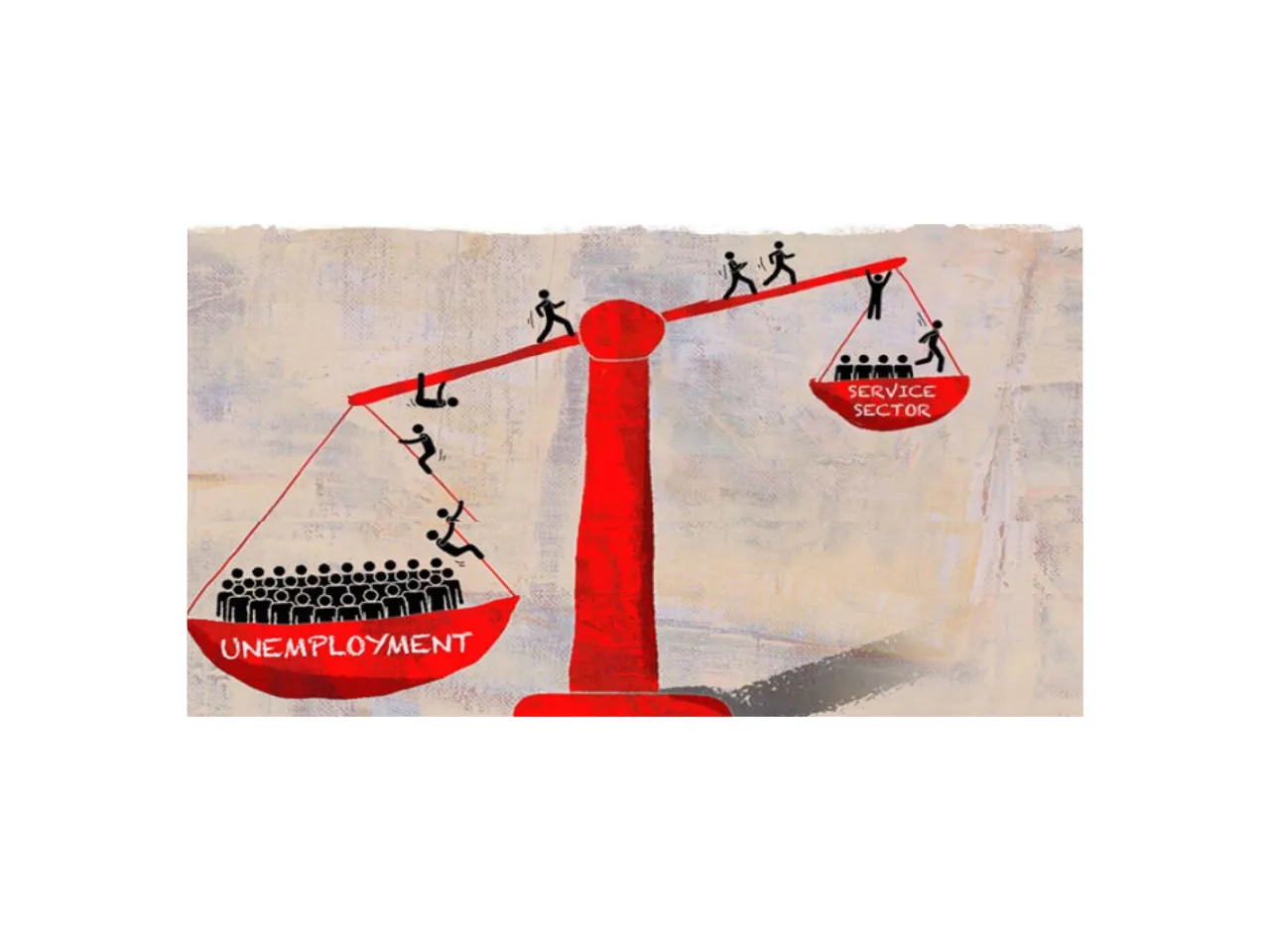 According to recent data released by the private economic think-tank Centre for Monitoring the Indian Economy (CMIE), India's unemployment rate experienced a decline to 7.7% in May 2023. This decrease can be attributed to a drop in labour participation, which signifies a reduction in the number of individuals actively seeking employment.
CMIE's analysis, conducted by Natasha Somayya K, highlighted that the unemployment rate among individuals aged 15 years and above fell from 8.5% in the previous month to 7.7% in May. The reduction in the unemployment rate can be attributed to a decline in labour participation, as fewer individuals entered the job market in search of work.
Comparing the data to April, the labour participation rate (LPR) dropped by 1.1 percentage points, settling at 39.6% in May. Somayya K noted that this decrease in LPR was expected, given that April witnessed a significant influx of individuals joining the labour force, but only a small fraction managed to secure employment.
Consequently, this discouraging outcome dissuaded many from actively seeking work in May, reducing the labour force from 453.5 million to 441.9 million.
Interestingly, the decline in labour participation during May was notably higher in rural India compared to urban India. In urban areas, the labour force contracted by approximately 4.5 million, with the number of individuals employed and unemployed decreasing.
The urban labour force fell from 147 million in April to 142.5 million in May. The CMIE data revealed that this decline resulted from approximately 2.4 million job losses and a decrease of 2.1 million unemployed individuals in urban India.
Consequently, the urban workforce comprised 129.5 million, with around 13 million unemployed individuals. Similar trends were observed in rural India, which also experienced declining employment and unemployment figures.
The rural labor force diminished from 306.5 million in April to 299.4 million in May. Although rural India demonstrated impressive employment generation in April compared to urban areas, it struggled to sustain the creation of new jobs in May.
The reduction in India's unemployment rate provides some respite, but the decreased labour participation indicates that fewer individuals actively sought employment during this period. Efforts to stimulate job creation and encourage more individuals to enter the labour market will play a crucial role in addressing the persistent unemployment challenges faced by the country.
Also Read: