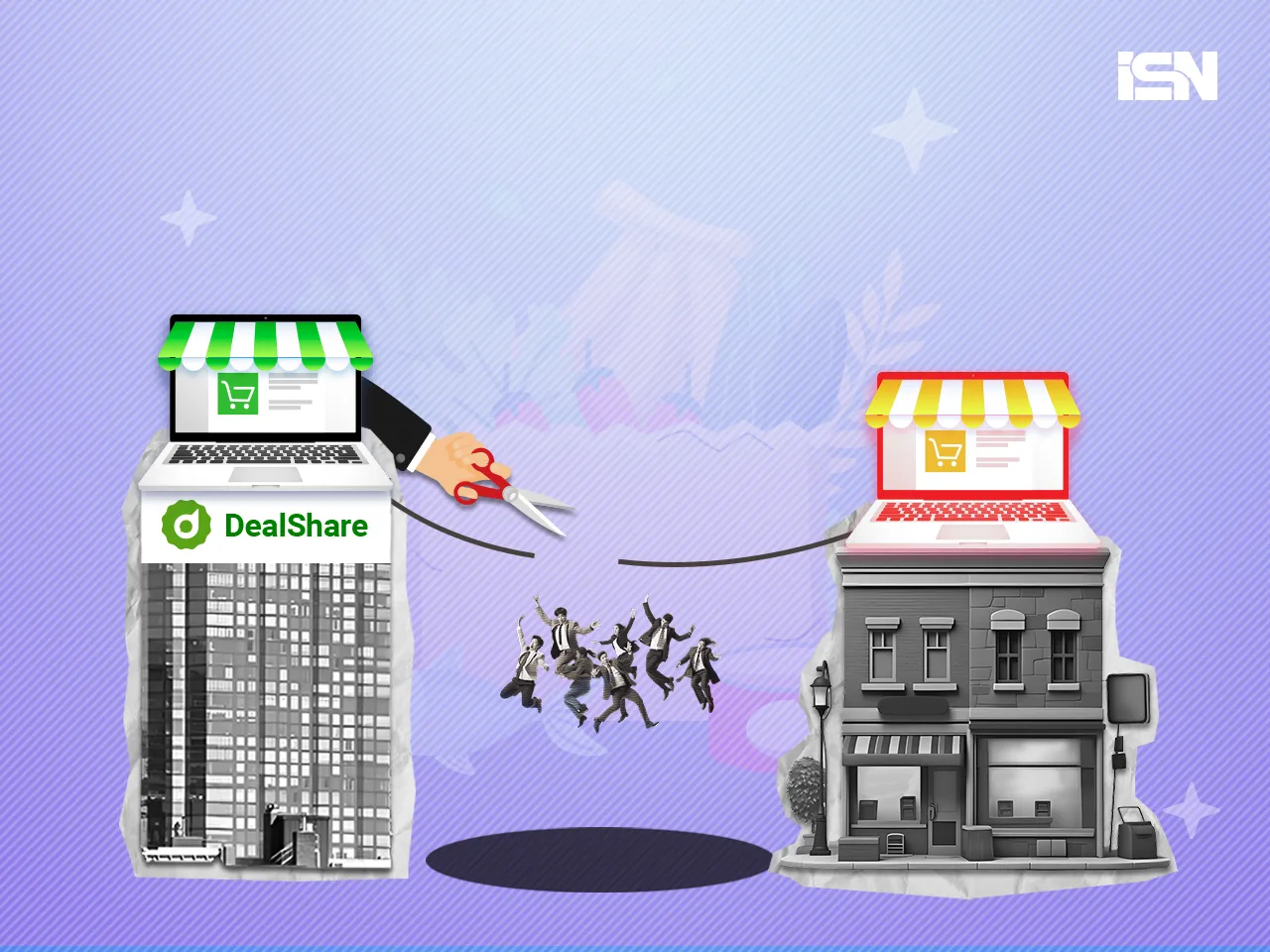 Tiger Global-backed social commerce unicorn startup DealShare today said it has decided to cease its business-to-business (B2B) operations to concentrate solely on its business-to-consumer (B2C) services.
The development follows the resignation of co-founder Vineet Rao from his CEO position less than three months ago.
What's the impact of the decision on employees?
According to a Moneycontrol report, The strategic shift has resulted in layoffs of 130 employees as the company realigns its focus and resources. This is the second instance of layoffs at DealShare, with the company having previously laid off around 100 employees, or 6% of its workforce, in January as part of a "business restructuring plan."
Previously, DealShare's B2B segment enabled Kirana stores to place orders directly, while its B2C segment provided customers with a range of products including groceries, essentials, and home care through its applications.
"We consciously chose to prioritize our B2C business to maintain our market relevance. This involved budget realignments, team reorganizations, and relocation of operations." 
DealShare is transitioning to an integrated online and offline model as it relocates its headquarters, narrowing its operational focus to key markets, including Jaipur, Delhi-NCR, Lucknow, and Kolkata.
DealShare Funding
Despite facing losses of Rs 431 crore in the financial year ending 2022, DealShare continues to attract significant investments, having raised close to $130 million in its Series E funding round in January last year, led by Tiger Global Management and Alpha Wave Global, among others.
What does DealShare do?
The startup, founded in 2018, primarily targets middle- and lower-income groups in tier II cities and beyond, offering a variety of essential products through a community group buying model on its app.
DealShare is now intensifying its efforts to expand its offline presence and demonstrate profitability to its investors amidst a funding crunch and slowed growth. The company remains committed to supporting the affected employees through this transition, both financially and by leveraging networks to ensure a smooth transition.
Also Read: